What Is Genetic Counseling? | Genetics and LGBTQ Family Building
November 27th, 2019 | 4 min. read
By James Speer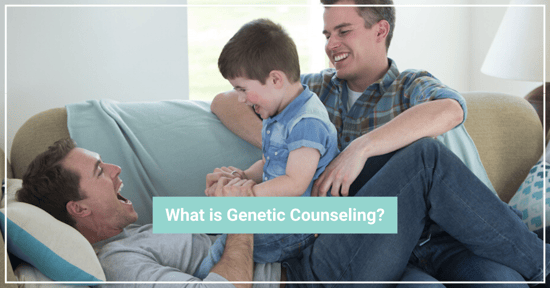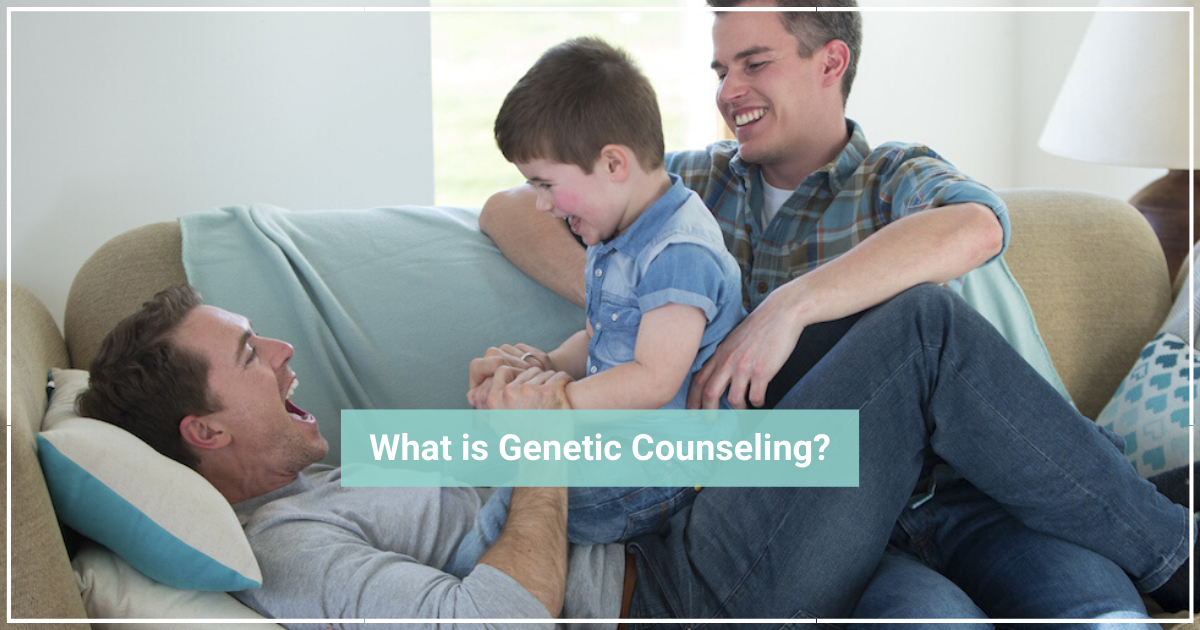 Here at Gay Parents To Be we know the intricacies of LGBTQ family building can be hard to understand, and we want to demystify the process for all. One resource that we offer here for LGBTQ moms- or dads-to-be is access to in house genetic counseling. Why may you need a genetic counselor? What can this person help you understand about your family building journey?
One of the basics of LGBTQ Family Building 101 is this - to create a family, you need both an egg and sperm. As a member of the LGBTQ community, you will most likely need either an egg donor or a sperm donor to complete your family building journey (even if you have a friend or family member who is willing to donate- that is referred to as a "known" donor). Read more below for examples of typical family building questions I answer every day, plus some top reasons parents-to-be often seek guidance from a genetic counselor.
What Is Genetic Counseling?
Many genetic counselors are asked questions such as "What exactly is genetic counseling?" and "What do genetic counselors actually do?" These questions are understandable since the profession of genetic counseling is relatively new to the healthcare field. The first group of genetic counselors received their graduate degrees in the early 1970s. In recent years, the profession has seen an enormous amount of growth, as we learn more and more about genetic contributions to all types of health conditions. Today, genetic counselors work in a wide variety of settings. Most work in a hospital or clinic, and specialize in areas such as prenatal testing, pediatrics, cancer, neurology, cardiology, and of course, fertility! Other genetic counselors work in laboratories, clinical research, public health and educational settings.
Genetic counselors have specialized graduate degrees concentrating on both medical genetics and counseling. They are trained to obtain detailed health and family histories, identify conditions with genetic components and risk factors, discuss inheritance patterns, provide information regarding genetic testing options, help patients understand their results, and give support to patients during the process.
Why Should I Involve A Genetic Counselor During The Family Building Process?
In general, genetic counselors are 'non-directive.' This means that we typically don't tell people exactly what they should do. We like to empower people with information and help them come to the best decision for themselves. The field is really a fascinating combination of genetics and psychology!
Genetic counseling can be very important in the fertility clinic setting. Some of the topics that are regularly addressed include genetic testing issues, PGTA and PGTM, family history concerns, screening of egg donors, and embryo donation.
Here are some examples of patient stories and questions that would suggest a consultation with a genetic counselor could be helpful:
"I just learned that I am a carrier for cystic fibrosis. I don't have any family history of this condition. How did this happen? Do I have a high risk to have a baby with CF?"
"My mother and my sister both died from breast cancer in their 40s. Should I get tested for the breast cancer genes, and can you also test my embryos?"
"I'm using an egg donor. How much genetic testing do they have? The egg donor I like has a cousin with schizophrenia. Is that genetic? Should I not use this donor because of this?"
"I'd like to be a recipient of donated embryos. Will I get any family history information on the couple who donated the embryos?"
In all of the above scenarios, a genetic counselor can assess possible risks, provide information and support, and help guide you to make the best decisions possible.
What Does a Genetic Counselor Do?
I really look forward to helping the patients at Gay Parents To Be. Here are some ways I get involved specifically for LGBTQ singles and couples in our program:
New patient consultations for single males and same-sex couples considering egg donation and surrogacy
Assist all LGBTQ persons with referrals to surrogacy agencies and egg donor agencies as needed
Talk to you about genetic testing of embryos (PGT-A and PGT-M)
Work with the in-house egg donor program here, meet with donors, obtain family history information, go over genetic screening results with donors
Act as a resource for single males, single females and gay men or lesbian couples regarding genetic questions related to donor choice. These individuals may have questions about family history issues with a potential donor, or their donor's genetic screening results.
What are some donor-related questions that intended parents typically ask?
"The donor we like has a family member with cancer/ autism /birth defect/ genetic condition/learning disability/etc. What are the genetic implications of these conditions? What is the risk of my future child being affected by this?"
"The donor we like was found to be a carrier for alpha thalassemia/cystic fibrosis/ or some other rare condition. What does this mean? What is the risk? Should I get tested myself?"
These are the types of questions that I can help you answer when you come to Gay Parents To Be as a family building resource. Are you interested in learning more about genetic considerations, or choosing a donor? Read more in this article about choosing between a known and anonymous donor.
Click below to schedule a consultation if you're interested in speaking with me one-on-one about genetics and your family building journey!
---
---
As a genetic counselor, Speer's role is to obtain detailed health and family histories, identify conditions with genetic components and risk factors, discuss inheritance patterns, and provide information regarding genetic testing options. He empowers patients with non-directive counsel and provide support as they make their decisions.