What is Egg Donor Testing?
November 5th, 2019 | 4 min. read
By Emma Lott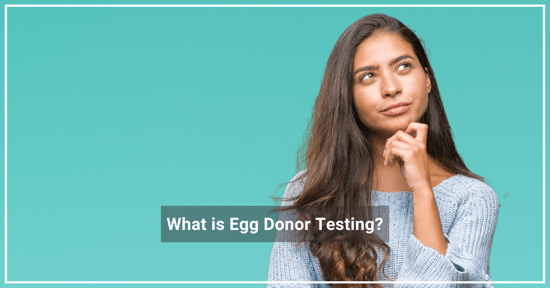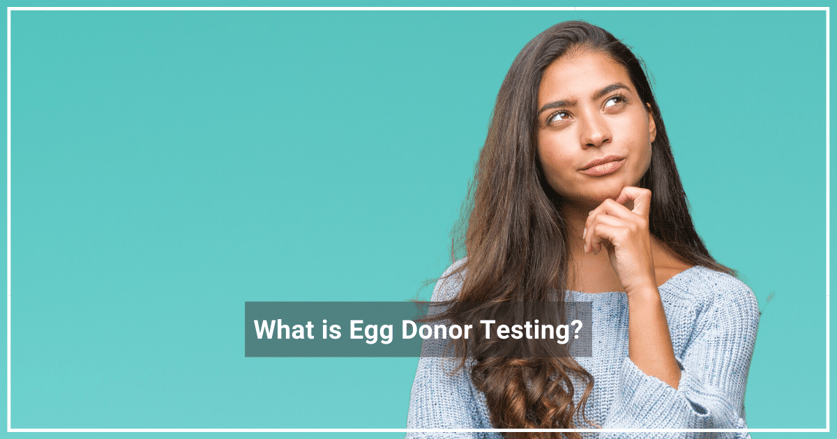 For many LGBTQ parents to be, an egg donor can be an integral part of their family building journey. For same sex male couples or single men starting a surrogacy pathway, they will require the help of an egg donor to conceive their child. For same-sex female couples where one or both partners is experiencing fertility struggles, using an egg donor may allow them to complete a family building journey where one or both partners are able to carry a pregnancy.
In both of the instances above, a donor's eggs would be used to create embryos in the IVF laboratory, using either one or both partner's sperm (for male singles/couples) or donor sperm for moms to be. Your egg donor will be genetically linked to your future child.
So, no matter why you choose to use an egg donor for your family building journey, this decision can seem like a big one. This person is contributing 50% of your future child's genetics! However, you can rest assured knowing that your fertility center has taken all of the necessary steps to ensure your egg donor is an appropriate candidate. We've broken down all of the steps included in donor screening and testing, to help you understand the egg donor process as an intended parent working with Gay Parents To Be.
First, it's important to know that there are some basic criteria to become an egg donor through Gay Parents To Be and RMA of Connecticut. These include:
Age (21-30 years old)
Nonsmoker / No drug use
Body mass index (BMI) between 18-29
High school graduate
Egg donors also provide their family history, personal medical history, and other information about their interests and hobbies to help you make the most informed decision about your donor.
Egg Donor Testing
If a donor is eligible based on the requirements above, she would undergo additional testing for personal medical health, genetics, and fertility. These include
Pap smear – to screen for cervical cancer and ensure donor health
Infectious disease testing – gynecological health is always important, but it's also notable that certain sexually transmitted diseases (STI/STDs) may affect future fertility.
Vaginal ultrasound
AMH test – Anti Mullerian hormone is released by the follicles in a woman's ovaries, and is recognized as a base marker for fertility. This level can be tested with a simple blood test at any point during the menstrual cycle. AMH can also be tested if a potential donor is on birth control pills. While no test can predict future fertility with 100% accuracy, the AMH test is one of the most reliable tools that your fertility center can use to determine donor suitability.
Genetic testing / screening – Every one of us carries some recessive genetic traits for disease. Being a carrier for disease or disorders is not dangerous to your health, but if your genes are combined with another set of genes carrying the same carrier traits, it could result in a child who is affected by that disorder.
Since your egg donor contributes 50% of your future child's genetics, it is important to ensure that they don't carry the same recessive traits that you or your partner do. For moms to be using a sperm donor and an egg donor, your clinic will help guide you through this process (sperm donors complete genetic testing, too!)
Personality assessment – there is no preparation necessary for this test, but it is evaluated as part of the mental health portion of the donor screening
Consultation with a social worker, physician, and genetic counselor.
If an egg donor has completed all of the steps above, the clinic then determines her suitability to become a donor, and begin matching with intended parents or completing a cycle. This is an exciting part of the process – it feels like things are beginning to happen!
An egg donor can help make your family building dreams a reality, but it is important for intended parents to be informed before starting this process. Egg donor testing is a critical piece of this puzzle, and can help you avoid future hurdles in the IVF and/or surrogacy process by making the best egg donor choice for you. This choice will, of course, be facilitated by your clinic and any other agency you work with.
Egg donor testing can
Help agencies and clinics make the best donor match for each intended parent
Help avoid the chance of your future child having a genetic condition for which you are a carrier
Help inform the best donor choice for same-sex male couples where both partners are hoping to be genetic-intended fathers
Egg donor testing cannot
Guarantee that a certain number of eggs will be retrieved or embryos will be created. Egg donation is a human experience, and not even your fertility center can control exactly how each donor responds to medication. Your clinic and your agency should be able to help you understand the process and manage your expectations throughout this time.
If you're interested in learning more about the egg donation and surrogacy process for gay men, read about choosing a surrogate here. If you're a mom-to-be who wants to learn more about choosing a donor, check it out here.
As the Brand Specialist, Emma is the marketing lead for Gay Parents To Be, helping to build awareness of the brand not only as a direct path to parenthood, but also as a general resource for fertility information in the LGBTQ community. She loves the chance to attend conferences on LGBTQ health and family building, and meet prospective patients.