Where Should Dads-to-Be Look to Find the Right Egg Donor?
March 31st, 2022 | 7 min. read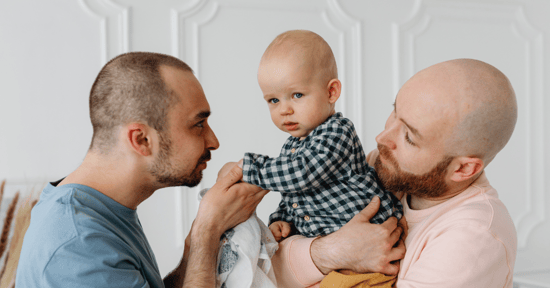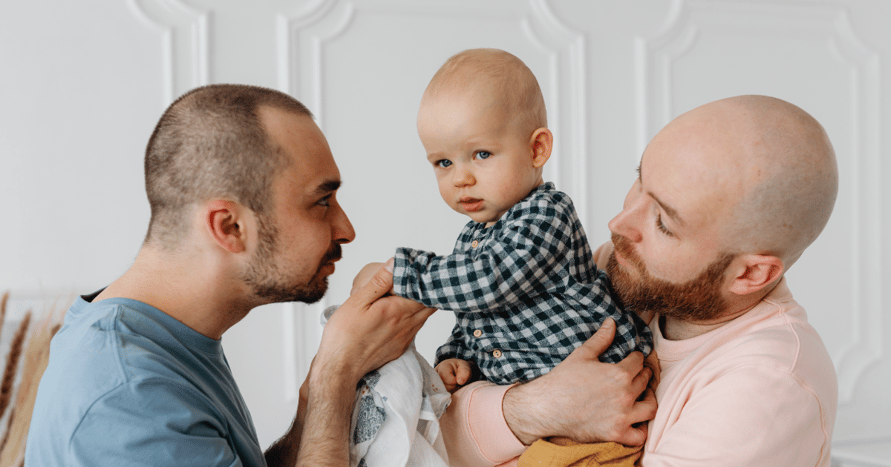 Embarking on the surrogacy process can be overwhelming, whether you're starting with a trusted provider at your fertility clinic or with an agency. Prospective parents have a myriad of questions, from "how long is this actually going to take" to "does my surrogate want to keep my baby?" At Gay Parents To Be, we've been a resource and a sounding board for dads-to-be for years, so we've learned to anticipate some of the most common questions about the egg donation, IVF, and surrogacy process for LGBTQ+ families.
One key area about which parents frequently ask questions is choosing the right egg donor – this special person will contribute 50% of your child's genetic makeup, after all! Many dads feel immense pressure to ultimately make the right choice for their family, so knowing where to turn for any and all egg donor information before they even begin the surrogacy process is incredibly helpful.
Have no fear! In this blog, we'll examine your options for egg donor selection, plus the pros and cons associated with each, so you're prepared for what's ahead. And if you're looking for more information on the entire surrogacy process, check out our comprehensive guide here.
Skip to a section:
Where To Look For an Egg Donor
There are a few places where dads-to-be turn when looking for an egg donor or egg donor information:
Fertility clinic

Surrogacy and/or egg donation agency

Donor egg bank

Friend or family member
While all of the above are great resources, only a few of them (namely, your fertility clinic and a surrogacy agency) have experience leading many dads through the egg donation and surrogacy process.
While choosing a friend or family member as an egg donor may seem like the simplest option, it's important to remember that any known donor will need to go through the egg donor screening process. You, your partner, and your donor will still need to speak with a mental health professional, to make sure everyone involved in your journey understands their responsibilities and has clear expectations about this process.
For the majority of dads-to-be, donor choice is split between two options: a donor from an egg donation agency or an egg donor from their fertility clinic's in-house donor pool.
It is hard to make generalizations about this part of the process because egg donor choice can be so specific, but we've outlined some of the pros and cons below.
---
What happens after you find an egg donor?
---
Why Choose an Egg Donor from an In-House Donor Program?
Many fertility clinics have established in-house egg donor programs, also called "donor pools." Here at Gay Parents To Be and our partner clinic Illume Fertility, we have our own program just like this! Choosing this kind of program is often a quick and cost-effective way to select a donor, as the donors in that pool have already completed the screening required by your clinic.
Choosing an in-house donor can also be a convenient way to save on donor travel costs – since donors have been to the clinic's offices for pre-screening appointments (bloodwork, personality evaluations, and meetings with a social worker), the majority of those donors live within a comfortable few hours' drive.
One potential downside to an in-house donor pool may be a smaller group to choose from or a lack of diverse donors. If you have a particular ethnic background or physical trait that you're hoping to find in a donor, this might not be the best choice for you.
Why Would I Choose an Agency Egg Donor?
An egg donation agency is an independent entity that recruits, screens, and helps to organize egg donor candidates. Many surrogacy agencies also have an arm of their organization that helps out with egg donors, as well – so your agency may be able to offer you a package! Egg donation agencies list donors from all over the country, with a wide range of donation experiences and backgrounds.
An egg donor agency may be a great choice for you if you are searching for a particular phenotype, ethnicity, or educational background in your donor. Keep in mind that many agencies have additional fees for helping find and pre-screen those donors.
Your clinic may also have different screening requirements than this agency, so there might be additional testing costs, as well.
How Fast Can I Match with My Egg Donor?
Many dads beginning the egg donation process want to know the timeline to match with that special donor – and rightfully so! The time that it will take you to match depends on where you look for a donor, and whether the donor you select has been pre-screened by a clinic or agency. That window, or "match time," may also vary depending on the policies of your specific agency or clinic.
Gay Parents To Be is a program made possible by the staff, lab, and resources of Illume Fertility - in the video below, our own Dr. Mark Leondires speaks about what it's like to use one of our in-house egg donors.
The Bottom Line
No matter how many donor profiles you view, or where you look to select your chosen egg donor, at the end of the day your child will have a creation story that looks different from that of many of their classmates. When choosing your donor, try to think about how this choice will play into that story – and how you will be able to share that memory with your child as they grow.
---
Learn about the screening process for egg donors:
---
More Resources for Dads-to-Be
Want to learn more about family-building as LGBTQ+ dads-to-be? We've got you covered! Explore the following articles, videos and in-depth guides to get familiar with your options, outside resources, potential timelines and much more.
Dr. Mark P. Leondires is the Founder and Medical Director of Illume Fertility, a fertility clinic with 5 locations in Connecticut and New York. Dr. Leondires is board-certified in both Obstetrics and Gynecology and Reproductive Endocrinology and Infertility.