Our First Father's Day as Dads-to-Be: Eric & Artemio's Story
June 17th, 2022 | 6 min. read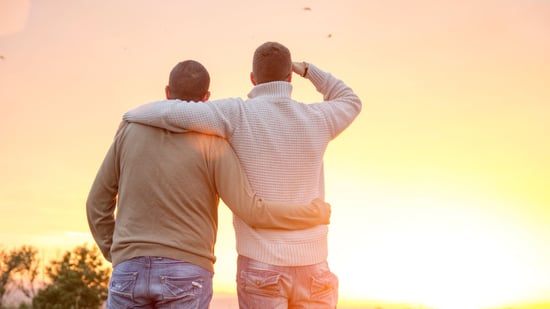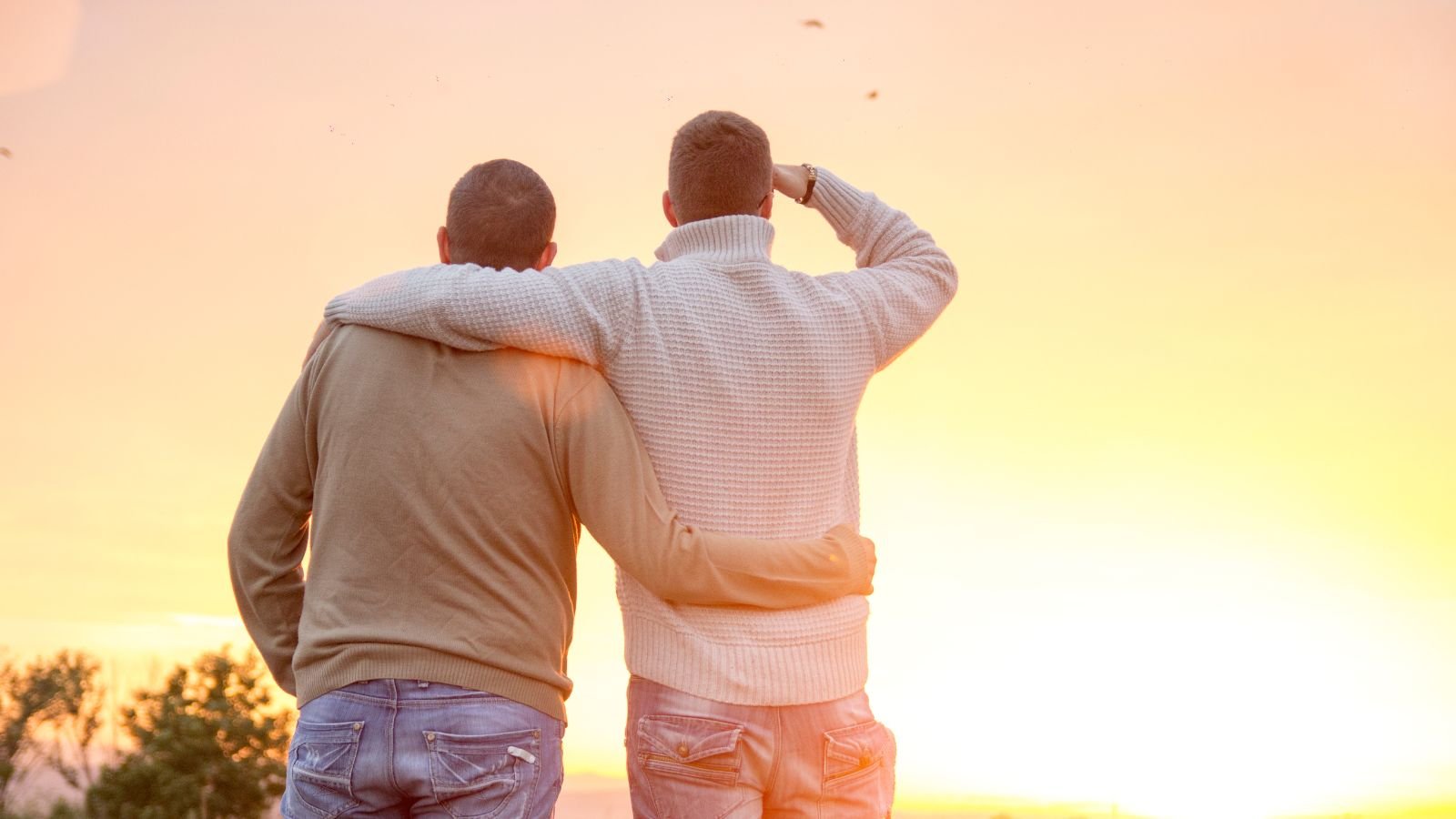 What are your dreams about Father's Day? Is this holiday about spending time with your own father? Or is it about having children of your own? One Gay Parents To Be couple who are now happily expecting, share some of their thoughts about Father's Day, as they await the birth of their first child.
Skip to a section:
Meet Eric & Artemio
Eric and Artemio reach back into their past, recalling their individual expectations about becoming fathers, what their dreams and hopes looked like, and what their path to becoming expectant fathers entailed. Here is their story, in their own words.
As kids, we both dreamed of becoming fathers. But, back then, families with two daddies were few and far between and they weren't represented in our worlds. Neither one of us had the opportunity to know LGBTQ+ parents, so we thought Father's Day would never be a day to celebrate us. It wasn't until we were older that we started to see these rainbow families and realized that our dream of having children could still come true.
It was a long road getting to a place where we felt ready to start having kids. We had no idea what the options were for a family like ours, so we had to do a lot of research before discovering and understanding gestational surrogacy. This felt overwhelming at times because we were so lost in the beginning and the guidance we had was very limited.
Once we knew that we wanted to grow our family with the help of an egg donor and a gestational carrier, we felt much more confident about taking the next steps in starting our actual journey toward becoming fathers.
---
Find support for LGBTQ+ dads-to-be:
---
What We Didn't Expect On Our Journey
We didn't anticipate needing so many different agencies, doctors, lawyers, and other professionals to help us bring our child into the world. There are a lot of businesses in this space and it wasn't always easy to distinguish the good from the bad. Ultimately, we took our time to make decisions, reading every contract carefully and meeting with everyone before signing on.
Another thing we didn't expect was for all the medical professionals involved with our pregnancy to be as supportive as they have been about our family growing – and this is the first time many of them are caring for a surrogate!
We also didn't expect all the curiosity and questions from people about the ART/IVF process.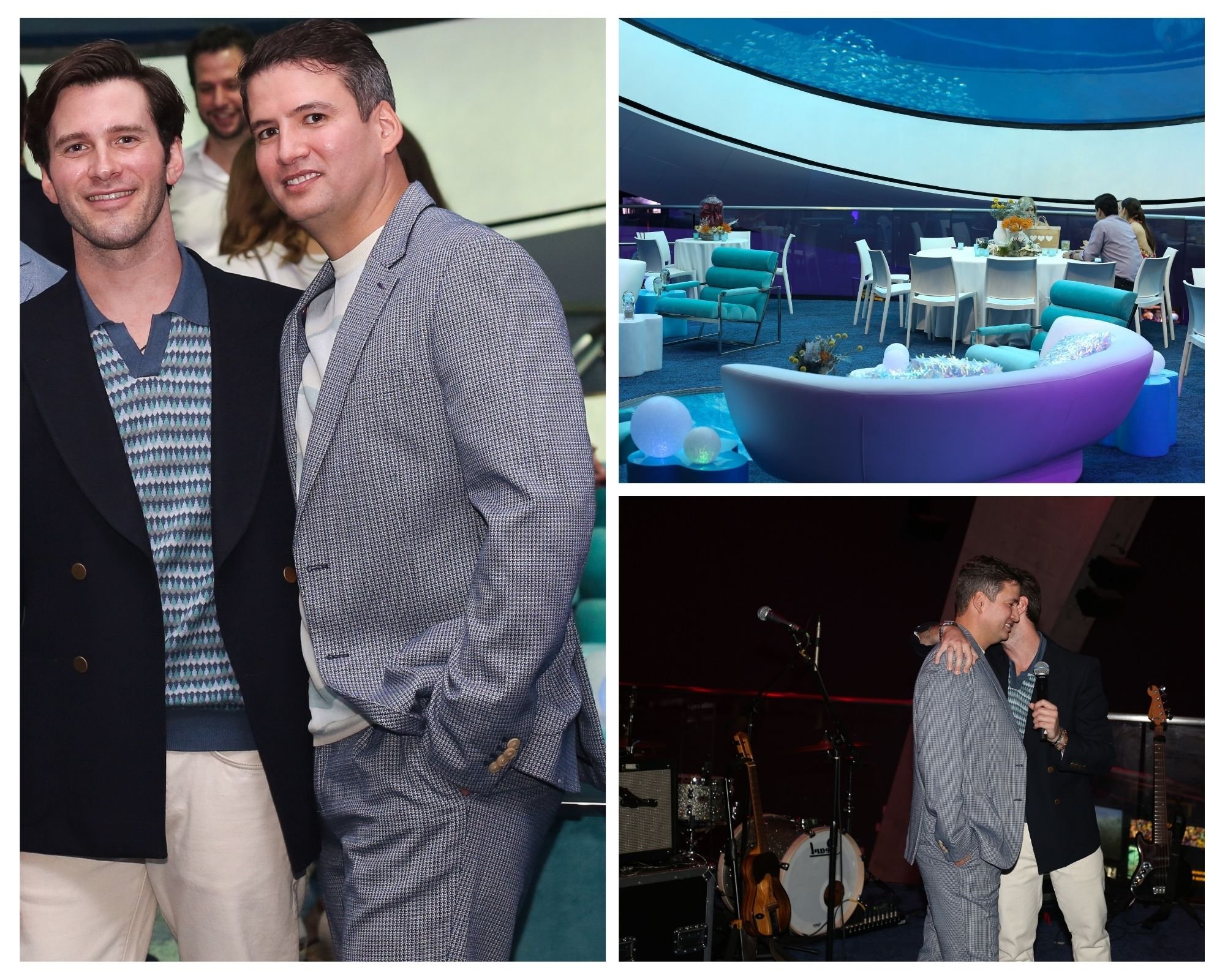 Dads-to-be Eric & Artemio celebrate at their baby shower.
Awaiting the Birth of Their Baby
Note: Eric and Artemio's gestational carrier is now in the final trimester of pregnancy.
It feels so real now that we're only five weeks away from our child's birth! We just had a baby shower over the weekend to celebrate with over 100 friends and family. Earlier on, we were hesitant to celebrate "too early" out of fear that something may go wrong.
It's also getting real because the baby's room is almost ready for his arrival!
What We Wish We'd Known About Surrogacy
Note: The process took longer than Eric and Artemio originally expected, with unexpected delays and the added stress of the COVID-19 pandemic.
This is a journey that requires a lot of work and dedication, but if we can do it, so can you! Make sure you have a support person or group to talk to throughout the process – talking things through has helped us a lot.
Other things we wish we'd known before we began our journey:
Patience is key throughout this process.
Things happen for each family at a different pace.
Take your time choosing the right team to support your family throughout the journey to parenthood.
---
Hear from more LGBTQ+ parents:
---
What We Want Our Baby to Know
We enjoyed the anticipation of the first trimester, but somewhere in the middle of the second trimester, we were ready to fast forward! We've been on this journey for quite some time and we're so eager to meet our first child.
To our baby: Love brought us together to start a family and love is bringing you into the world – we love you so much and can't wait to meet you!
We're most grateful that we've had the kindest people helping us make our dream of having a baby come true. The kindness and support along the way made this journey feel more special.
On Fatherhood
Growing up, there was a time when we thought being gay meant we would never be able to get married or become parents.
It feels like a dream come true to not only be married, but also have our first child on the way. We both feel like we've accomplished many of the things we've wanted to in our lives and the one thing that's missing is a big family of our own.
Love and kindness are what made this all possible for us.
It feels surreal to think that Father's Day is now going to be a day to celebrate us, not just the other dads in our lives!
Editor's Note: A big thank you to Eric and Artemio for sharing their story with us - we can't wait to watch you embrace fatherhood as new dads to your little one. Congratulations!
More Resources for Gay Dads
Working with Gay Parents To Be and our partner fertility clinic, Illume Fertility, as a dedicated Patient Advocate gives Lisa Rosenthal an opportunity to expand her passion and commitment to reproductive health and family building. Lisa is committed to supporting all families in having the families that they desire, in the ways that work best for them.