The Magic of LGBTQ Parenting Support Groups
July 27th, 2020 | 4 min. read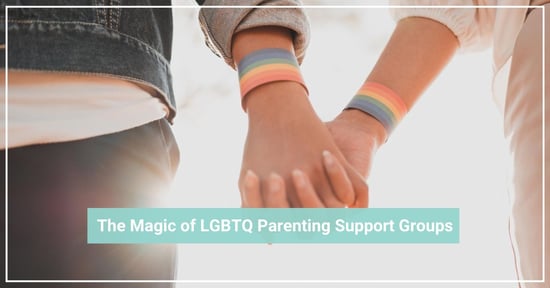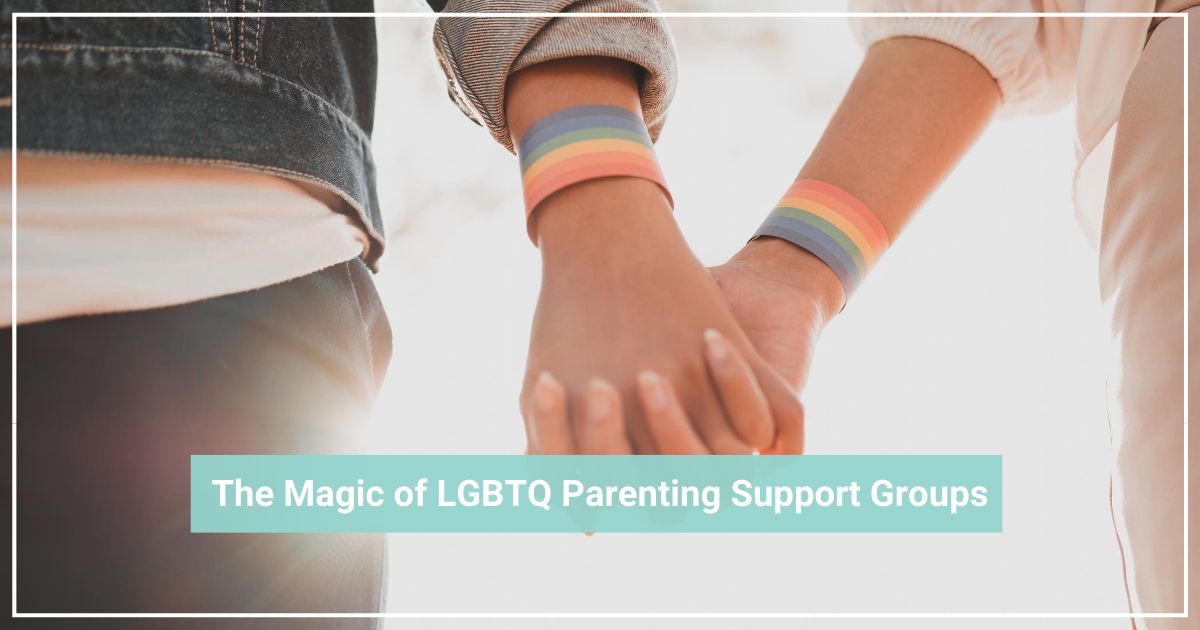 As a lifelong good listener, it's been my pleasure and honor to facilitate support groups for almost twenty years. In that time, I've seen miraculous connections, dynamics and outcomes. People who have nothing in common, except one single, special thread that ties them together, opening up like they've known each other forever. Sharing their stories, relieving other's worries and concerns, even having a good laugh sometimes!
And despite the fact that most LGBTQ singles and couples don't face traditional "infertility" when they come to our practice, they deserve just as much support as our other patients. A designated support group, to share little (and big) wins and discuss struggles specific to the community. So when I was asked to co-facilitate a new group with Lisa Schuman (who happens to be a dear friend, co-worker and a Licensed Social Worker) for LGBTQIA+ individuals pursuing biological family building, I really couldn't say yes fast enough. Growing up, my parents and my uncle, a Stonewall protester, were all major figures in my life, and provided a blueprint for my life of activism and support. I grew up with the normalcy of a gay uncle and speaking out about what I believed.
Fast forward a few years, and the request for this new support group came from a personal hero of mine, Dr. Mark Leondires. Mark is the founder and Medical Director of Reproductive Medicine Associates of Connecticut and Gay Parents To Be. He has been a tireless leader for reproductive and family building rights for the LGBTQ community for years. As a gay man, he and his husband built their family with the help of egg donors and gestational surrogates.
Why are Lisa and Lisa (lol) a good fit?
Lisa Schuman, LCSW, is the Director of Mental Health at RMA of Connecticut, and has decades of experience with donor conception and LGBTQ familybuilding. She is also the author of the MyLifeBook – a customizable baby book for all families.
Lisa Rosenthal (that's me!) has been facilitating well-attended peer support groups at RMA of Connecticut for over a decade, has been a content member to the Gay Parents To Be team and has also been a Patient Advocate in the field of fertility for over thirty years.
The Magic of Support Groups

Part of the magic that happens in a support group relies on the fact that one of the most reliable and comforting places to find trustworthy input is from others going through a similar process.
In other words, you.
You are the reason that a support group evokes comfort, familiarity, trust and more. Our experience with this LGBTQ group so far is one of open heartedness, curiosity, information and a wicked good sense of humor!
---
Interested in learning more, sharing your story, or hearing from other people building families? Sign up for the support group here👇

---
Representation Makes a Difference
We were amazed and delighted that from the very first meeting, people connected to each other – even though some of them had never spoken to another LGBTQ person trying to build their family!
Representation matters, it's true now more than ever. Moving from the hypothetical and the theoretical to the logistics of LGBTQ family building, and back again, is part of the magic of this group. Personally, I love being part of a group of individuals that feel empowered to make strong life decisions, unapologetically. I love it, it makes me stronger, more hopeful.
We All Have Something to Learn
As we dive into sensitive topics like how to choose a donor or gestational surrogate, it has brought up many other thought-provoking discussions. With permission, I have shared a few comments heard at our groups here:
"Working with a gestational surrogate was exciting, because we knew it was how we were going to have a child. We trusted her the moment we met her." P.W.
"Does it seem odd that I thought carefully about whether my height or my hair color was important or if there were other factors that I needed to consider more carefully when choosing the other half of my child's DNA?" G.B.
"My family has been so supportive, I'm so glad I found the courage to tell them well before my baby was born." M.I.
"My wife and I never discussed what we wanted to say, or when we would start talking to our child about how they were conceived. Since we're planners, I'm glad we heard someone else share their ideas. It gave us a place to start." B.T.
This Group is Open for All LGBTQIA+ people
This group is open to all LGBTQIA people, at any point in their family building journey. You may be wondering if you will ever be interested in having children, you may be in the consideration stage of how to build your family, or you might already be halfway to bringing a child home. Wherever you are in expanding your family, you can join this group and find information, support, education, and perhaps most importantly, camaraderie.
Sharing with others who are also looking at a complicated set of decisions to become a parent can help make it all feel more manageable.
It can make things simple and clear. It's about family building. It's about children. It's about becoming and being parents.
It's about doing it together, making magic.
---
Join us for the LGBTQ+ Parents To Be Gathering. Registration is required.
---
Working with Gay Parents To Be and our partner fertility clinic, Illume Fertility, as a dedicated Patient Advocate gives Lisa Rosenthal an opportunity to expand her passion and commitment to reproductive health and family building. Lisa is committed to supporting all families in having the families that they desire, in the ways that work best for them.