Practicing Patience On Our Path to Fatherhood | Keith & Kevin's Story
April 24th, 2023 | 5 min. read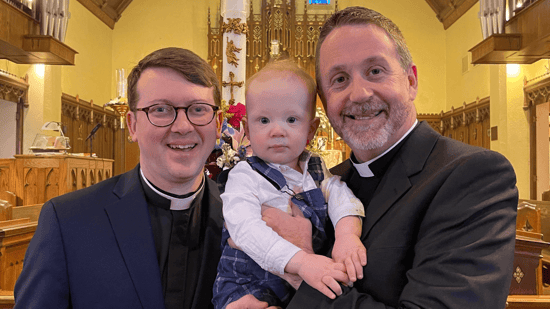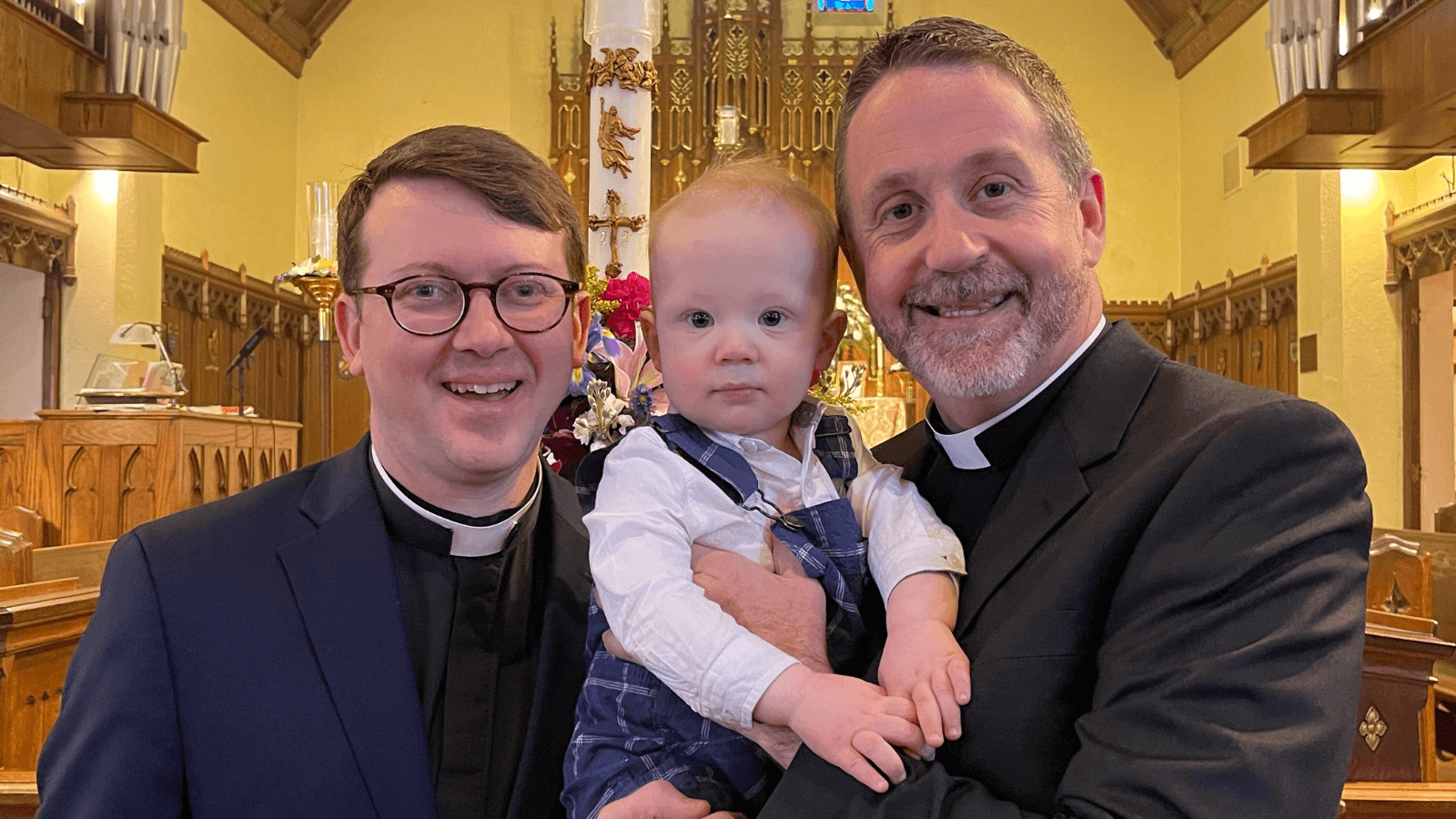 After two Episcopal priests decide to begin their journey to parenthood, they encounter unexpected roadblocks, including financial hurdles and a global pandemic. This is the story of how they navigated surrogacy, what they learned along the way, and what life looks like as a family of three - in their own words.
In this article:
Editor's Note: We are so grateful to Keith and Kevin for being willing to share their story with us in honor of National Infertility Awareness Week. To learn more about what RESOLVE and other organizations are doing to fight for increased access to family-building care (like surrogacy for LGBTQ+ couples) across the United States, please visit their website.
Meet Keith & Kevin
Both of us are Episcopal priests, with Keith pastoring a church in Queens, NY and Kevin pastoring a church in Long Island, NY. We began dating in 2014 and were married in 2016. Since the beginning of our relationship, we both knew we wanted to start a family. However, in the summer of 2020, as the COVID-19 pandemic raged and we settled into our 40s, we both felt convicted that it was time to start the process of growing our family of two into a family of three.
We knew our families and congregations would be fully supportive and excited for us - it was just a matter of deciding which route we were going to take to become dads. For us, gestational surrogacy with an egg donor seemed to make more sense than adoption, so we began to research various clinics and options.
Exploring Our Options
As we were discerning our next steps, friends of ours who were going through a surrogacy journey with Illume Fertility (and were about to become dads to twins) told us about Dr. Mark Leondires. After hearing what a positive experience they had with him, and then having our own great initial consultation, we knew Illume would be our choice in fertility specialists.
After speaking to several surrogacy agencies, we chose to work with Worldwide Surrogacy in Fairfield, CT. Their longstanding relationship with Illume that was one of the deciding factors in knowing they were the right surrogacy agency for us. We wanted to make sure this process (which was bound to be stressful) was as seamless as possible.
As pastors, we have walked alongside couples on fertility journeys before. Because of this history, we both knew that not everything would go according to our timeline and plans - but it is always different when it happens to you. The process of getting to our actual embryo transfer took much more time than we had anticipated.
When Things Don't Go As Planned
Initially, one of us had to undergo treatment with vitamin supplements to improve our chances of creating healthy embryos.
After that, the egg donor we selected was unavailable, so we had to wait several months until she was able to work with us and Illume to donate eggs. In the end, the wonderful and knowledgeable team at Illume helped us create eight perfectly healthy embryos.
In yet another lesson in patience, after matching with a gestational carrier (GC) and signing all the necessary paperwork, she had to withdraw for family reasons, so we had to begin the matching process all over again. After several months, we were matched with an amazing and selfless GC, Julie, who not only helped us become fathers, but has become family.
Once we matched with Julie, the process seemed to speed up considerably. In September of 2021, we had a successful embryo transfer at Illume Fertility in Norwalk, CT and our son Robbie was born on June 8, 2022. He is the joy of our lives!
In the next few years, we hope to undergo another surrogacy journey. For us, there is no other choice but to return to Dr. Leondires and Illume Fertility when that time comes.
---
Learn more about this path to parenthood:
---
The Financial Aspect of Surrogacy
Fertility treatment and surrogacy are expensive - there is no getting around that.
As pastors, neither one of us make a great deal of money, but we asked for help in securing financing and were able to find ways to afford becoming dads. Our surrogacy agency, our team at Illume Fertility and Gay Parents To Be's resources were wonderful in directing us towards the right financial options for our situation.
It was a challenge, but one we were able to overcome by simply asking for help and not letting our pride get in the way of our dream of becoming dads. For those thinking of becoming parents through surrogacy, don't let the overwhelming cost be the deciding factor. If this is the right option for your family, then the finances can be worked out in the end.
Throw Out Your Timeline
For anyone wishing to embark on a surrogacy journey, we would advise you to not be tied down to a timeline, because you will be disappointed. Patience is a virtue in this process, and a hard lesson that we had to learn.
Even though we were discouraged and frustrated by the various delays we faced, it all worked out perfectly in the end. Not only do we have a son in Robbie, but we also have a new extended family in our GC, Julie, and her husband and children. For us, the delays were all just a blessing in disguise.
Why We Share Our Story
Sharing this journey with our family, friends, and church congregations has been a blessing, as they have been sources of love, encouragement and support from day one. As we have found, LGBTQ+ parents will be faced with many questions from people about their journeys to parenthood.
We could choose to be offended and defensive by some of the questions asked, but we have come to realize that knowledge leads to acceptance - so we choose to answer people's questions with honesty. If something feels too personal for us to answer, we simply respond with "We prefer to keep that private."
Our advice to other LGBTQ+ parents or parents-to-be would be to prepare for a lot of questions that may feel intrusive, but remember that your openness and willingness to engage and educate will help lead to greater acceptance of all families.
Sierra Dehmler is the Content Marketing Manager for Gay Parents To Be and its partner clinic, Illume Fertility. She is also a fertility patient herself. Combining empathy gained on her personal journey with her professional experience in marketing and content creation, she aims to empower and support other hopeful parents by providing family-building resources that educate, inspire and encourage.