How Do I Talk to My Child About Their Donor Conception?
February 27th, 2020 | 4 min. read
By Lisa Schuman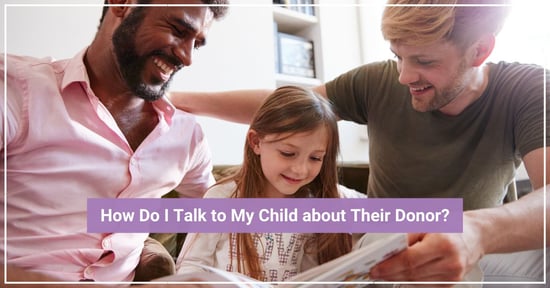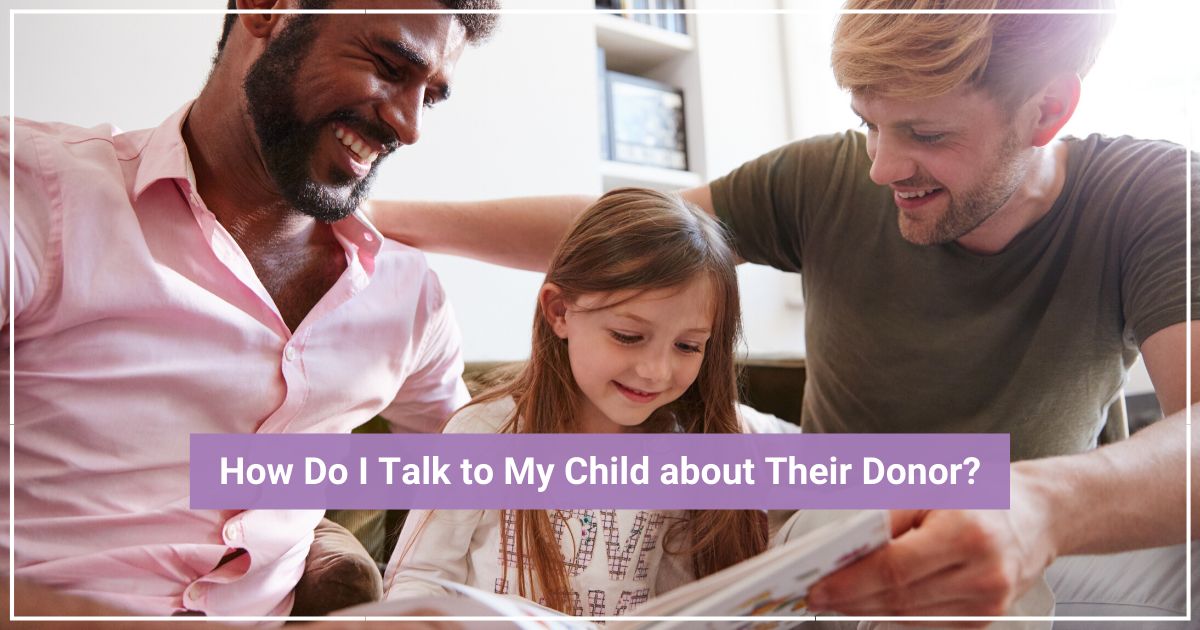 If you're considering building your family, or starting to have that conversation with either your partner, your family, your friends, or a fertility provider, you may be consumed with questions such as, where to start? Do we pursue adoption, or biological family building? What legal concerns do I need to consider in order to protect my future child?
Should I Use Adoption or Biological Family Building?
It is also important to think about the bigger picture. If you are planning to grow your family with the help of assisted reproductive technology, your family building story will most likely include the help of a donor, and possibly a surrogate. As your child grows, you will encounter questions from them and from others about their conception, and you want to feel as confident and comfortable as possible with your response. That is why it is recommended to talk to your children early and often.
Patients that use the Gay Parents To Be program at RMA of Connecticut will often meet with Lisa Schuman, LCSW, our Director of Mental Health Services to discuss this topic and other important issues relevant to building your family with the assistance of reproductive medicine. As part of her work with the Center for Family Building, Lisa is organizing an upcoming workshop (take advantage of early bird pricing here!) To get ready for this event, we asked Lisa to recommend some of the tools and programs that her patients use as they go through the family building process.
Is There A Baby Book for LGBTQ Parents?
My Lifebook is a pre-baby book (yes, you can get a leg up on other parents-to-be and start completing it even before your child comes into the world!) Like many baby books, My Lifebook has space for you to document your child's life, from your family tree to an entire section about their birth story. Lisa will recommend books that you can read to your young child, but over the years she has found that children also like to have a book of their own. A book that is just about them. You can complete this book any time but it's ideal to start when you are beginning your journey. That way you can record events you may otherwise forget and document experiences that may be important to your child later. My Lifebook is unlike many standard versions, in that there are places for every type of family. There is space to add information about your donor, your surrogate or your birthmother if you are adopting.
If your child is already in your home, you can still fill in all of the important information. It is never too late. Your child will cherish it forever.
In the words of My Lifebook creator, and LCSW Lisa Schuman,
My Lifebook will tell the story of how your child was born in your heart and finally arrived in your home. Children love hearing about how they came into the world, and My Lifebook can help them feel connected to their beginnings.
What Advice Would You Give to Parents of Donor Conceived Children?
For those parents who already built your families using a donor or surrogate, you may have already encountered some of these questions:
How do I talk to my child about their donor conception?
Does my child understand their donor conception?
How can I teach my child to communicate with others about their conception story?
Is it ok for my child to not want to talk about their donor story?
Lisa says that developing a narrative for your child can be extremely valuable to each member of your family, and can help your child develop a strong sense of self and confidence about their origins. Just as you carefully considered your donor choice, you can help your child choose how to tell their family and friends about their own personal story.
How Can I Connect With Other LGBTQ Families?
To that end, Lisa offers TIP TOP workshops, to help parents and children alike align on strategies to communicate their shared birth story. At this workshop you can expect to learn:
From experts in the field with decades of experience

Issues to consider when discussing your child's donor information with others

How to be your child's ally and build strong bonds for future conversations
Your child will also learn techniques to manage their information in a way that honors their unique personality.
Interested in learning more? Click through to purchase My Lifebook (use code "family" for an exclusive special offer) or order on Amazon.
If you're interested in the TIP TOP workshop for children and parents, take advantage of early bird pricing until March 15th! It will be held at the Lesbian, Gay, Bisexual and Transgender Community Center in NYC.
Lisa Schuman, LCSW is a psychotherapist who has been counseling individuals, couples and groups on a variety of issues and has specialized in reproductive medicine for over a decade. Ms. Schuman helps individuals through all aspects of the family building process.