Kassie & Sam | A Long Journey & An Unexpected Ending
September 24th, 2021 | 5 min. read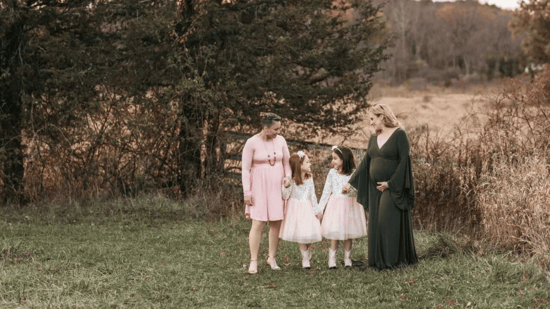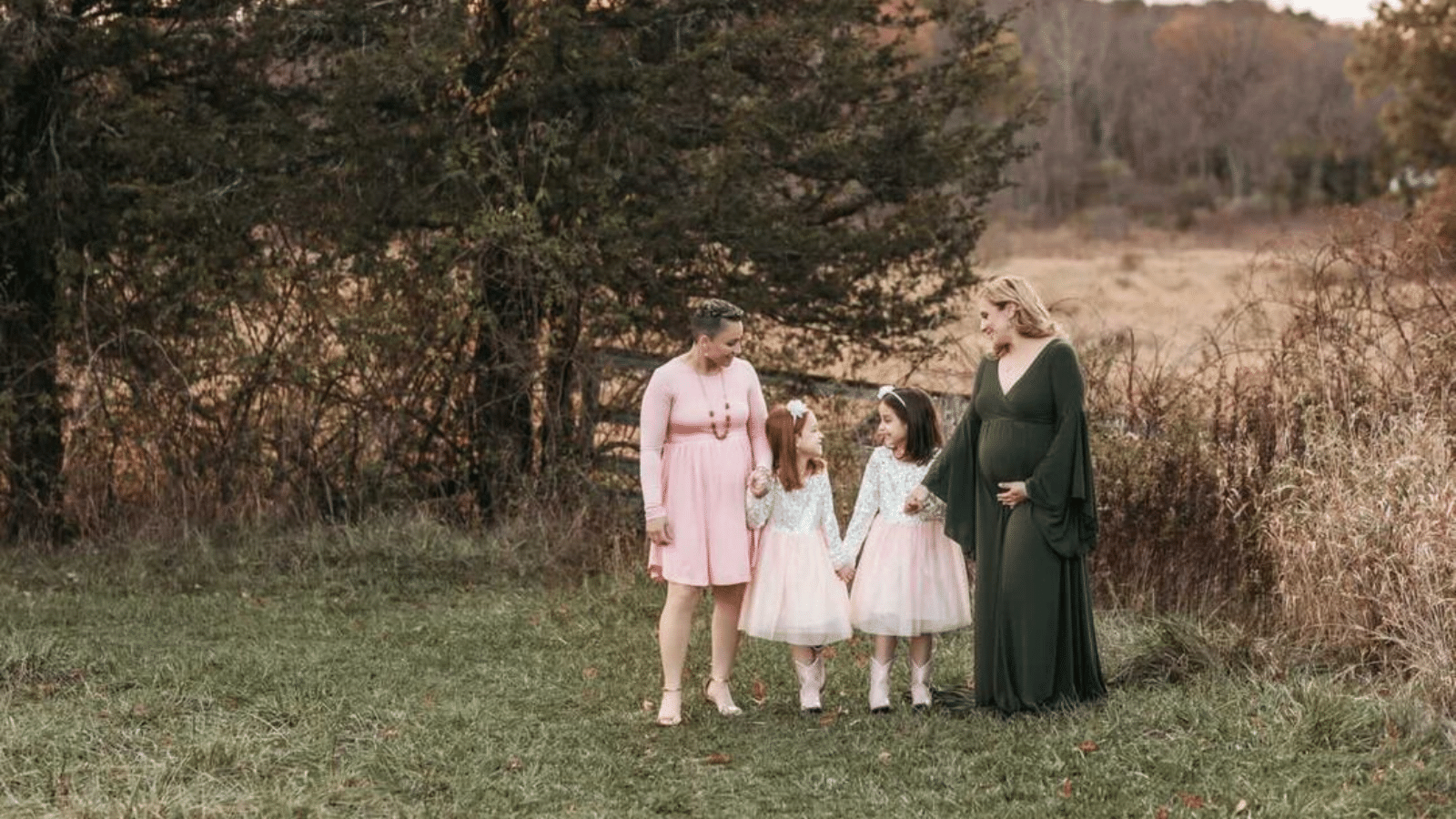 When any parent-to-be embarks on a family-building journey, the last thing they expect is the worst-case scenario. While most families understand there will be bumps in the road, the majority of them emerge from the process relatively unscathed. This is the story of one LGBTQ+ couple's experience growing their family and grieving the loss of the future they imagined.
Meet Kassie & Sam
Soon after they got married in 2013, Kassie and Sam's journey to parenthood began. After 7 years together, they knew they wanted to start their family as soon as they were married - so they quickly set off to find the right path. After their OB/GYN referred them to our partner fertility clinic RMA of Connecticut, Kassie and Sam learned a lot.
"We both started fertility treatment at the same time, hoping to become pregnant together," says Kassie. "But after several unsuccessful attempts, Sam, my wife, became pregnant via IVF with our twin girls."
"It was very emotional for both of us," Kassie admits, "but we were so happy that she did successfully get pregnant!"
After they found out they were having twins, they decided to wait until their twins were a little older before going back to fertility treatment. Kassie still wanted to carry a pregnancy and they knew they wanted to add to their family, but it was the best decision for them since Sam had a lot of complications during her pregnancy.
Kassie and Sam's twin girls Giannalee and Gracelynn were born prematurely at 29 weeks. They stayed in the NICU for around two months, which was very difficult for the first-time parents. Their first-born twin came home first, then a week later, their second-born twin followed. "It was a learning experience for us that I would not trade for the world - it taught us both how precious life is," Kassie says.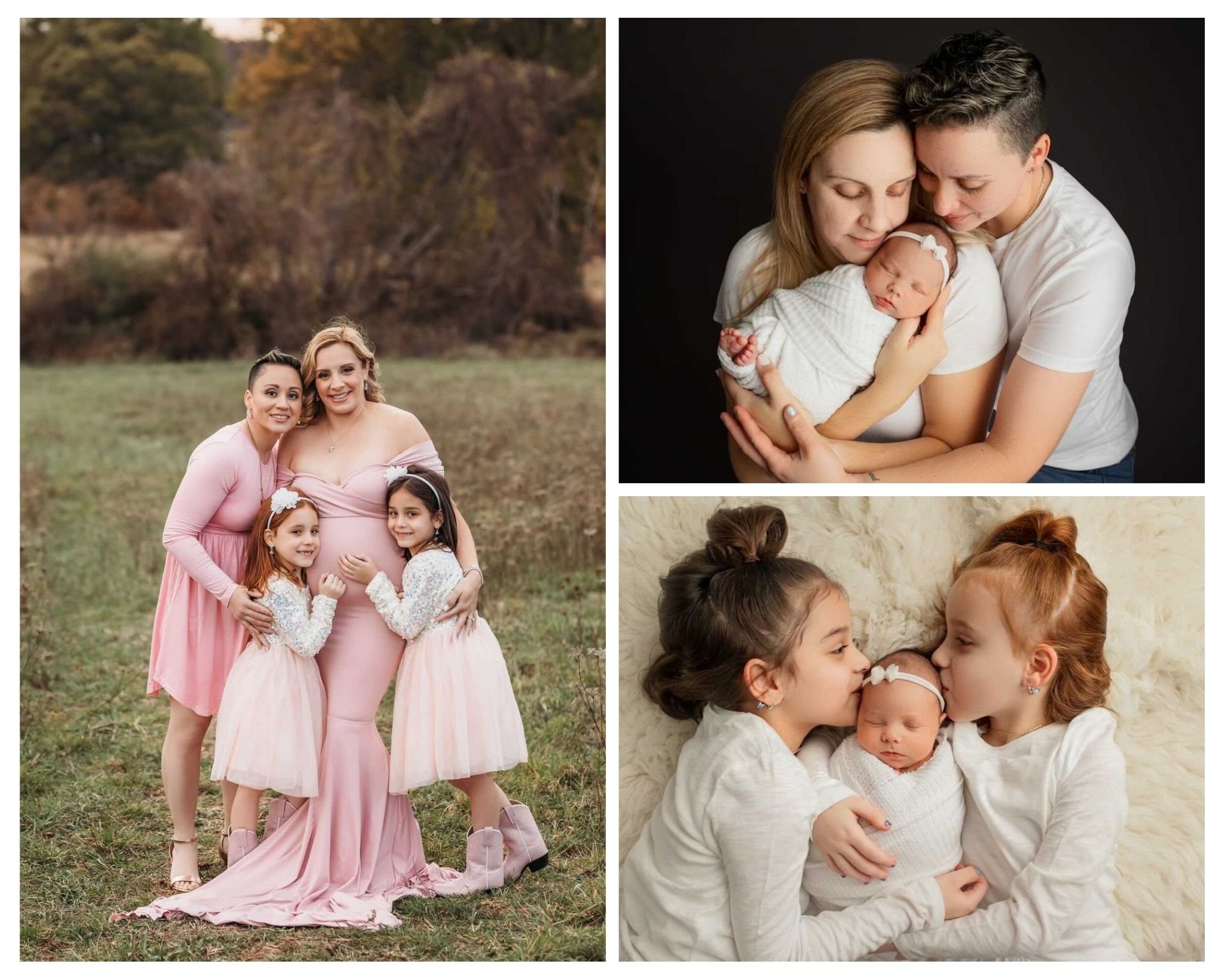 The Highs & Lows of Family Building
"Before I started fertility treatment, I didn't think that it would be so complicated - I thought it would be an easier process," Kassie admits. "At that time 9 years ago, I was very naive to the struggles we would have to go through to get pregnant."
Kassie says the high points of their journey were hearing any positive pregnancy test results and building lasting relationships with the friendly staff and amazing doctors at RMA of Connecticut. The low points for her were always any negative results. "It's so hard to receive that news," she says.
After their twins Giannalee and Gracelynn turned 2, Kassie and Sam decided to start trying to conceive a sibling for them. Kassie had been through twelve unsuccessful IUI cycles, and she and her Care Team decided the next step would be IVF.
They waited for their insurance to approve the treatment cycle, then started Kassie's first round of IVF. They ended up with four viable embryos from that cycle and decided to transfer two embryos. Unfortunately, that first embryo transfer was not successful.
"The whole IVF process was very draining for me," says Kassie. "The constant medication and shots were a lot, so we decided to wait a little longer." In 2019, they decided to try again - this time with a frozen embryo transfer. And then the COVID-19 pandemic hit, throwing yet another curveball into their plans.
"I was advised to wait at first, but I was already 38 years old and felt I was ready to do this," Kassie says. "We discussed our options, and Sam said to me 'Just go for it - maybe this is our year!'" This time around, they decided to transfer only one single embryo, in case she needed that final embryo in order to try again.
Thankfully, that one little embryo "stuck" and Kassie and Samantha were elated to find out they were finally expecting another baby. Kassie's pregnancy was textbook perfect until her 20-week ultrasound, where she found out she had placenta previa. After that, everything changed.
---
How much does it cost for two moms to have a baby?
---
A Difficult Delivery & the Loss of a Dream
Kassie's doctor informed her that if her placenta didn't move in the later weeks of her pregnancy, she would need a cesarean. "I was fine with that as long as our baby was healthy," Kassie says. While she never experienced any of the symptoms that were likely with placenta previa, her placenta never moved. As she got closer to her due date, she was scheduled for a c-section.
The morning of her scheduled c-section, Kassie's doctor discussed the risks of doing this surgery with placenta previa, and was honest about the possible worst-case scenario. Unfortunately, that scenario involved the possibility of her doctor needing to perform a hysterectomy in order to keep her safe, if she couldn't control the bleeding after delivering the baby and removing Kassie's placenta.
"I never thought I would be that 'worst-case scenario' but I was," says Kassie. "I'm thankful that I'm alive today, because the amount of blood I was losing during my c-section was very dangerous." Though she is grateful, she is still grieving the loss of her ability to carry more children.
"I still feel like I left a piece of me behind that day," she says. "I was not prepared to have a hysterectomy - in fact, I loved my pregnancy so much that I couldn't wait to try again with my last embryo!" Despite the sadness, Kassie and Sam are both thankful that they are now all healthy and thriving. "That's what matters most to us," she says.
Their third baby Giulyanna was born November 30, 2020, as healthy as can be, which is the most important thing to them.
Thankfully, since they are a family with two carrying partners, they can still transfer their final embryo and have Sam attempt to carry another pregnancy if they decide to add to their family.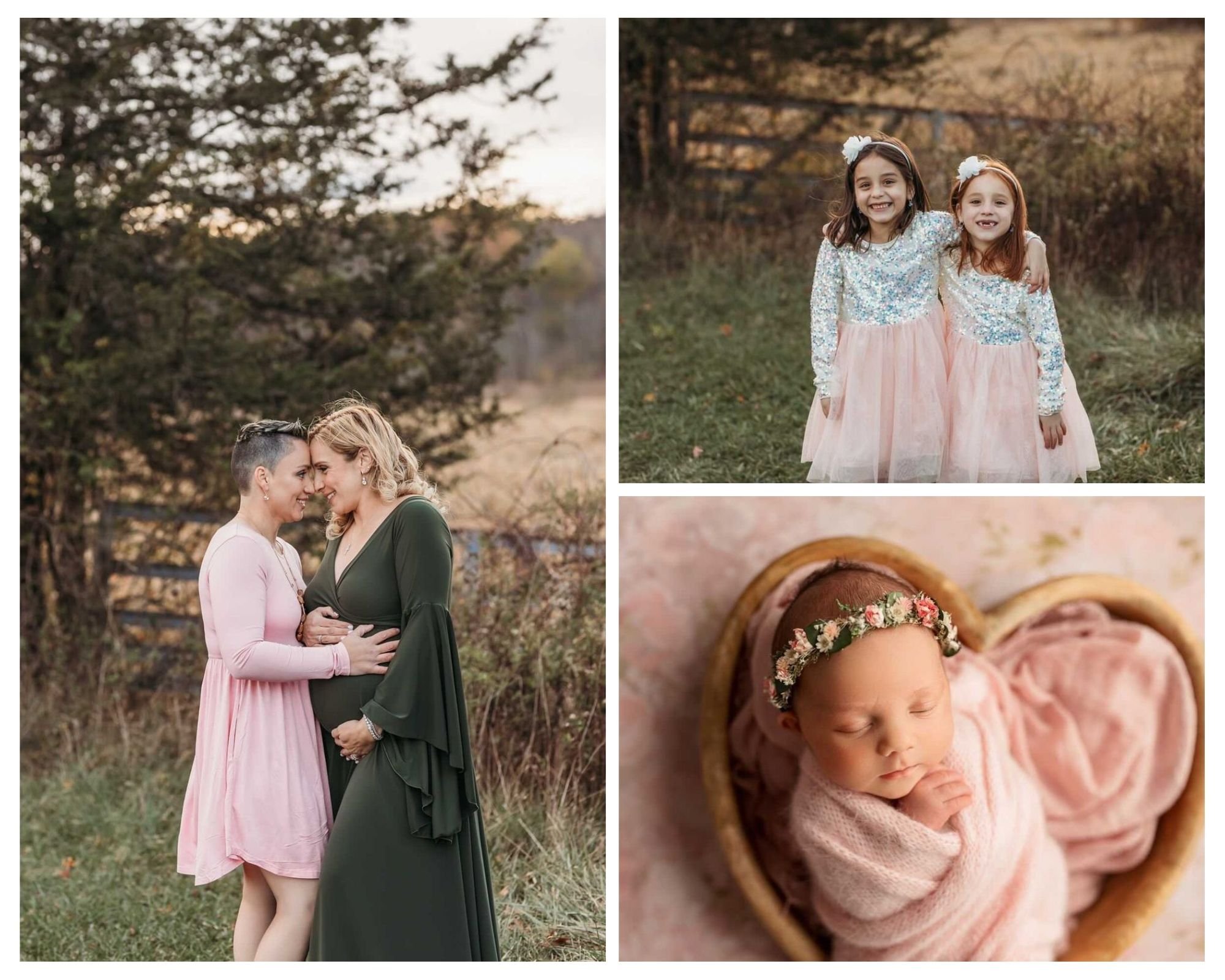 Looking Towards the Future
"We love parenthood and we love our lives," Kassie says. "We have three awesome kids - they are the best and bring out the best in us every day!" They are both enjoying being a family unit of five and embrace each day as it comes. "It's funny, but until you meet the right person, you never know what you can achieve together - for us, it's our love and our girls," Kassie says.
What's next? "Right now, we have one embryo we're still deciding what to do with," she says. "We are blessed with our three beautiful girls but maybe one day we'll want that option to have another baby!"
Advice for Other LGBTQ+ Parents-to-Be
"What I would tell someone just starting out with fertility treatments is: have an open mind, heart and soul because the process is very long for some and you can get discouraged easily," Kassie says. "Just keep the faith and trust in your doctors and believe that at some point something good will come out of it."
While not every family-building journey has a picture-perfect happy ending, there are many lessons to be learned throughout the process, and Kassie believes that the patience and knowledge she gained through the unexpected challenges are incredibly valuable.
"The best tip I could give someone is to keep trying and not give up," Kassie says. "It took me many years to get pregnant - you just have to have an open mind and trust that the best things in life are worth waiting for!" Whether your path involves carrying a pregnancy or not, any family-building journey has its ups and downs. But with the right support and a little bit of luck, you too will find your way.
---
Ready to take the next step on your path to parenthood?
---
Sierra Dehmler is the Content Marketing Manager for Gay Parents To Be and its partner clinic, Illume Fertility. She is also a fertility patient herself. Combining empathy gained on her personal journey with her professional experience in marketing and content creation, she aims to empower and support other hopeful parents by providing family-building resources that educate, inspire and encourage.