Rosa & Jackie | Love, Loss & Everything in Between
November 11th, 2021 | 4 min. read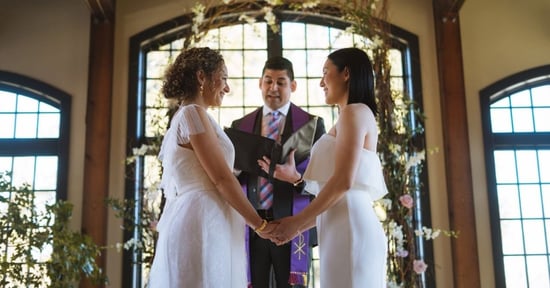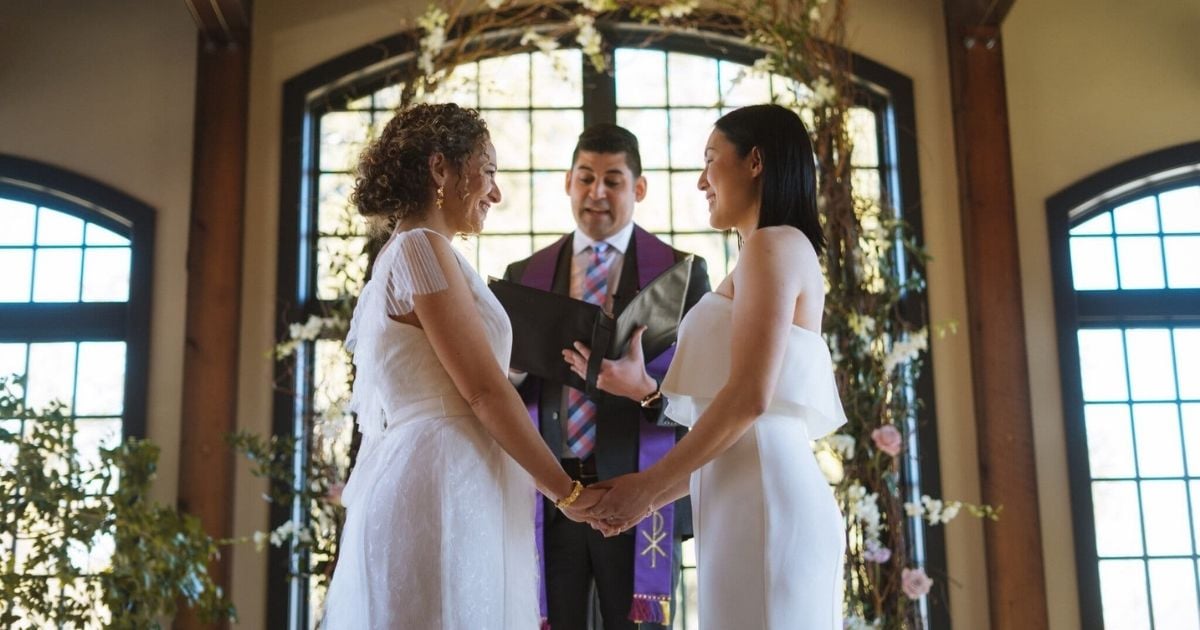 First comes love, then comes marriage, then comes a baby in a baby carriage...right? Well, not always! In this blog, parents-to-be Rosa and Jackie share their unique story, including their fertility journey and path to parenthood, as they await the arrival of their first baby together.
Meet Rosa & Jackie
After recognizing their true selves and coming out later in life, Rosa and Jackie navigated a long-distance, bicoastal relationship. Over the course of four years, they juggled busy careers, navigating their own identities and thousands of miles between them.
In 2019, they decided it was the right time to start exploring their family-building options.
Jackie had always wanted to be a parent, and Rosa had always considered parenthood, but it wasn't until after she and Jackie met that she knew for certain it was the right path. Once Rosa and Jackie made the choice to embark on the journey of parenthood together, the rest is history! Well, if only it was that simple...
Finding an Inclusive Fertility Clinic
"We were drawn to Illume Fertility because they were very much aligned with our needs as an LGBTQ+ couple," Rosa says. "We saw many fertility services showed images of same-sex couples on their websites, but didn't have anything specific to offer." They were happy to discover that Illume had many LGBTQ+ specific resources, including the Gay Parents To Be program.
In addition, Rosa says, seeing LGBTQ+ representation within the fertility clinic staff (including Dr. Mark Leondires, who is a gay dad himself) they felt confident their needs would be met by a provider who reflected the community they served.
"Illume Fertility is very much in line with that," Rosa says.
---
Finding an inclusive fertility clinic can be tough. Get our tips:
---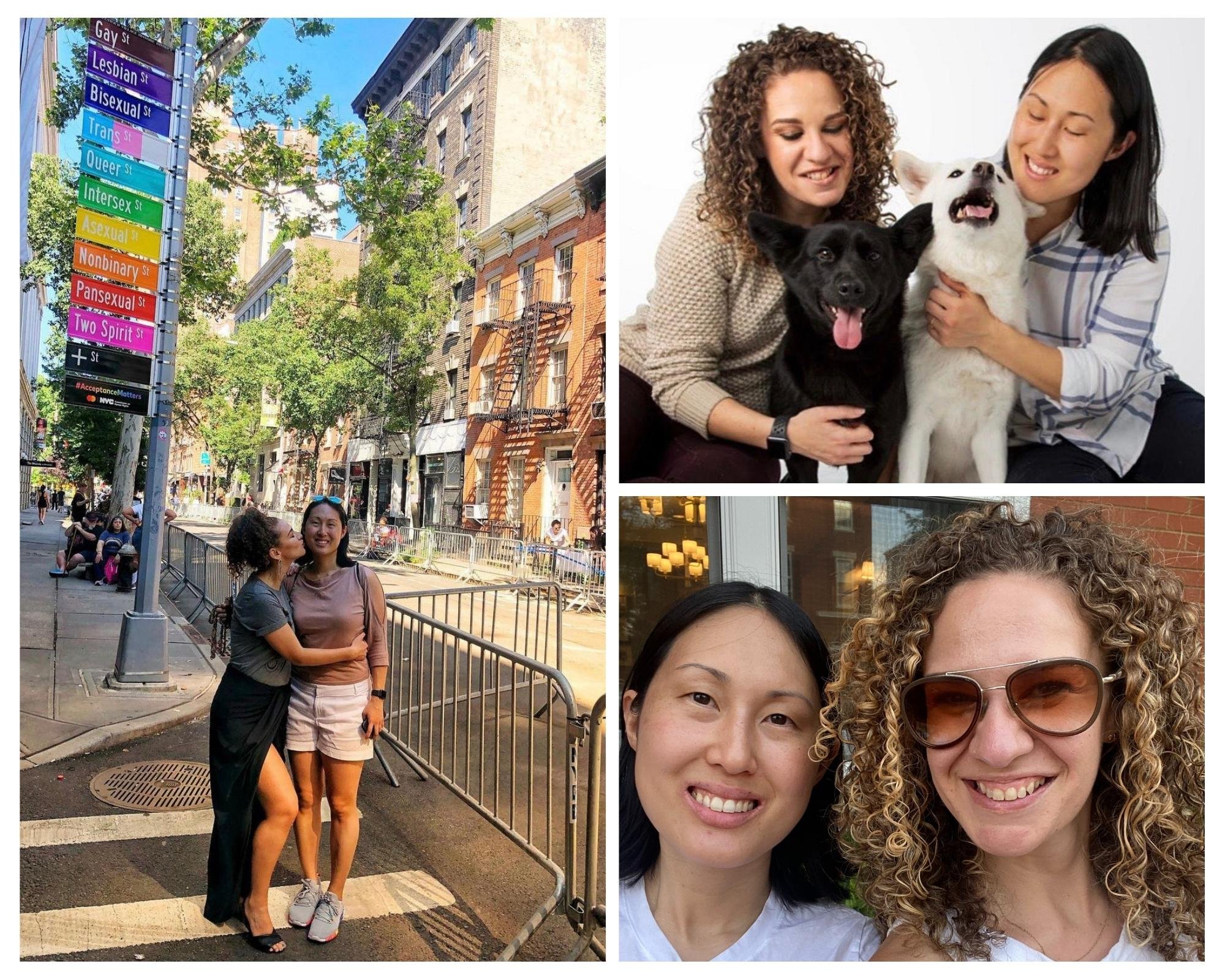 Rosa and Jackie in New York City and with their two dogs.
At the time of their first appointment, Rosa and Jackie were still navigating their bicoastal long-distance relationship and did not yet have a defined plan for the "typical" relationship milestones like cohabitation and marriage.
"We were curious to know what resources were available and also looking to understand initial steps since we knew that this process could take several years," Rosa says. "We had differing perspectives on timing, so learning about all of the available options was very important for us to make the best decision for our relationship."
The Highs & Lows of Fertility Treatment
"The high for us is actually this very moment," Rosa says. "We are very excited to be welcoming our new baby into the world at the end of this year!"
The low for them was going through the loss of their first pregnancy around seven weeks. "Although miscarriage is very common, this was still difficult for us," Rosa remembers. "But the staff at Illume Fertility, especially Dr. Leondires, were incredibly supportive and sensitive to our needs during that experience."
Today, Rosa and Jackie are anxiously awaiting the birth of their baby in December. "We are focused on welcoming our new child into our home and beginning our journey as parents together," Rosa says.
While each family-building journey is unique, there are many common threads. Same-sex LGBTQ+ parents-to-be experience the same highs and lows as opposite-sex couples going through fertility treatment, and often find camaraderie in fertility support groups, online communities and other places.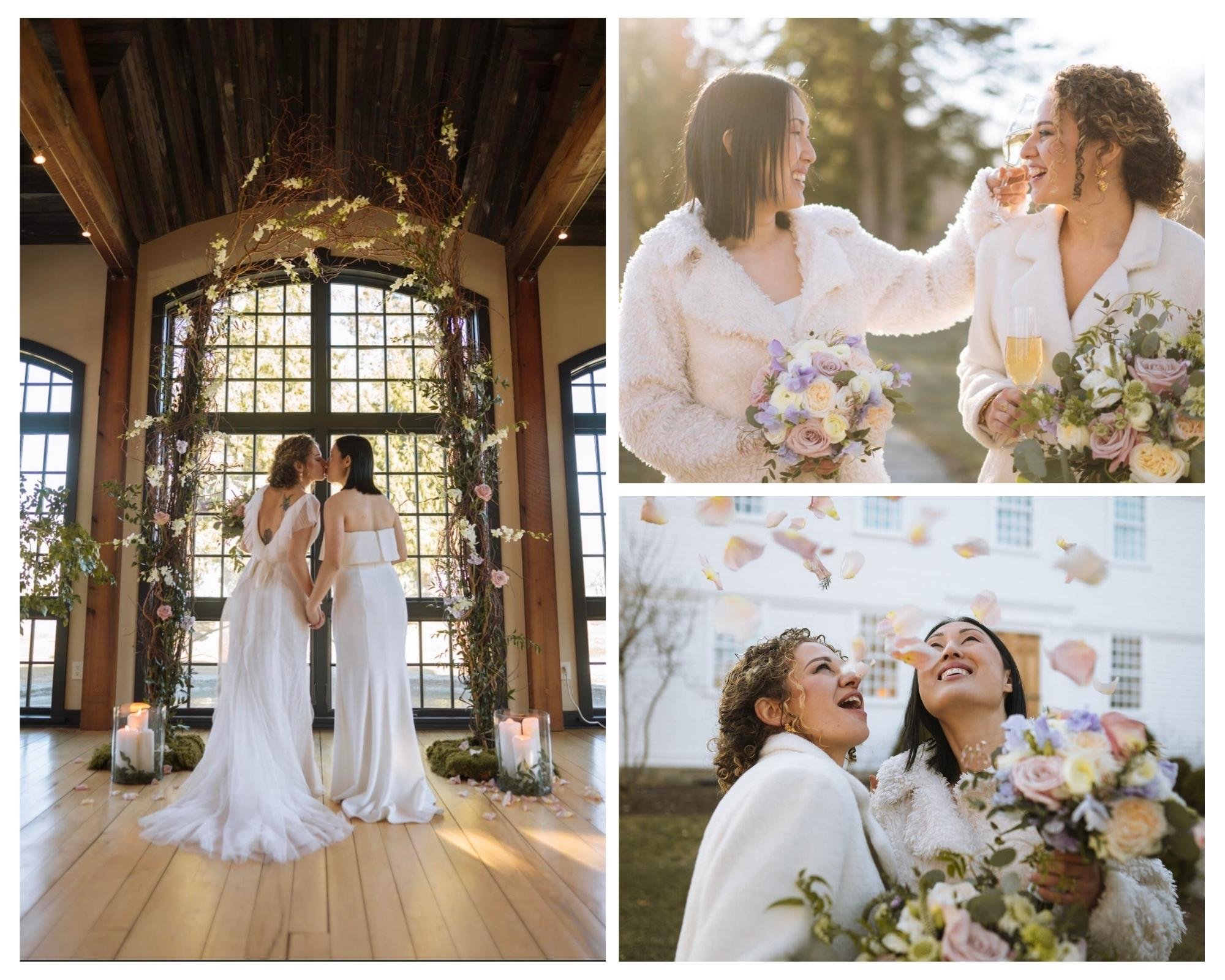 Rosa and Jackie at their wedding in Connecticut in 2020.
Advice for Other LGBTQ+ Parents-to-Be
"Do your homework on which fertility specialist is the best one for you," advises Rosa. "Going through this journey is very personal and you want to be confident that you are working with the right team to help you meet your fertility goals."
Her second tip? Stay positive and focused on your fertility goals. "Establish your support system and lean on them during challenging times," she says. "Celebrate the process and share your successes with your support community as well!"
Lastly, Rosa says, "be careful of what you read online and take everything with a grain of salt." While many online forums, blogs and Facebook groups can be a great resource, beware of diving down the rabbit hole when it comes to information about fertility. This information may or may not be accurate, and can often create more anxiety, "so protect your mental health and rely on the fertility experts for all of your questions," Rosa says.
---
Ready to start your own path to parenthood?
Sierra Dehmler is the Content Marketing Manager for Gay Parents To Be and its partner clinic, Illume Fertility. She is also a fertility patient herself. Combining empathy gained on her personal journey with her professional experience in marketing and content creation, she aims to empower and support other hopeful parents by providing family-building resources that educate, inspire and encourage.