Navigating IVF As An LGBTQ+ Couple: Malorie & Holli's Story
December 3rd, 2021 | 5 min. read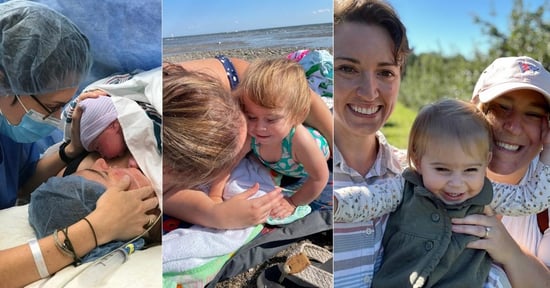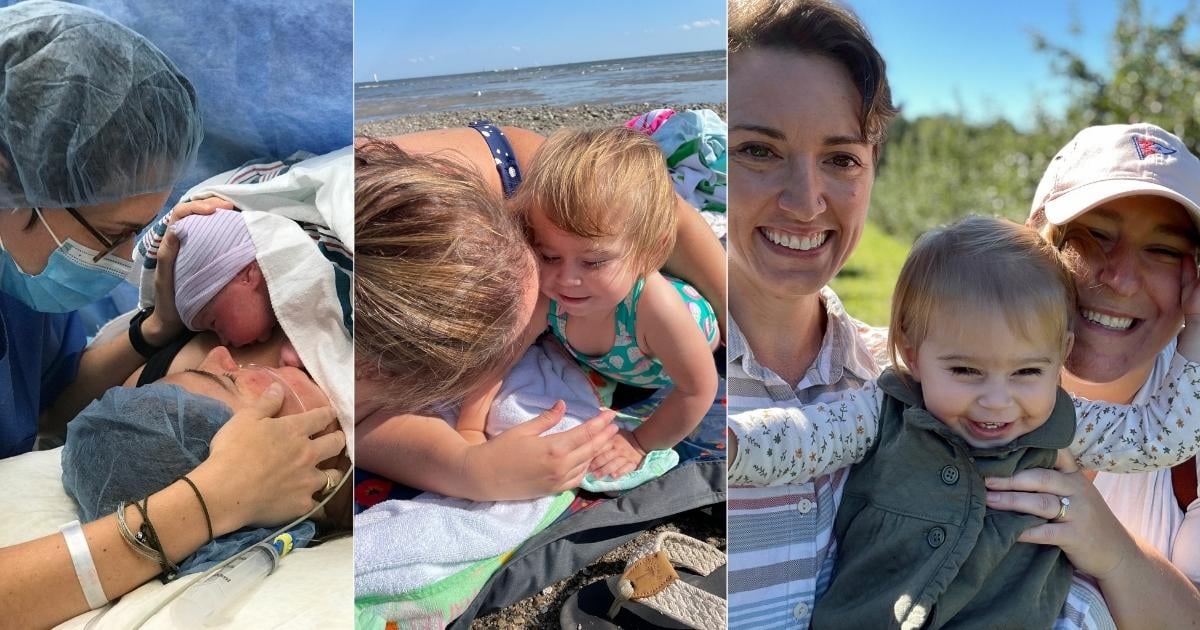 Through multiple disappointing failed IUI and IVF cycles and the emotional roller coaster of fertility treatment, Malorie and Holli learned a lot about what it's really like to go through this process as an LGBTQ+ couple. In this blog, they share what they learned, how they navigated their journey and where they turned for support.
Meet Malorie & Holli
While Holli knew she wanted to be a mom at a very early age, Malorie's desire for parenthood came later. She didn't grow up picturing herself as a parent, and instead focused the majority of her energy and time on her career. Malorie says she is thankful she listened to Holli's strong desire for them to become parents and decided to pursue fertility treatment - because (spoiler alert!) without that, they wouldn't have their baby girl, Sutton. "She is the best thing to ever happen to me," Malorie says.
As two moms-to-be pursuing a biological path to parenthood, Holli and Malorie knew they would need the assistance of a fertility specialist to make their dreams of a family come true. They set off to find the fertility clinic that would help them achieve their goals, researching all their possible options.
---
Family planning options for same-sex female couples:
---
"Holli and I had some straight friends that had used RMA of Connecticut to grow their family and suggested we take a look at their website," says Malorie. "After a quick Google search, we also found that they had Gay Parents To Be." Seeing all the LGBTQ+ focused resources and support that were offered reassured both Holli and Malorie.
Malorie admits that she is a bit of a "Type A" person and spent days taking in all of the content about LGBTQ+ family-building, finding the information available to LGBTQ+ couples helpful. "As the first ones in our friend circle trying to conceive, we went into this process with a lot of questions and so much uncertainty," says Malorie.
Taking the Next Step: Starting Fertility Treatment
After choosing RMA of Connecticut as their fertility clinic, Holli and Malorie began the process of fertility testing and figuring out their best treatment options with their care team. "We were mostly just confused on what the process was going to look like for us," admits Malorie.
Sitting in the waiting room was an interesting experience for them as a same-sex couple since their story was so different from many other patients' there. "For most people, a fertility clinic is their last chance to grow their family after years of trying," says Malorie. "For us, it was an exciting step with so much to learn and look forward to!"
They worked with Dr. Shaun Williams and feel like they got extremely lucky to be paired with such a compassionate doctor. "He was so patient and kind throughout our whole process and was by our side through each exciting and challenging step," remembers Malorie.
Choosing a Sperm Donor
Once Malorie and Holli reached the stage of choosing a sperm donor, they met with a genetic counselor who helped them reframe the decision-making process. "The most life-changing thing for me happened in our genetic counseling session," says Malorie. "I was really struggling with the concept of choosing a donor - our session helped me to gain so much perspective."
Their counselor offered one important tip: Imagine explaining why you chose your donor to your future children. "It shifted my focus from physical traits to the personality behind the donor - it really changed everything for me," Malorie says.
---
How should two moms choose a sperm donor?
---
The Highs & Lows of the IVF Process
Although it can be an exciting time, IVF treatment is also an emotional (and physical) roller coaster, with lots of uncertainties, waiting and hoping involved. Malorie and Holli's journey through fertility treatment was not without its low points.
The hardest parts for them were absorbing the news of their two unsuccessful IUI cycles and two unsuccessful IVF cycles. It wasn't until their third embryo transfer that they finally got pregnant with their daughter, Sutton. At those difficult points in their journey, they were grateful to have Dr. Williams on their side, always remaining optimistic with a plan to move forward.
"I appreciated his empathy and guidance at every turn," Malorie says. "After our first failed IVF transfer, he spent as long as I needed talking me through what had happened, what that meant, and what the path forward looked like...it was everything I needed in that moment to know that my emotions and pain were valid, yet there was still hope and a plan."
The most joyful high point in their journey was their six-week pregnancy ultrasound, where they got to see and hear Sutton's heartbeat for the very first time. "Up until that point, my bloodwork results had been somewhat concerning - so this ultrasound finally allowed us to be cautiously optimistic," Malorie remembers. "And things only got better from there!"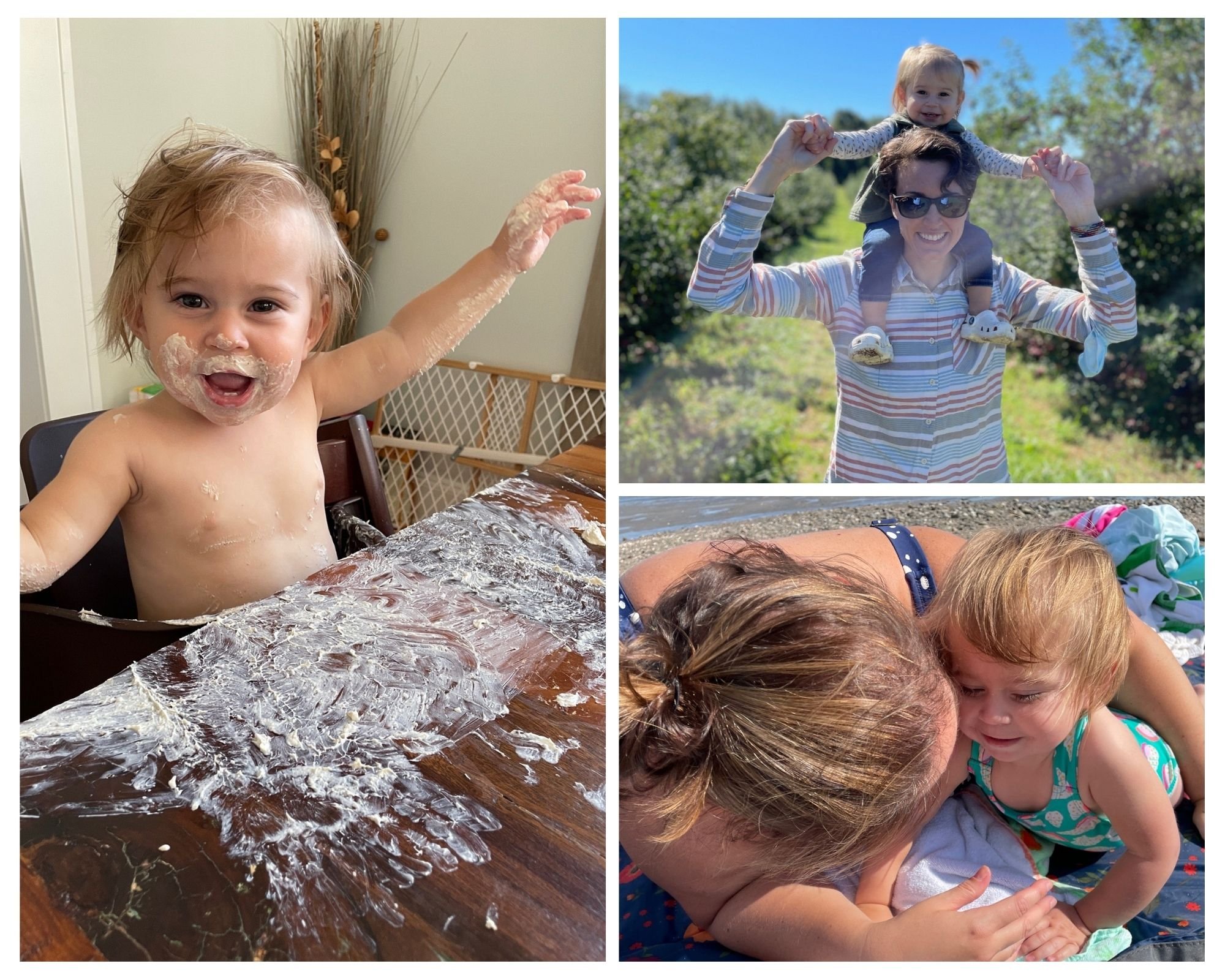 On Becoming First-Time Moms
In June 2020, after a long trek through fertility treatment, Holli and Malorie welcomed their baby girl Sutton into the world. "Our little girl could not be more fun, brilliant, unique and loving," Malorie says. "The way she lights up our lives and others' is truly indescribable."
Sutton is keeping her moms on their toes as she grows and learns new things. Malorie jokes, "She is almost too smart sometimes - it's a fine line that we're walking!"
What's next for their family? Holli and Malorie say they hope to add another baby to their family sometime in 2022! We're sure Sutton will make an amazing big sister.
---
Read another LGBTQ+ family story:
---
Advice to Other LGBTQ+ Parents-to-Be
Although the physical process of going through fertility treatment as an LGBTQ+ couple is largely the same as it is with straight couples, the emotional experience is much different. There is also a lot to learn as you navigate through it all.
Here are Malorie's top tips for other LGBTQ+ parents-to-be and what she's learned:
Ask all the questions! Lesbian fertility is unique and it's important to understand the process.
Sperm is an expensive and finite resource - talk through all considerations with an expert before settling on a path forward.
Seek our other LGBTQ+ families and resources!
Talk to Dr. Leondires if you can - Malorie says though they only spoke with him briefly for their very last clinic visit, he was incredible and his perspective was just what they needed. Bottom line: lean on the knowledge and perspective of your care team.
Spend time with a genetic counselor and get their advice on how to approach choosing your donor.
Lastly, Malorie offers this encouragement for fellow same-sex female couples embarking on a fertility journey: "It's ok to be happy, scared, sad and frustrated all at the same time. Your baby is coming! Try to enjoy this unique process and take in every high and low."
Sierra Dehmler is the Content Marketing Manager for Gay Parents To Be and its partner clinic, Illume Fertility. She is also a fertility patient herself. Combining empathy gained on her personal journey with her professional experience in marketing and content creation, she aims to empower and support other hopeful parents by providing family-building resources that educate, inspire and encourage.