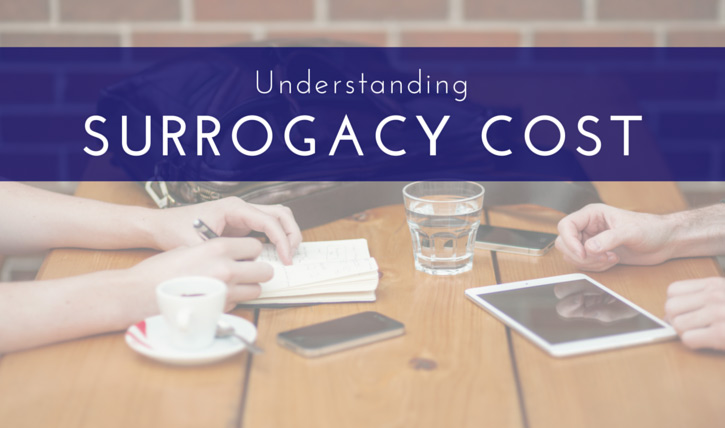 The holidays are a time for looking back – and forward. Surrounded by families, LGBT people considering parenthood often begin talking in earnest about how to start a family. One of the most important considerations is the cost of surrogacy.
Dean Hutchison helps provide answers. As director of legal services for Circle Surrogacy – one of the oldest and largest surrogacy agencies serving LGBT parents all over the world – he notes that there is a wide range of fees and expenses: $70,000 to $175,000.
Surrogacy Expert Explains Cost
There are many reasons for the seemingly broad spread. For example, parents-to-be who use embryos already available will spend the least: $70,000 to $100,000. Circle Surrogacy's website quotes a range from $100,000 to $150,000. It includes all agency, attorneys, screening and surrogate fees, along with medical and insurance costs.
A couple using their own egg and sperm can expect to pay $80,000 to $130,000. Hutchison says that some states -- including Massachusetts, where Circle Surrogacy is based – offer insurance coverage for in vitro fertilization (IVF). There is no expense for creating embryos – only for transfer. (This is very unusual.)
Insurance for Fertility Treatments
Insurance is always tricky – but never more so than with gestational surrogacy. Because a surrogate may not live in the same state as the parents to be, it's imperative to ask about out-of-network coverage. LGBT parents-to-be should also check to see if the surrogate's own insurance policy covers her medical costs.
Differences arise because of different options for IVF. One agency may charge $15,000 for one transfer only. Others with a higher fee -- $28,000 to $40,000 -- offer an unlimited number of transfers.
"The choice comes down to assessing where you are financially, and how much you want the agency involved," Hutchison says. Some agencies offer minimal services only. Others provide a full range of services, from in-house medical staff to legal advice and program coordination with social workers and others.
Controlling Surrogacy Costs
The bulk of surrogacy costs can be controlled. IVF clinics offer package components that cover most contingencies. Looking ahead to 2016, Circle Surrogacy hopes to offer a fixed-fee program where all contingency fees are capped.
Loans may be available for medical expenses. Hutchison describes an average loan as about eight years, with interest rates of 6 to 10 percent.
But medical costs are not all that LGBT potential parents must think about. There is also personal travel. Destinations include an IVF clinic for medical screening, and sperm and/or egg donation, and the surrogate's city herself, during pregnancy and birth.
Hutchison warns parents-to-be to plan for unexpected trips too. A premature birth can mean a long hospital stay. For the parents, that means expenses for hotels and food, with the possibility of lost income during those weeks or months.
Surrogacy is expensive. But the rewards are incalculable. "The bottom line is, we want you to have a child," Hutchison says. "That's why it's so important to work with an agency you trust – one that seems to understand your needs, explains its fee structure, and makes you feel comfortable throughout the process."
If you have questions or concerns, we're here to help.