The Surrogacy Process
January 16th, 2017 | 3 min. read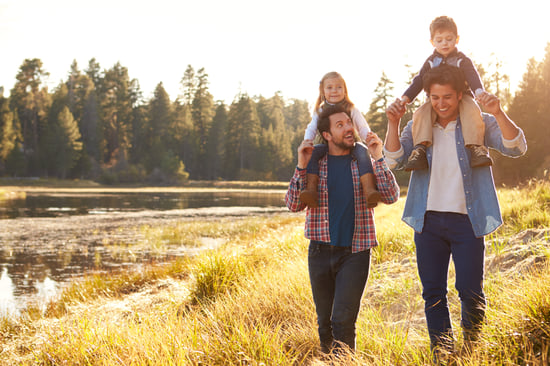 Building a biologically-related family for a single gay male or gay couple is a complicated series of decisions, involving many you'd never think you'd have to make. One of the most important decisions on your journey is choosing and matching with a gestational surrogate.
So, where do you begin?
Finding a surrogacy agency
You can choose to start looking for a surrogate with recommendations from a fertility center through their preferred network of gay-friendly surrogacy agencies or you can work with a surrogacy agency directly. Sometimes intended parents find their own surrogate via a family member or from their own searches. Fertility centers work with various surrogacy agencies and vice versa, and over time agencies can become preferred based on outcomes. However, regardless of how the gestational surrogate is matched, the fertility center is ground control for coordinating all medical activity between the intended parents, egg donor, and gestational surrogate. Another choice of where to start to find a gestational surrogate is the fertility doctor you are working with—they can give you their recommendations for the best agencies to help begin your search for a surrogate.
Matching with a gestational surrogate
Legality and location
The surrogacy matching process involves a team. Once you're connected with a surrogacy agency, their job is to make sure the surrogate and intended parents can legally match in each other's home state. Surrogacy laws vary widely from state to state and country to country, so it's important to have access to a surrogacy agency's attorneys and legal advice. Once location variables are worked out, next up is personality matching.
Surrogate personality profiling
Matching personality types is based on questionnaires and interviews of both the intended parents and the various surrogates available. It's the agency's job to try to find the right personality to fit each situation. The agency sends intended parents profiles of surrogates and the surrogates the profile of the intended parents. If there's interest on both sides, the last item before connecting both parties on a conference call is to review what happens in the case of possible selective reduction or abortion. These are very personal and emotional decisions should they need to be made, and ultimately it is the surrogate's decision, not the intended parent, so knowing what she would feel comfortable doing, or not doing, is imperative.
Connection
Sometimes it is difficult to have both location and personality matches line up. Luckily with modern technology, surrogates can live 2,000 miles away or more and only travel to your fertility clinic twice to move forward in helping a family grow.
Now comes the truly exciting part, which is usually an arranged first conference call between the intended parents and surrogate. Afterward, the surrogacy agency gets feedback from all parties to determine whether it's the right match.
Since you will be spending at least the next year in a relationship with your surrogate, this decision is one of the most important on your journey.
Gestational Surrogate screening
The next step is medical screening, which occurs at the fertility center. What happens leading up to the medical screening is:
Criminal background check of the surrogate
Home inspection by a social worker
Financial background check
Multiple levels of interviews to ascertain psychological, social and mental health
The fertility center will then review the surrogate's medical records of their previous pregnancies followed by a full day of medical profiling including screening for sexually transmitted diseases (STD's) and common genetic disorders or diseases. The medical screening is usually done at the same time that the surrogate and the intended parent(s) meet in person.
Starting the journey
There is such joy and excitement in the intended parents as they participate in the development of their child with their surrogate—it's the happy anticipation of their family growing. Attending appointments can be facilitated with the help of new technology that allows intended parents to be virtually present for appointments and to talk regularly with their surrogate and to interact with that family.
We know that starting the conversation about the whole process can be the hardest part. If you're interested in learning more, we're here to help make every step of the way make sense and feel comfortable.