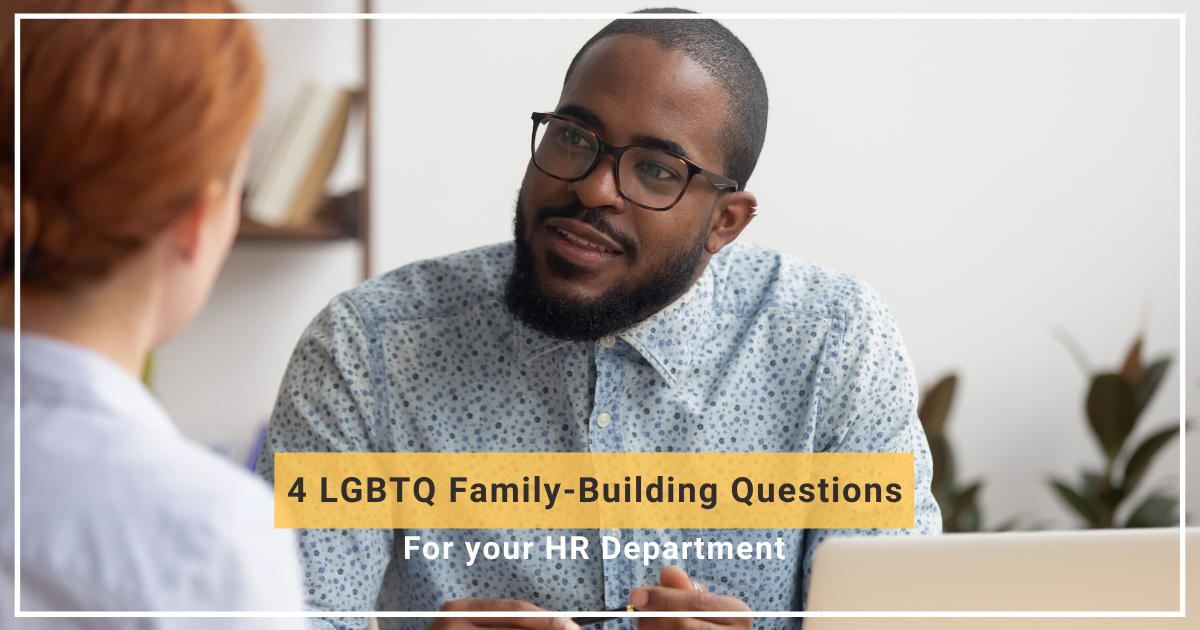 Earlier this month, Starbucks announced that it will offer expanded fertility coverage to all employees and boost reimbursement maximums. This is yet another step in the right direction when it comes to equal benefits AND fertility coverage for LGBTQ persons.
Still, many companies and their benefit-providers do not reimburse family-building services like IUI and surrogacy equally for LGBTQ singles and couples. While we wish every company would see the headlines and copy a page from Starbucks' playbook, you don't have to wait for that to happen. You can learn from the many employees at Starbucks who supported this change and work to advocate for similar policies and protections from your employer. There are various costs involved in biological family-building for the LGBTQ community, so it's best to get clear on which costs are covered, or might be eligible for reimbursement with your benefits package.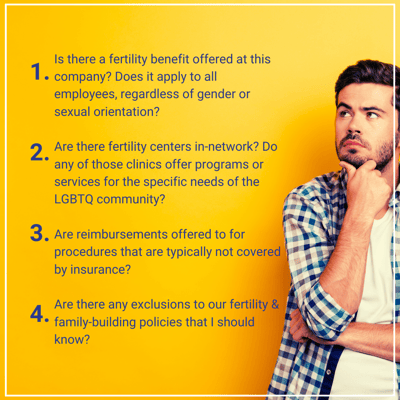 4 LGBTQ Family-Building Questions to send to HR
Is there a fertility benefit offered at this company? If the answer is yes, what treatments and testing are covered? Does this benefit apply to all employees equally, regardless of gender or sexual orientation?
Are there many in-network fertility clinics to choose from? If yes, do any of those clinics tailor programs or services to the specific needs of the LGBTQ community?
Are reimbursements offered to all employees for procedures that are typically not covered by insurance -- such as IUI or surrogacy?
Are there any exclusions to our fertility/family-building policies that I should be aware of?
We encourage you to be persistent with your employer, especially in regard to equal coverage for LGBTQ persons. However, in the event that your company does not offer a family-building benefit, check out our grant guide as well as this list of grants compiled by Family Equality. Additionally, if your primary policy is just not covering it, companies such as Progyny offer expanded coverage for LGBTQ singles and couples for pathways like surrogacy and adoption. This allows employers to offer those benefits that are not within the primary policy, and can be a great option to raise to your HR department or representative.
If you're already in-the-know about your fertility coverage, a great next step is to set up an initial consultation with a fertility specialist (also known as a reproductive endocrinologist). At Gay Parents To Be, as at many centers, you'll be connected with an insurance advocate after that talk - this person will be able to help you fully understand your benefits, and advise how to handle the costs of family building. Sign up for a consultation with Gay Parents To Be here.