Will I Have to Travel During My Surrogacy Journey?
January 28th, 2021 | 7 min. read
By Emma Lott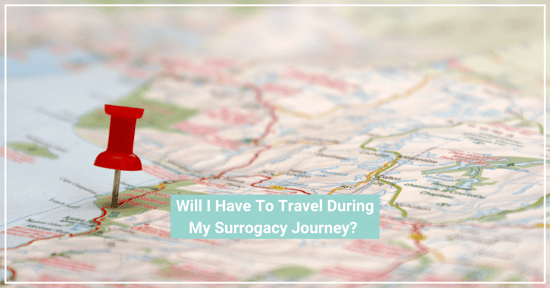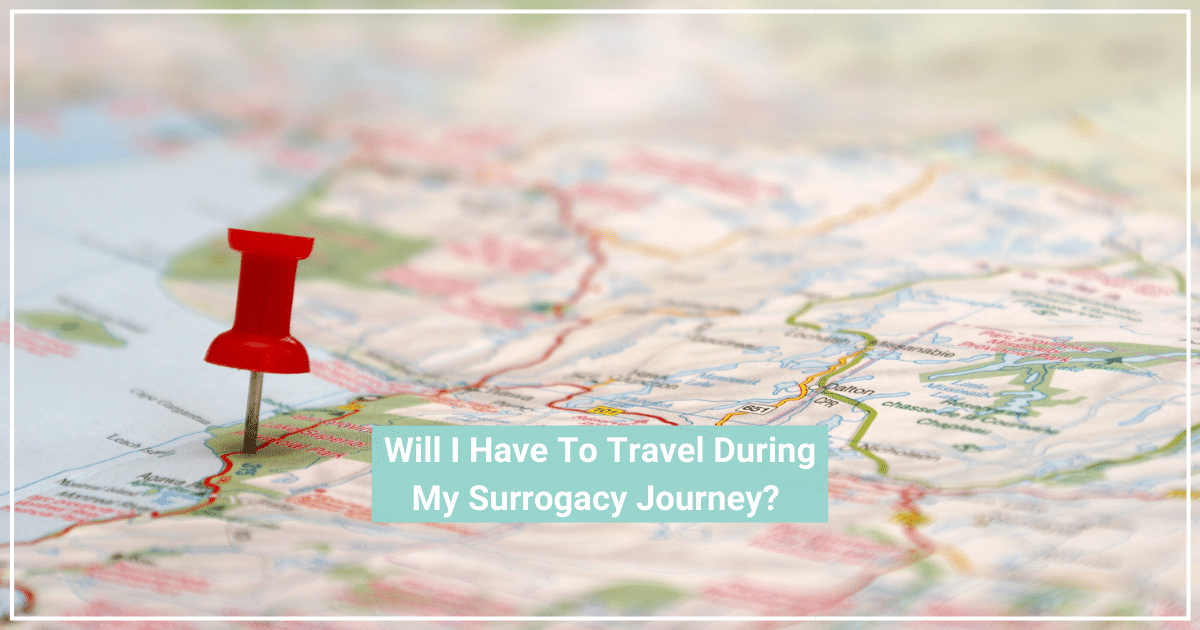 I've heard more than a few analogies for the surrogacy process since I started working with Gay Parents To Be. Family building through IVF and surrogacy - the path that many dads chose to complete their family - has been equated to a journey, a logistics equation, and a puzzle made of many pieces. To be sure, given that most surrogacy journeys for dads include:
At least one intended parent
A gestational carrier - and her family
A fertility specialist
Fertility nurses and admin staff
A reproductive attorney
A surrogacy agency
...it can seem like a lot to manage, and figuring out what is needed from you - the intended father - can be the last item on your mental "To Do" list. Thankfully, teams of professionals (like our staff here at Gay Parents To Be and RMA of Connecticut) have been helping parents navigate the surrogacy process for years. And, when it comes to the IVF and reproductive technology, over 8 million IVF babies have been born over the 40 years that IVF has been in the picture. IVF is safe, studied, and also happens to be an integral part of the surrogacy process for dads.
Even with a whole team supporting and rooting for you, many dads still have questions, like how long does this process take? Is it ok if I don't live in the United States? (The answer is yes). And (especially this year), how often will I have to travel during my surrogacy journey? In this blog we'll discuss how to get started with surrogacy from the comfort of your own home, the non-negotiable times that you will need to travel, and just how much the surrogacy process can be personalized to you.
---
Want the full scoop on surrogacy? Check out our complete guide - just for dads.
---
Managing Your Surrogacy Journey Online
While many fertility patients and physicians had to work to adjust to a "new normal" this year, intended parents going through surrogacy actually had a leg up on the competition. Surrogacy journeys are inherently spaced out - you may live in one state, while your clinic may be located in another, and your surrogate may even live halfway across the country. As a result, the doctors, nurses, coordinators, lawyers, and administrators at your clinic and surrogacy agency have years of experience putting the pieces of these puzzles together. In a "normal" year, most of the coordination of a surrogacy journey happens over phone, email, Zoom, and FaceTime.
This is what makes international surrogacy possible for parents living in other countries, and allows dads-to-be from all over the U.S. to choose their perfect provider match across the country. Once you've selected your fertility practice or provider, your journey can begin. Let's walk through the steps in a typical IVF and surrogacy cycle, highlighting the points at which travel is necessary, and those where an in-person meeting truly can enhance your experience.
---
Editor's Note:
Of course, given current COVID restrictions and travel guidelines, each clinic and agency is figuring out ways to keep you moving along your path to parenthood, while doing everything possible to keep you, your surrogate, your surrogate's family, and your future child safe. Please defer to your clinic or agency for safety guidelines.
---
Steps of IVF & Surrogacy
Family Building Consultation

Like any family building process, the first step for intended fathers is a chat with your fertility doctor. Initial appointments can be completed virtually - check out this list of tips for making the most of your conversation.

TRAVEL: Not required



Fertility Testing and Genetic Screening


After your consultation, there will be many next steps & takeaways (head to this article to get a downloadable guide - it's a great place to write all of your questions mid-consultation).

Two "to-dos" for dads typically include a semen analysis, and genetic screening. You can complete your semen analysis locally, and genetic screening may be completed via an at-home saliva kit or local bloodwork (check with your clinic for their recommendations).

TRAVEL: Not required


Sperm Cryopreservation
In order to grow embryos in the laboratory, your fertility clinic will need you to travel to their offices and give a sample to cryopreserve (or freeze). This appointment can take place at a convenient time for you, as sperm can be safely frozen for months - or even years - before thaw. Here at RMA of Connecticut, we will often make the most of this "in-office day", and schedule additional appointments for you to meet your care team in person.

TRAVEL: Required


Choosing an Egg Donor & Creating Embryos
After your sperm sample is safely in your fertility clinic's laboratory, the next steps continue on with the help of your clinical team. You will receive regular phone, email, and perhaps even video status updates, depending on your clinic's policy - but there is no need for you to travel to the office again.

TRAVEL: Not required


Meeting with Your Surrogate
Your surrogacy agency and fertility clinic will work together to prescreen any surrogate candidates before setting up a meeting. Often, surrogates will meet their intended parents (that's you) first via FaceTime, and then perhaps in person at the clinic while she completes some additional screening.

If you are wondering if your surrogate will need to travel - the answer is, at a certain point, yes. Your surrogate will need to be at your fertility clinic in person for her embryo transfer, and for medical screening at least once before your embryo transfer date. Sometimes (especially given current travel restrictions) the IVF clinic will allow for a surrogate's medical screening to be completed locally, but this is dependent on her location, the proximity of a reputable clinic, and your own IVF clinic's procedures.

Of course, surrogacy journeys are personalized - depending how far you live from your clinic and your travel availability, your own attendance at these appointments may vary.

TRAVEL: Not always required - depends on your clinic!



Embryo Transfer


Your embryo transfer (when your fertility provider inserts the embryo into the uterus of your gestational carrier) is an emotional moment, one that many dads hope to be in the room for.

Unfortunately, due to COVID-19, many offices are not currently allowing any support persons to join patients during a procedure. In the meantime, we're doing our best to bring dads-to-be into the room virtually so they can witness this magical moment. Check out the two international dads, below, who were able to FaceTime in to watch their embryo transfer.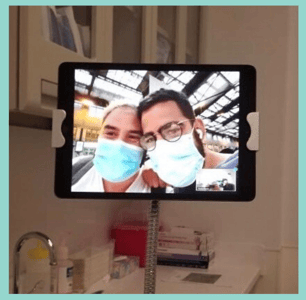 TRAVEL: Not required, but a magical experience if possible (safely).



Pregnancy & Delivery
Once your surrogate has a positive pregnancy test and is discharged to her local OB-GYN for supervision, it's up to you to maintain your relationship with frequent texting, phone, and video calls. Many dads set up weekly times to connect with their gestational carrier, to hear updates and see how she and baby are doing. Luckily, much of this communication can be done virtually - but if it's safe to travel, here are a few suggestions of ways to make the most of those last nine months:
Visit your surrogate's hometown for an OB visit before delivery. Who doesn't love seeing their baby on ultrasound!
Arrive in advance before your "due date"

This is a once-in-a-lifetime opportunity to spend some time with your gestational carrier, and get to know her family, before your baby arrives. Once your child is born, there will be a whirlwind of to-dos and you will quite literally have your hands full, so take advantage of this magical time. For dads who live internationally, who have perhaps only gotten to meet their gestational carrier over Zoom or FaceTime, this time spent together can be amazing.

TRAVEL: Required, but worth it. Don't forget to bring the baby carrier!
My last piece of advice for expecting dads is to make a plan, but try to remain flexible. While the logistics of surrogacy can seem overwhelming at the start, everyone involved has the same goal - to help you bring home your baby, healthy and safe.
---
For more surrogacy tips from two dads navigating the process, check out this article featuring Bret & Stephen:
---
As the Brand Specialist, Emma is the marketing lead for Gay Parents To Be, helping to build awareness of the brand not only as a direct path to parenthood, but also as a general resource for fertility information in the LGBTQ community. She loves the chance to attend conferences on LGBTQ health and family building, and meet prospective patients.