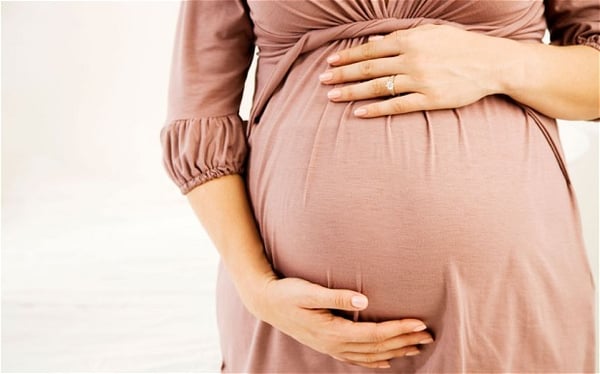 Surrogacy is intimidating. As much as people long to hold a baby, to raise a child, to start a family, sometimes the process is simply overwhelming. For gay couples, there are so many factors (e.g., surrogacy agency, egg donor, fertility practice, lawyer), sometimes it is even hard to know where to start.
One of the most common things I hear is "I don't know what I don't know."
In other words, even identifying the questions to ask is challenging.
By the time a patient makes an appointment for a consultation with me at Reproductive Medicine Associates of Connecticut (RMA of CT), they typically have started researching surrogacy on their own by reading articles online, attending surrogacy conferences, or talking to friends. Below are the top six most common questions that patients ask.
Top Questions About Egg Donors, Surrogates & Cost
1. Should I try to find a surrogate first? Or find the egg donor?
Intended parents can simultaneously search for an egg donor and surrogate. Typically it takes less time to find an egg donor and create embryos. Embryos created prior to finding a surrogate can be cryopreserved through an advanced technology called vitrification.
The cryopreserved embryos are stored until a surrogate is chosen and screened. The best embryo will then be thawed for transfer into the carrier. If the surrogate is found first, the intended parents may need to pay to keep her on hold while a donor is chosen and embryos are created.
2. What is the typical timeline when working with a surrogate?
Every experience with a surrogate is unique, including the timeline. Gay couples need to select a donor for the eggs and a surrogate. Finding an egg donor typically takes 4 – 6 months, depending on the donor source (e.g., donor egg agency, known donor).
Finding a surrogate typically takes 6 – 12 months, and includes interviewing the woman, her spouse or partner, medical screening, psychological screening and agreeing on a contract.
3. What surrogacy legal considerations do I need to take?
There are many important legal issues associated with the use of a surrogate or gestational carrier, and the laws governing these relationships can differ from state to state. As a result, it is very important to work with a knowledgeable attorney when choosing this option. Your attorney will draft contracts, provide legal counsel and coordinate the termination of parental rights for the surrogate or the gestational carrier and egg donor.
Egg donors should also make sure that they understand and address any legal issues associated with their services. Gay Parents To Be, (through Reproductive Medicine Associates of Connecticut) is able to refer patients to experienced attorneys and legal practices that specialize in third party reproduction.

4. How are egg donors and surrogates screened?
Reputable fertility practices follow the guidelines from the American Society of Reproductive Medicine (ASRM) with oversight from the American Food and Drug Administration (FDA).
For the egg donor, the process starts when a young woman connects with a clinic or agency that provides egg donation services. During the initial screening, the donor completes a thorough questionnaire categorizing her family history, personal medical history, and some of their personal achievements and lifestyle choices. She will also likely answer why she would like to be an egg donor.
Once this is complete and the clinic is comfortable with the answers in regards to her medical, family, and social history, the potential egg donor is invited to the clinic for screening. She is then screened for infectious diseases, genetic conditions, and gynecologic health. In addition she completes psychological screening by a mental health professional to assess whether this is a good choice for the young woman and to rule out any mental health issues.
Assuming the medical, genetic, and mental health screenings are in order, the donor is considered part of the donor egg recipient pool. The donor is then available for matching with intended parents, who may choose an egg donor in part by characteristics such as ethnicity, education and physical attributes.
Surrogates go through a similar process that reviews her physical and mental health; she is screened for gynecologic health related to her uterus, infectious diseases, and psychological counseling is completed in order to make sure she understands the process and the implications of her decision. Background checks and home studies may also be a requirement/recommendation once you are close to signing with your carrier.
5. What is the cost of working with a surrogate?
The costs associated of working with a surrogate includes many variables: agency fees for finding a surrogate; legal fees for creating the contract; medical costs for IVF treatment, which vary depending on the surrogate's insurance; travel to be with the surrogate for medical appointments and the birth. At RMA of CT, we assign a financial advisor to help you figure out what the surrogacy costs depending on each person or couple's unique situation.
6. Why should I use an agency rather than find a surrogate on my own?
Many patients ask about looking for a surrogate on their own in an effort to trim costs. I highly recommend utilizing an agency as they are specialized in finding suitable carriers and streamlining the rigorous screening process. Agencies vet their candidates with thorough initial screenings that weed out all but a fraction (about 10 percent) of the women who apply. Beyond this, agencies have experience finding a personality match with the intended parents. RMA of CT only recommends well-established, reputable surrogacy agencies we've successfully partnered with.
Beyond these six questions, I want you to know that all the hard work will pay off. At times, surrogacy can seem to have too many obstacles, to be too complicated, to require too much. But every hurdle is surmountable. And when an intended parent becomes an actual parent and they take home a baby, there is no greater joy.