Katie & Becky | An IVF Story
May 26th, 2021 | 5 min. read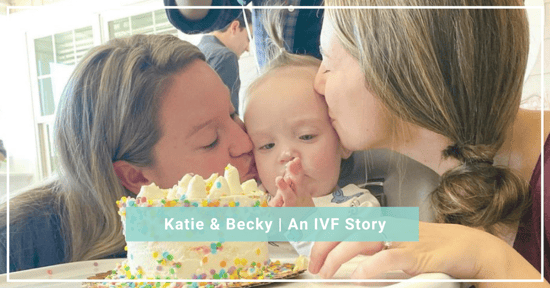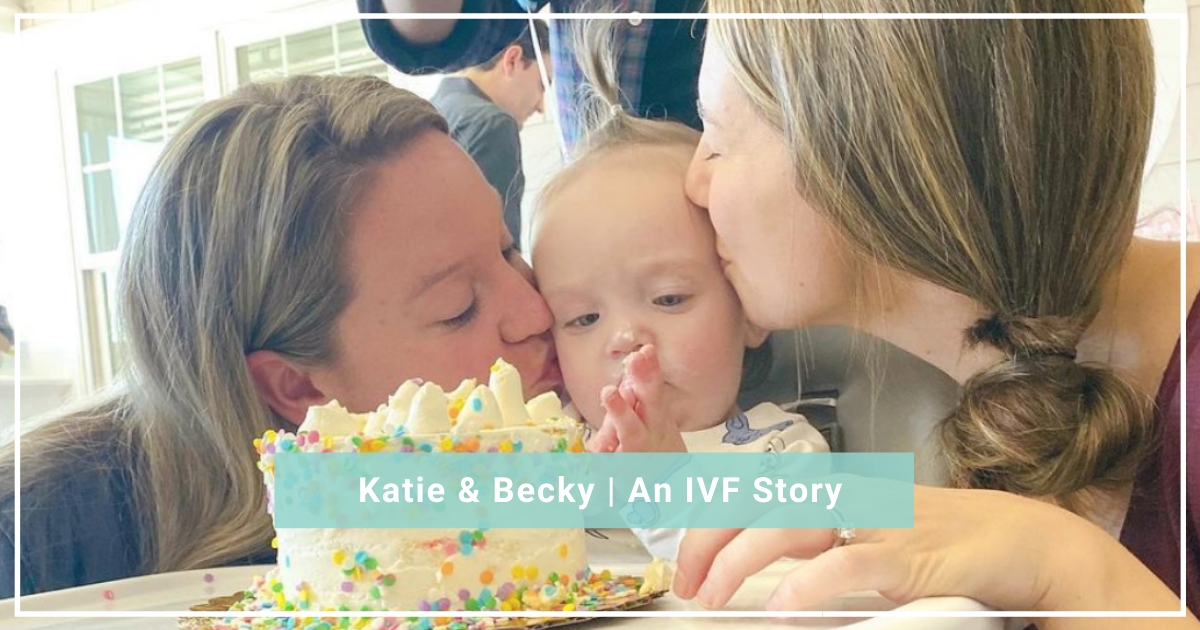 There's nothing more rewarding for us here at Gay Parents To Be than being able to stay in touch with the families we help create. Watching babies grow up, seeing new additions join a family, and remembering how far each patient has come...well, it makes us just a little bit emotional (in a good way, of course).
Katie and Becky are a perfect example of one such family! From the beginning of their fertility journey, they were all in - and open to sharing and celebrating along the way. We're so grateful to them for having the courage to tell their story, including all the ups and downs along the way. They recently joined us to chat in-depth about their experience on our first Fertility U webinar, which you can now watch on-demand here.
Meet Katie and Becky
High school sweethearts who got married in 2014, Katie and Becky decided they wanted a few years to themselves to enjoy married life (and get a puppy!) before they started the process of building their family. Once they were ready to start their journey to becoming parents, they worked hard to gather the information they needed, and began to get excited as they envisioned what their future family might look like.
After deciding to have biological children, they know their first step would be choosing a fertility clinic. But it can often be hard for many LGBTQ+ parents-to-be to find a practice that fully welcomes them with open arms, and has the resources needed to offer well-rounded support throughout the process. Read on to hear their take on picking the best fertility care!
Finding an LGBTQ+ Inclusive Fertility Clinic
When Katie and Becky decided they were ready to start a family together, they weren't sure where to start or what the actual road ahead would look like for them. As an LGBTQ+ couple, they wanted to find a fertility practice that felt truly welcoming and inclusive, in addition to providing excellent care.
As Katie says, "what really drew us to RMA of Connecticut was Gay Parents To Be." Knowing that Gay Parents To Be existed reassured them that they'd be in a place that would understand their needs as two moms-to-be. It can feel disheartening and difficult to go to a practice where you don't feel free to be your authentic self, so Katie and Becky both wanted to be sure they'd feel comfortable and accepted at the fertility clinic they chose.
After exploring their options, they decided to move forward with fertility treatment at RMA of Connecticut. They admit they "didn't really didn't know much about the process, other than that Katie was going to carry the pregnancy," and they would need to choose a donor. Thankfully, with guidance and support from their medical team, they were able to map out each step together and take things one day at a time.

A Long Journey to Baby #1
Katie and Becky had very different experiences leading up to their two successful pregnancies. With their first baby, they tried six rounds of IUI in the hopes of getting that positive pregnancy test. After IUI didn't work for them, they moved on to IVF. Learn more about the difference between IUI and IVF here.
It took two IVF cycles to hear the words, "You're pregnant!" but they were elated to find out their second embryo transfer had been successful. After Katie became pregnant, they told themselves they weren't going to find out the sex of their baby until birth...but after getting her blood test back early on in pregnancy, Katie caved and decided to sneak a peek!
That baby girl would become their daughter, Gemma.
Baby #2 Was a Different Story
After becoming first-time parents to Gemma, Katie and Becky knew they'd eventually want to add another member to their family. When they felt ready for another baby, they assumed it would take a few cycles to get pregnant, but Baby #2 (Rory) had other plans!
They decided to do a frozen embryo transfer and as Katie admits, "were as surprised as we could possibly be" to get pregnant on the first try. Rory joined their family nine months later, and they are happily enjoying their busy life as moms to two little ones.
Gemma is now 2 1/2 years old, and Rory is 6 months old. Katie says they're very content with their family of four, but not ruling out having more kids in the future!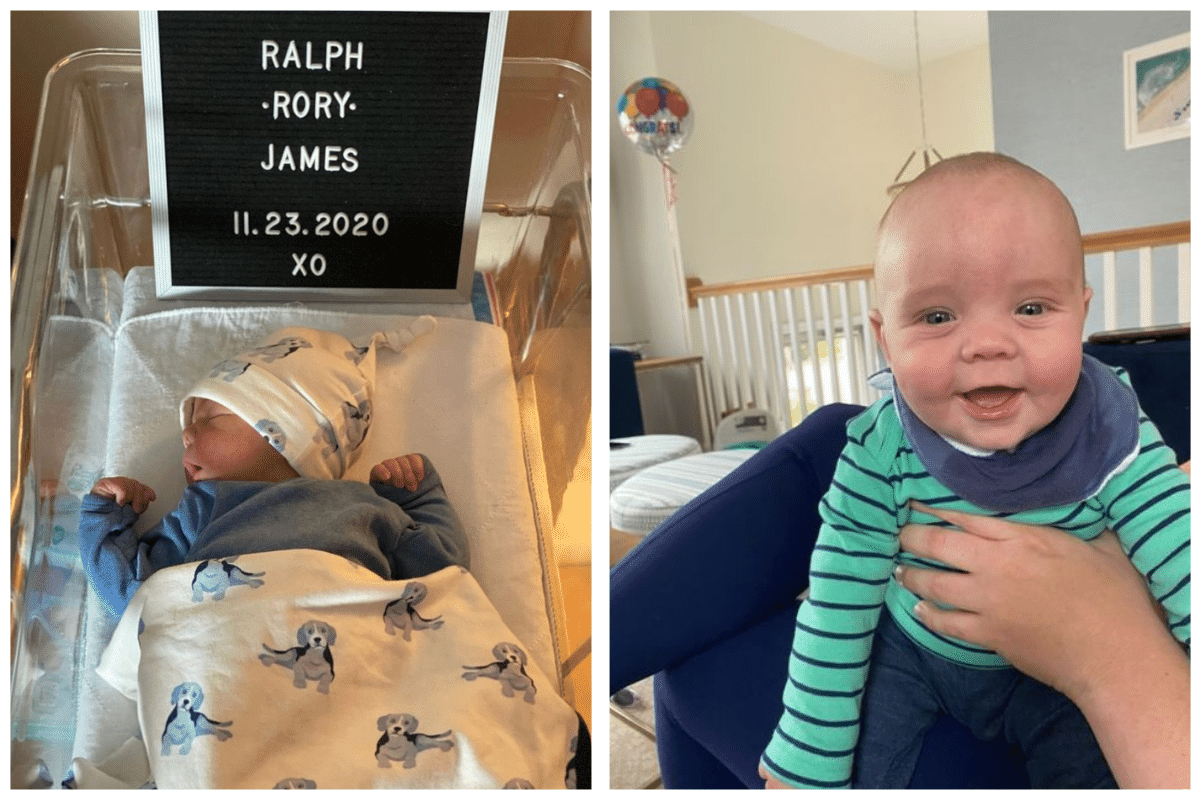 The Highs & Lows of Fertility Treatment
Like many others going through fertility treatment, Katie and Becky experienced the wide range of emotions that come along with trying to conceive: excitement, anxiety, hope, disappointment, and everything in between. One of the high points of their journey was meeting and working with their team at RMA of Connecticut and Gay Parents To Be.
As Katie acknowledges, fertility treatment "can be very stressful for both your health and your finances," and having a great team on your side to support you throughout the process makes all the difference.
---
Pssst...want to learn more about IVF coverage for LGBTQ+ families or IVF grants and resources? We've got you covered!
---
Some of the lowest points were the tough phone calls Katie and Becky would receive from their nurses, letting them know another cycle had failed and that they weren't pregnant. Despite those heartbreaking lows, they felt confident they would eventually succeed, and always focused on taking the next step forward.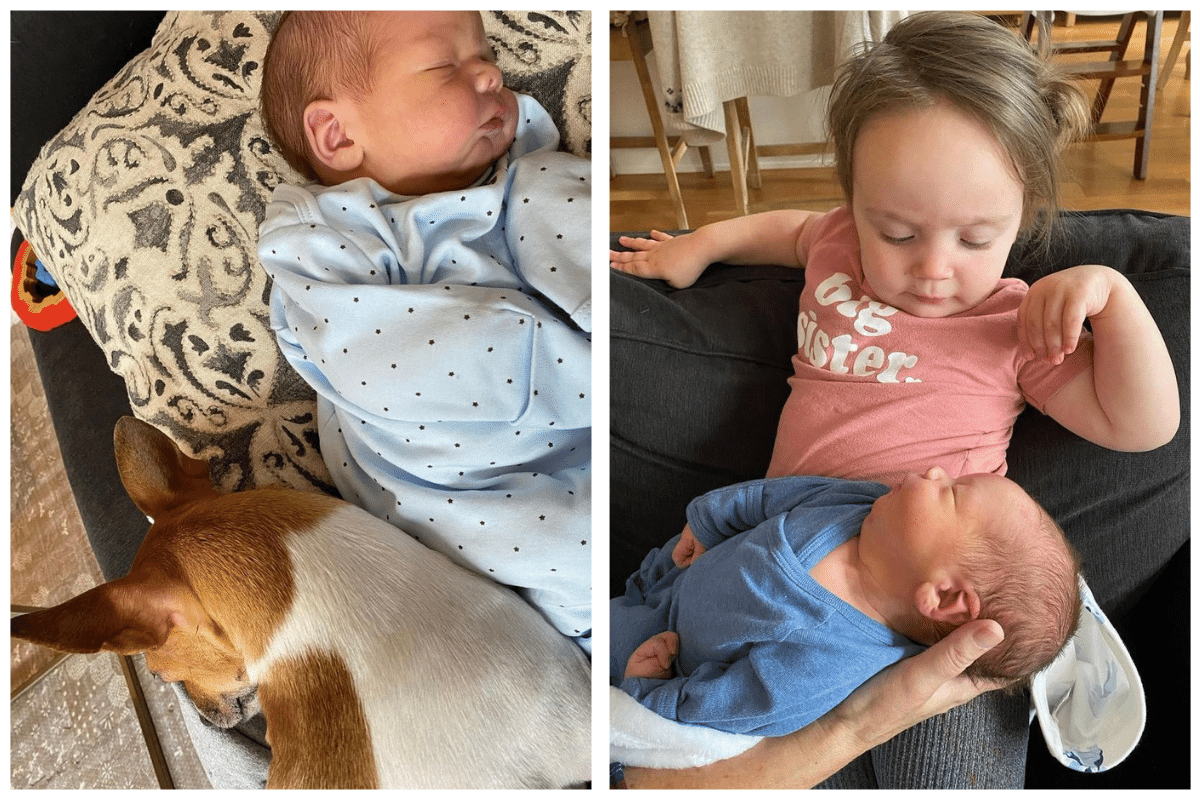 Advice to Other LGBTQ+ Parents-to-Be
"It's okay to not know" everything before you begin the process, says Katie. "We hear from a lot of people that 'they don't know where to start,' and the wonderful thing is that RMA of Connecticut and Gay Parents To Be is that starting point!" They also personally love helping other LGBTQ+ parents-to-be find their footing and path forward.
Finding your people is so important, no matter what your personal path to family might look like. Whether you plan to pursue IUI, IVF, surrogacy, adoption, or another way, we are here to help educate and empower you, as well as connect you with others on similar journeys. Check out our virtual events here, which are open to all.
---
Watch our latest Fertility U webinar On Demand to hear more from
Katie & Becky!
---
Sierra Dehmler is the Content Marketing Manager for Gay Parents To Be and its partner clinic, Illume Fertility. She is also a fertility patient herself. Combining empathy gained on her personal journey with her professional experience in marketing and content creation, she aims to empower and support other hopeful parents by providing family-building resources that educate, inspire and encourage.