How to Find the Best Fertility Practice for Same-Sex Couples
January 14th, 2020 | 6 min. read
By Emma Lott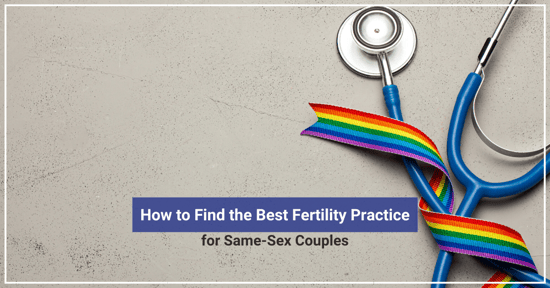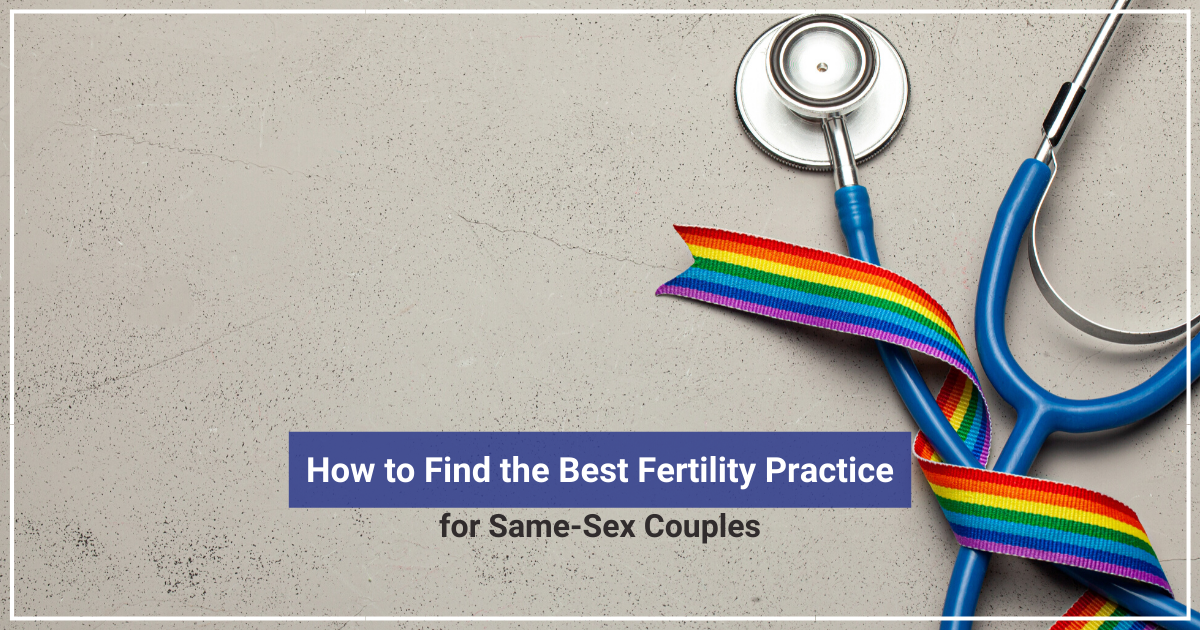 Looking for an LGBTQ-friendly doctor can feel like a daunting part of the gay family-building process. Between choosing a path to parenthood, your egg/sperm donor choice, and any additional agency that you may need, we know that the choices involved in LGBTQ family building can seem overwhelming.
Luckily, we have reached a point at which same-sex partnerships and families are supported and protected, and LGBTQ individuals, couples, and their rights are accepted and integrated into the fabric of our society. The resources available for LGBTQ parents to be, as well as mainstream media geared towards LGBTQ families like podcasts and even children's books, keep evolving to fit the needs of our expanding community.
However, healthcare equality is one area where we continue to need improvement. According to Lambda Legal's landmark survey When Health Care Isn't Caring, members of the LGBTQ community report disappointing feedback regarding their history with medical providers.
Practice Inclusivity for LGBTQ Patients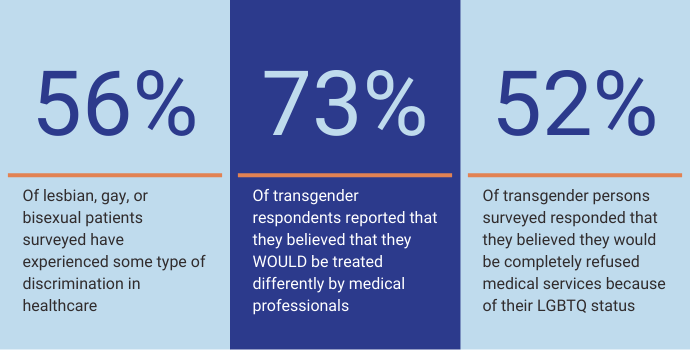 Of patients surveyed, 56% of LGB (lesbian, gay, or bisexual) patients surveyed had experienced some kind of healthcare discrimination. 73% of trans respondents reported that they believed they would be treated differently by medical professionals because of their LGBTQ status. And 52% of trans persons surveyed believed that they would be completely denied medical services because of their LGBTQ status.
Here at Gay Parents To Be, we are lucky to work in partnership with Illume Fertility to help build families for local and international parents, but we understand that your choice of a doctor and a clinic is a personal one. You want to be treated with respect, sensitivity, and knowledge about your specific needs, particularly when it comes to the intricacies of family building.
Finding the right fertility practice takes self-education as well as knowing where to look and the right questions to ask. We've compiled a list of these criteria so you can feel informed when choosing the right fertility practice for your family building journey.
Factors to Consider for LGBTQ Parents
Fertility treatment and family building (for anyone) is a process with its own anxieties and worries, and it's the responsibility of your clinic to make you feel comfortable, welcome, and open to ask any questions that you may have along the way. Asking questions before you even make an appointment is one way to determine practice inclusivity.
A great way to test the waters is to call the new patient line or information line to ask a few questions. One easy one is, "do you have experience working with LGBTQ patients?" Some other things to look out for that may indicate a practice is dedicated to providing an LGBTQ-friendly environment are:
Inclusive patient entry forms

Staff training to use words like "partner" rather than "husband" or "wife" with all new patients

Inclusive bathroom signage

Open website, flyer, and brochure language
These nuances are important for any patient who identifies as LGBTQ, but particularly for trans parents to be. Knowing that a practice and provider have experience treating other transgender patients can make a big difference. Rather than feeling like an outlier, an inclusive practice should allow you to feel like any other patient.
These two moms who built their beautiful family with the help of Gay Parents To Be even mentioned that the welcoming attitude of front desk staff put them at ease from the beginning. While these seem like small things, they contribute to your overall family building experience and comfort level.
Trust Your Instincts
Despite the fact that we live in a (relatively) LGBTQ-friendly society, the sad reality is that not all couples have positive experiences with family building. Whether it's the way that you're addressed at the front desk or someone confusing your same-sex partner for your "friend," first impressions and experiences matter. Unfortunately, as in the case of this NY Times Parenting writer, snafus like this are not unfamiliar to LGBTQ singles and couples trying to accomplish what many of their heterosexual friends are doing with far fewer barriers — building a family.
Keep in mind, just because one provider has a great online reputation for treating LGBTQ patients, doesn't mean that they may be the right doctor for you. Small things like the attitude of the front desk staff, inclusive signage, and even the waiting room environment can make a big difference for your overall experience. If you're not feeling comfortable after a phone interaction or even an in-person consultation, feel free to search for a practice where you do feel at ease.
Searching for an LGBTQ-Friendly Doctor
Luckily, between the world wide web and word of mouth, there are plenty of resources for LGBTQ people searching for family and fertility providers.
One such resource is the Healthcare Equality Index, or HEI. It's a report developed by the Human Rights Campaign to meet the need for equitable, sensitive, welcoming, and knowledgeable healthcare. It first appeared on the scene in 2007 as a list of general guidelines for ways of working in healthcare when it came to treating LGBTQ patients. It has now expanded to hundreds of participating institutions who are given the chance to participate in trainings and be evaluated for areas of improvement. The HRC also conducts research at almost 1,000 non-participating hospitals to keep their finger on the pulse of healthcare equality.
The report ranks practices based on a comprehensive survey of all their policies and how they address all patients and staff, especially LGBTQ persons. The HEI also includes some sobering statistics about healthcare discrimination (like the ones listed at the beginning of this article) that show why members of the LGBTQ community can truly benefit from this information.
Gay Parents To Be in partnership with Illume Fertility has participated in this evaluation for the past three years in a row, and we're proud to have earned a special designation that means that we go above and beyond when it comes to LGBTQ equality in and at our practice. Participating in the HEI allows us to learn, grow, and better ourselves as a practice.
In addition to being a tool for healthcare providers, it is also a wonderful tool for LGBTQ patients to find facilities that provide equitable care, broken down by location and type of facility - so you can search for "fertility" or "reproductive medicine" specifically. The HEI is available online and as a downloadable document, so you can even reference it on the go.
Other factors that might affect your choice of a fertility clinic as an LGBTQ individual or couple may be laboratory success or individual doctor ratings and reviews. Rankings such as Castle Connolly "Top Doctor" awards designate medical excellence, and are determined by peer physicians. While these factors don't correlate specifically to LGBTQ inclusivity, it is important to take a holistic view of any fertility practice including clinical excellence, integrity, compassion, and a team mentality.
You've Found Your Fertility Doctor, Now What? Next Steps for Family Building
Finding the best fertility clinic for your LGBTQ needs can seem overwhelming, but at the end of the day, it isn't that different from finding any other specialist. You need to trust your provider and their staff with your care, and that of your future child.
If you're interested in learning more about what your first steps would be at your chosen clinic, read this next article about getting started and LGBTQ fertility testing for both moms and dads to be.
---
---
As the Brand Specialist, Emma is the marketing lead for Gay Parents To Be, helping to build awareness of the brand not only as a direct path to parenthood, but also as a general resource for fertility information in the LGBTQ community. She loves the chance to attend conferences on LGBTQ health and family building, and meet prospective patients.