What are the Best LGBTQ Books for Kids?
September 6th, 2019 | 5 min. read
By Emma Lott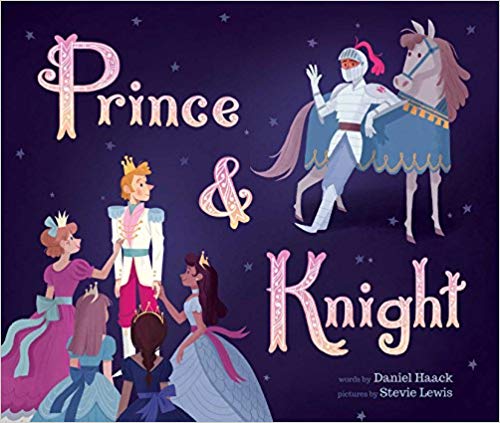 Our list of the best inclusive children's books to read with, and to, your little ones. These books have LGBTQ characters, and can help you explore together themes like pride, gender nonconformity, and same-sex marriage – alongside reassuring constants like love, family, and fairy tales.
In honor of National Read a Book Day, we pulled together a list of our favorite LGBTQ books for young children. Happy reading! ❤️📖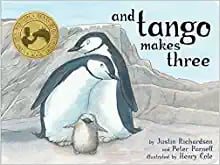 1. And Tango Makes Three | Justin Richardson & Peter Parnell
This story of two male penguins based at the Central Park Zoo who adopt an egg to hatch (reminding us of the recently-famous Berlin Zoo penguins!) will remind kids of the true meaning of family, regardless of situation.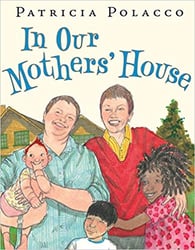 2. In Our Mothers' House | Patricia Polacco
This story is a beautiful model of inclusiveness – telling the tale of a two-mom family from the viewpoint of one of their adopted daughters. It reinforces the idea that a family is a family, even if it's not a "traditional one", and is a heartwarming gem for you & your child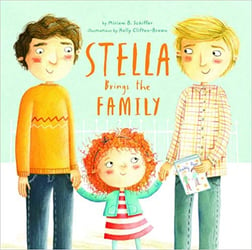 3. Stella Brings the Family | Miriam B. Schiffer
When Stella's class throws a Mother's Day celebration, she worries about what to do. Her two dads are loving and supporting, and help her with her homework and tuck her in at night every night, but she just doesn't have a mom to bring to school with her! Read with your little one to discover Stella's solution.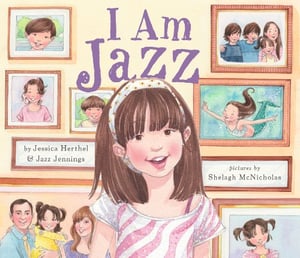 4. I am Jazz | Jessica Herthel &Jazz Jennings
Based on Jazz Jennings' real-life experience as a transgender child, kids and parents alike will appreciate this book's honesty and clarity. In the words of Laverne Cox, "This is an essential tool for parents and teachers to share with children whether those kids identify as trans or not. I wish I had had a book like this when I was a kid struggling with gender identity questions. I found it deeply moving in its simplicity and honesty."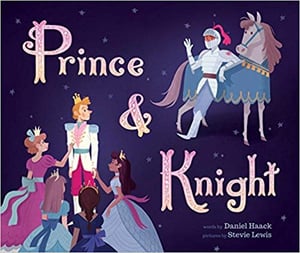 5. Prince & Knight | Daniel Haack
Every bookshelf deserves a good fairy tale – and this LGBTQ-inclusive tale will delight both you and your child. This modern fairy tale includes important key elements like royalty, a quest, a monster, and –of course—true love.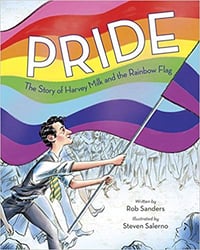 6. Pride : The Story of Harvey Milk & the Rainbow Flag |Rob Sanders
For slightly older readers, this book explains how the rainbow flag became a symbol of hope for the LGBTQ community. You can read this book for the illustrations and clear story alone, or use it to start a discussion about pride, hope, and equality with your little one.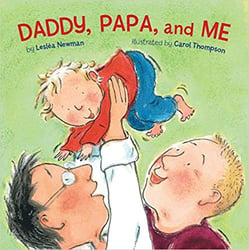 7. Daddy, Papa & Me / Mommy, Mama & Me | Leslea Newman
This book is a great gift for expecting same-sex moms or dads to be! The adorable illustrations match the sweetness of the story, emphasizing the bond between parents and their children, in all family configurations.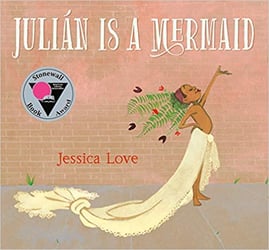 8. Julian is a Mermaid |Jessica Love
After seeing women dressed up as mermaids one subway ride home, Julian lets his abuela know that he wants to dress up, too! You and your little one will both love this story for it's exploration of (and happy departure from) gender norms, individuality, and love above all.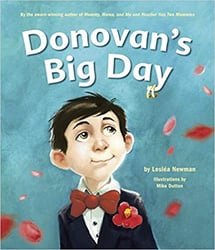 9. Donovan's Big Day | Leslea Newman
Children and grownups alike get excited about weddings – and Donovan is no exception! Discover what makes this day special for the important people in this little boy's life alongside your child, and be reminded what it means to celebrate love.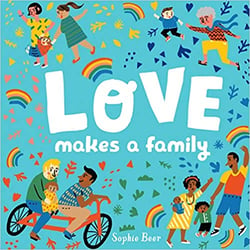 10. Love Makes A Family | Sophie Beer
Bring it back to basics with this bright and beautiful book that explores the ideas of love and family. It shows that the most important thing that makes a family isn't the way its built, or how many mommies or daddies it has, but the love that holds it together.
Reading stories with, and to, your child can help them learn about the LGBTQ community, and answer questions that they may have - regardless of what your own family looks like ❤️
Read more here to learn some of the common terms associated with LGBTQ family building!
As the Brand Specialist, Emma is the marketing lead for Gay Parents To Be, helping to build awareness of the brand not only as a direct path to parenthood, but also as a general resource for fertility information in the LGBTQ community. She loves the chance to attend conferences on LGBTQ health and family building, and meet prospective patients.