Becoming a Mom : Biological Parenthood for LGBTQ Single Women & Couples
May 28th, 2019 | 10 min. read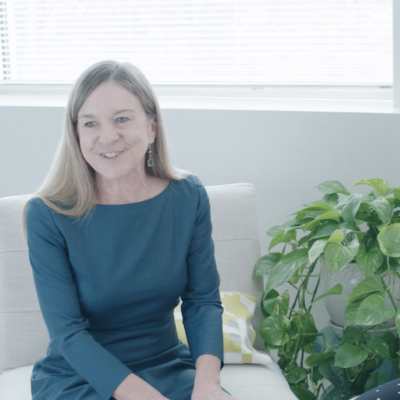 How do you pick a sperm donor? Whats the difference between IUI and IVF for moms? In our latest Facebook live, Dr. Cynthia Murdock sat with us to discuss paths to parenthood for LGBTQ moms to be. Click above to watch the video, or read on for a transcription of our chat.
Emma Lott:
Thanks for joining us for our Facebook Live today, which is called, "Becoming a Mom: The LGBTQ Way". My name is Emma and I'm the patient engagement specialist for all of our gay parents to be here, and so I work with our moms to be every day. Here at RMA of Connecticut, in partnership with Gay Parents To Be, we know that there are many pieces of the puzzle to the biological family building journey. Today our Facebook Live is going to cover some general questions that I hear moms-to-be ask basically every day. We've asked Dr. Cynthia Murdock to join us to help answer some of these questions and really just help us get started. To all of you joining us today, feel free to ask any questions in the comments. As we move along, we'll look at the questions and answer them all at the end. So stick around!
Dr. Murdock, thank you for joining us today. So most of our chat today is going to focus on cisgender lesbian, bisexual, queer single women and couples, or women having babies. So for these couples where two women are coming in, or a single woman is coming in for their consultation, what's typically the first thing that you talk about, or the first question you ask?
Dr. Murdock:
So the first thing that I always ask is, who's going to carry the baby? If I have a couple coming in, most of the time they have a plan already in place, who's going to carry the baby first, and then maybe the other member of the couple is going to carry the second baby. Or sometimes only one member of the couple is going to be pregnant. So I think that's a really important place to start. I would say most of the patients I see already know, they come in and they tell me exactly, they've got a plan in place already.
Emma Lott:
The last time you were talking you said that women are planners, so they've already talked about it and they know.
Dr. Murdock:
Exactly, yep, exactly.
Emma Lott:
So as we dive into the different paths to biological motherhood, what are some things that you've seen here at the practice, say, for single women?
Dr. Murdock:
Well, for single women it's pretty straightforward. Most of the time they're going to be using a sperm donor. The type of treatment is really dependent on the medical evaluation.
If we have two women who are coming in, there's lots of options. Sometimes only one woman is interested in being pregnant, so in that situation maybe she would get pregnant using a sperm donor, through IUI (intrauterine insemination) something simple. And then her partner doesn't necessarily want to be pregnant, but she wants to have a biological child. So in that situation we might do what's called reciprocal IVF the second time around, and use that partner's eggs to produce an embryo, then it would grow in the other partner's uterus. So that's a really nice way that they can both have a biological connection, and everyone can be happy and comfortable with what's going on.
Emma Lott:
That sounds like it's really special.
Dr. Murdock:
It is, it's very cool. And there's also times when both want to carry a child. So they'll decide who's going to have the baby first, who's going to be the first mother, who's going to be the second mother. They'll use the same sperm donor, so the children have a biological connection.
Emma Lott:
There's so many options. Are there times when maybe a couple does one cycle, but only one mom participates, say, cycling with just one woman's genetics?
Dr. Murdock:
Absolutely. We definitely have that as well. Sometimes they want to have two children, but one partner is fine with not having their genetics involved, and so we'll just do IUIs a couple of times around, for a couple of children with one member of that couple.
Emma Lott:
So everyone's journey is really personalized to them. How does that play into their medical treatment?
Dr. Murdock:
So I always say [to these LGBTQ+ couples] "You're not infertile." But we do do an evaluation to check fertility, because it's really important to know going into it if there are any issues, if it is maybe going to be difficult to get pregnant. Because, listen, using a donor sperm is expensive, and we want to make sure we're really doing the right treatment for you.
Emma Lott:
I love that we're taking that into consideration, giving the moms that information to move forward. Let's actually talk about the Y chromosome for a minute. What goes into the process of finding a sperm donor?
Dr. Murdock:
You know, there's an anonymous v. a known donor. We'll talk about first using the anonymous donor, because that ends up being the most common way that this works. Really, the process of sperm donation is regulated by the FDA the same way that blood and organ donation are regulated, so it's very highly regulated.
Donors have to have infectious disease screening, they have genetic screening, a medical history, and really all that is available when you're going on to a sperm bank website. There's lots and lots of sperm banks out there. We have a small curated list of a few of the better programs, because you really do get what you pay for, so to speak. There are sperm banks that are definitely better than others, and those are going to have better quality, better screened donors.
Within the category of anonymous donors there's also the option of what's called open door donation (there's different names for it) where when the child turns 18 they're able to contact the sperm donor. They can contact the sperm bank and be given information, and their sperm donor has agreed to speak with or email with any children that were conceived with his sperm.
Now, even in the situation where it's anonymous, it probably really isn't anonymous, and I always counsel patients that. Because even now as you've probably seen in the media, children that were conceived with sperm donors through different genetic websites are able to find members of their biologic family. So we always do caution that it's probably truly not anonymous.
Emma Lott:
The "Ancestry.com" and the "23andMe"s of the world.
Dr. Murdock:
Yeah, exactly.
Emma Lott:
So it's important to use a trusted sperm source. That's the main takeaway. What about moms-to-be who want to use a known donor, a family friend, a family member who's not related to the mom who's going to be contributing her genetics? What would you say to those moms?
Dr. Murdock:
So we definitely do that here. We have a very well set up program for doing that. It is a little more difficult. I think sometimes couples come in and think maybe that's easier than using an anonymous donor from a sperm bank. But even a known donor has to have the same type of screening that an anonymous donor would. They have to have infectious disease screening, medical screening. They actually have to come in and become a patient of the practice, and meet with one of our social workers. The sperm donor would meet with the social worker, and the couple using his sperm would meet, and they'd all meet together, because it's really important to establish, even before the pregnancy, how this is going to be handled with the child, and how much contact the donor's going to have with the child. And we also have to have legal agreements in place on both sides as well. That's really for the protection of any children that would be born.
Emma Lott:
So it's not as cut and dry as I think sometimes you see in the movies.
Dr. Murdock:
It's not. But we definitely have all the resources in place for anyone who wants to do that. It's not uncommon, and we have all the referral sources in place to help couples that may choose to use that option.
Emma Lott:
That's great to know. So when these moms are looking at either profiles, or they're thinking about choosing a sperm donor, what's some information that they should be thinking about?
Dr. Murdock:
Well, obviously important is the medical background. Most of them are very highly screened. If there's donors who have concerning things in their medical history, they're probably not even going to be offered up.
Now most donors are having comprehensive genetic screening done as well for a panel of recessive mutations. So we recommend couples that are using a sperm donor have that type of screening as well. Height, weight, eye color, hair color, all the ethnic background is available. There's pictures. There's video interviews, often, spoken interviews. So we really do feel like more information is better. Not necessarily because it makes the decision for choosing the donor better, but because it's better for any children that are conceived, because the more information they have about a biological parent, the research shows that they're definitely a lot better off.
We have a couple of reproductive social workers that work with us, and we always have our couples who are using a sperm donor meet with them to talk about issues of disclosure to the child, and also talk about really what they want in a donor. So we usually recommend not to order any donor sperm until you've really met with them, because we have had couples that have changed their minds after meeting with Lisa and Melissa [LCSW].
Emma Lott:
So I love that, thinking about the things that you want to be able to speak to about your child, your future child, about their conception story and even how you decided to make that donor choice. So this is all great information.
What our moms-to-be who identify as transgender? What can we tell them to make them know that they'll be safe and welcomed here at the practice?
Dr. Murdock:
Well, you know, any trans patient is going to be treated the same as any of our other parents-to-be. With each trans patient it's really individualized based on the couple's particular situation medically. Then we individualize the most appropriate treatment plan.
Emma Lott:
So that's basically [the same] for everybody, your treatment plan is specific to you and your partner.
Dr. Murdock:
Exactly, exactly.
Emma Lott:
So switching gears a little bit, I know that this is probably a question you get a lot – what about the financial piece? I know this process can be expensive, it can seem frustrating, and I don't want to get carried away talking about this without bringing up the financial piece of the puzzle.
Dr. Murdock:
Yeah, I mean, it is frustrating. The financial part is always the hardest with any couples that are struggling to have a family, especially for single women, for LGBTQ couples, because sometimes the insurance coverage is not, unfortunately, as good.
We do have our insurance advocates who really do help you as much as possible. We try to offer for patients that are self-pay, lower cost options. And our finance team really are very strong advocates for our patient, and they try to get it through the insurance company if at all possible.
Emma Lott:
And they're so much better at that than I am. They talk to insurance companies all the time, so they're really going to be in your corner.
We are lucky to be in an area where there are a lot of fertility clinics that moms-to-be could choose from. What sets RMA of Connecticut apart as an LGBTQ member of the community looks to choose a fertility practice?
Dr. Murdock:
I think the desire to become a parent is intrinsic to all of us. We here have a very long history of being inclusive and taking care of the LGBTQ population, and it's just been a part of who we are always.
Emma Lott:
Are there any specific designations or awards that we've been recognized with that really drive that point home?
Dr. Murdock:
Well, every year the Human Rights Campaign awards what's called a Healthcare Equality Index Certification, or HEI. It designates practices that are inclusive and equitable, and only two fertility practices, one of them being us, achieved this award in 2018. So I think it really says a lot about the practice.
Then in general this is very patient-centered care here. We treat the whole patient. We have acupuncture, we have fertile yoga and nutrition, and we also have a lot of support groups. We have social workers on staff who can talk to patients about any of their struggles with their journey. We've got a great laboratory here, which is really important.
All our doctors are board certified reproductive endocrinologists. We all really work together as a team. When you come into the practice you'll have your primary doctor, but you're also going to have a care team, you're going to have a primary nurse, a patient navigator who's going to help you with appointments, you're going to have your own insurance advocate, and all of them, you have all of their direct contact information. So you don't just have to call the front desk or call somebody. You can call up your nurse, you can email your nurse. They know exactly who you are, they know exactly your story, and I think that's really important.
Emma Lott:
I love that. It's like a really holistic approach to taking care of not only the medical, but everything else as well.
Dr. Murdock:
Now, I have a question for you, Emma. What if anyone watching wants to join us for any upcoming in-person events?
Emma Lott:
I'm so glad that you asked. So we actually have two events coming up. On Thursday, May 2nd, we're doing an in-person in here, our Connecticut area, so that'll be in our Stanford office, that's called: What's Your Real Fertility Age? That'll be in the evening. And again, it's a great way to learn about your personal reproductive health, your own fertility, and even maybe get some free fertility testing if you sign up early.
Dr. Murdock:
It's a way to take charge of your fertility and be proactive, and just get some information too.
Emma Lott:
I love that. And on Saturday, May 4th, we'll be in New York City, which is actually an LGBTQ focused event, so it's called: The Family Building Expo. It's at The Center in the city. You can check out both of those events on our website, either rmact.com or gayparentstobe.com. If you have any other questions, you can call our direct line at 203-956-2266.
Emma Lott:
Dr. Murdock, thank you so much for joining us.
Dr. Murdock:
Yes, thank you, Emma.
Question:
Have you ever had a patient who was around 40 wanting to conceive? And this is from Sandy.
Dr. Murdock:
Absolutely. We have lots of patients around 40 who want to conceive, and they've had successful pregnancies. So, yep.
Emma Lott:
Great to know. Thank you so much for joining, everyone.
Dr. Murdock:
Thanks a lot. Have a good day.
Dr. Cynthia Murdock is a staff physician and a fertility specialist in Reproductive Medicine at RMA. She is board-certified in Obstetrics and Gynecology and in Reproductive Endocrinology and Infertility.