[VIDEO] Alicia & Julia: An LGBTQ Family Building Story
June 16th, 2017 | 4 min. read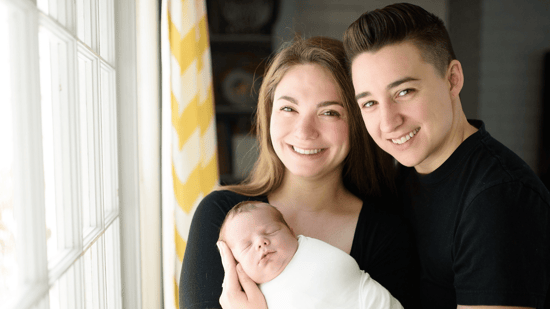 Alicia and Julia's story began as a classic representation of love at first sight. It all happened organically and eventually came together as strangers turned into friends and then ultimately soulmates.
Julie was always certain she wanted to have children, even when she was just a child herself. Growing up she was very close with her brothers & sisters and knew that having a family of her own would be a very crucial part of her adult life.
Was Family Building Always Part of Your Plan?
Similarly, Alicia knew that having kids was "always in the cards" for her. While she never had any major interest in carrying a child through pregnancy herself, she knew that a big family was something she wanted in her future. Growing up with with a strong bond among three brothers Alicia understood how important family was to her and as an adult she wanted to instill those same family values as she starts a life of her own.
How Did You Learn About Family Building For Same-Sex Couples?
At first, Julie and Alicia felt discouraged by all of the information out there pertaining to how two women have a baby. They started researching with a book and from there they went to the internet, searched and found information through Gay Parents to Be ® which then introduced them to Reproductive Medicine Associates of Connecticut.
"We had a great relationship with all of the doctors at RMACT. We were able to work with all of them and got very comfortable with them all," Julie notes.
What Was The IUI Process Like?
Julie and Alicia worked with Dr. Leondires using a procedure called Intrauterine Insemination (IUI). Julie admitted to initially being very nervous, but after talking to Dr. Leondires about her favorite TV show "Chopped" her previous fears has been bemused and began to subside.
"We felt that he was just so professional and made us feel so comfortable," Julie shared.
Alicia and Julie both agreed that what made the overall experience all the more rewarding was working with patient advocate Lisa Rosenthal.
"She was someone we could text, someone we could call, someone we could talk to, someone we could cry to or laugh with," Alicia shared. This direct friendship really guided them through every part of their journey.
How Did You Choose Your Sperm Donor?
There were many factors that Julie and Alicia took into consideration when choosing a sperm donor. They both wanted someone who had a healthy medical background and found that many websites had an impressive and helpful display of information on family medical history.
Another decisive factor, as Alicia explained, was choosing a donor that shared her physical features as well as parts of her own ethnicity. Together they could match what she looked like since she wasn't biologically involved in the process.
There were many challenging questions to answer from friends, family and others asking about their process, especially pertaining to the donor. Both Alicia and Julie , fortunately, had researched many of those questions beforehand and were well-versed in defending their family story and the journey that got them there.
"He doesn't have a father. He's got us and he's got a lot of uncles. He's definitely going to have a lot of male role models in his life but that's just the reality of our situation." In this case, the DNA received came from a donor. And, oftentimes the question is asked: "Who is the father"?
[NOTE FROM GAY PARENTS TO BE: When asked the question of 'who is the mother, or 'who is the father', sometimes the word "father" or "mother" is used as a noun and sometimes more as a verb. A sperm donor could be considered a father because his genetic material was used. But in the other sense, which is how this couple intended its use in the video, he isn't playing the role of father. Just like the verb "mother" is to raise (a child) with care and affection, that too applies to "father"—and in this case, there is no father to raise the child with care and affection. So, what it comes down to is interpretation of the meaning of the word.
We hope we all can agree that the most important word surrounding any family is LOVE.]
Through the struggles and hardships that came with the process, Alicia and Julie used each other as each other's rock that guided them to their ultimate success; being pregnant with their baby boy, Hudson.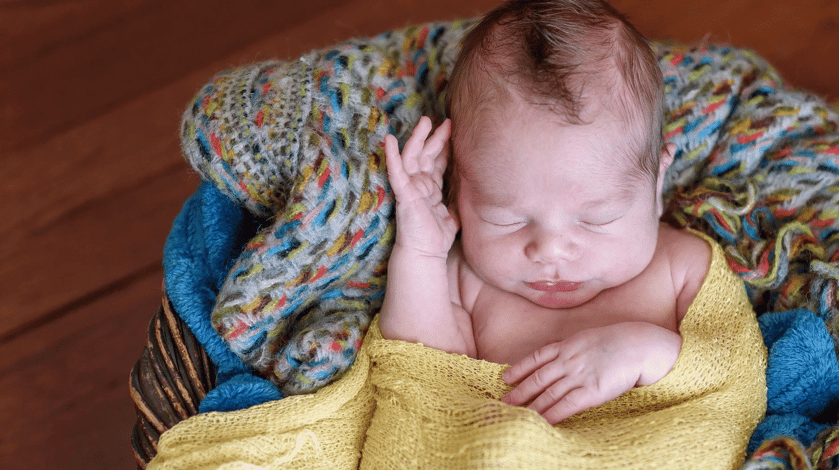 Julie shares how the whole experience still, "feels unbelievable." Through it all, both Julie and Alicia agree that the process changed their lives and helped make their greatest and most precious dreams come true.
---
Interested in learning more, or starting your own family building story? Talk to a team member today.
---