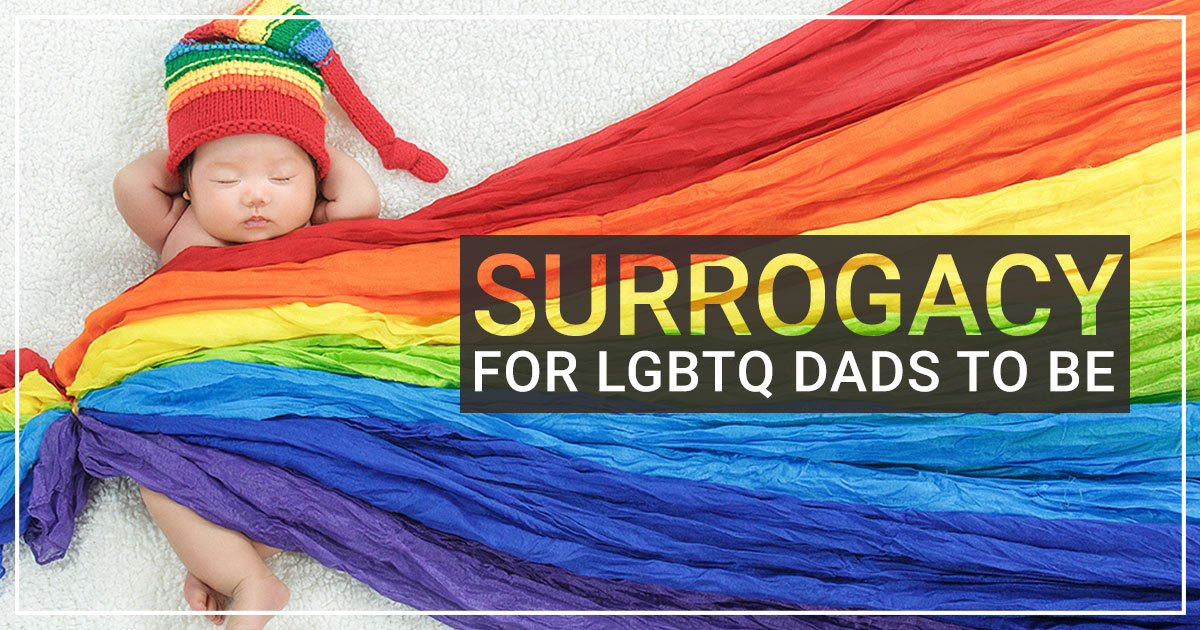 "Where do babies come from?"
There's a semi-standard answer to this question in our heteronormative society – something along the lines of, "Well, when a man and a woman love each other very much. . ."
It's high time for new standards. There are many kinds of family make-ups, and just as many ways to bring babies into the world. For cisgender gay, bisexual & queer men there's a process that should explicitly be normalized and part of this conversation. But until all of the options for family building become more standard in our society, Gay Parents To Be is happy to provide answers.
Many single dads to be or couples have sperm to start with. That part's taken care of. But to grow your family, you'll need a few more pieces and a strong team to help you connect them.
Finding your Egg Donor & Surrogate
First, you'll need an egg donor and a surrogate – two crucial members of your family-building A team. Dr. Mark Leondires, founder of Gay Parents To Be in partnership with RMA Connecticut, explains that medical and societal advances make this process a little overwhelming.
"Everybody thinks it's going to be easier to pick a donor and find a surrogate," he explains. "The challenge is not that there are too few choies, but rather too many." It's a good problem to have – in 2009, when Leondires and his husband began their own family-building process, "there was a lot less selection – we used a clinic pool and didn't have the option to see candidates' photos and videos. It was quite different."
Whoever you decide to work with on your journey, you'll have a B team to accompany them: At RMA of Connecticut, both the intended parents, egg donor, and the gestational carrier undergo medical and psychological evaluations.
We've learned a lot in the last ten years, and in 2019, your team will also include a surrogacy agency, reproductive attorney, and social worker, who can help set boundaries and alleviate common fears. An attorney can also ensure that there are no custody battles in the future – a common, underlying fear for couples choosing surrogacy.
"Everybody's worried about it," Leondires says. "We were worried about it. The bedrock of surrogacy/intended parent journey is trust. There's an occasional bad story out there." But Leondires explains that with a solid team of medical professionals and attorneys, it's an anxiety we can put to rest.
Surrogacy Steps for Dads
With all of the pieces in place, the next step is conceiving and carrying a healthy pregnancy. An in vitro fertilization clinic begins this process, with a board-certified reproductive endocrinologist monitoring embryo creation, transfer, and pregnancy until around 10weeks. After that point, a gestational carrier is in the capable hands of her own OB-GYN .
Meanwhile, prospective parents work with their surrogacy agency and/or reproductive attorney to make sure all parentage documents are in order as they near their due date. This ensures that the day that the child is born, intended parents can be in the hospital, waiting to meet their new bundle of joy.
Parenting Considerations for Dads To Be
There's so much to consider, and each prospective parent brings his own preferences and priorities. It's good to keep in mind that there isn't a set formula. "There's no perfect donor," Leondires explains. "Your child is going to be a combination of 52,000 genes. . .Your child will be a complex interplay between egg and sperm genetics, the environment provided by the carrier, and the environment you're bringing them into."
Sperm, egg, carrier, counselors, health professionals, and attorneys team up to help grow a family. Gay Parents To Be is a safe place to seek out expertise on this new, inclusive normal.
When people want to be parents – that's where babies come from.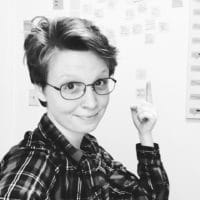 Molly Booth is a queer/bi writer and educator. She holds a Masters degree from UMass Boston, and she's the founder of a Massachusetts LGBTQIA+ educational nonprofit. She's also the author of queer young adult fiction novels SAVING HAMLET (2016) and NOTHING HAPPENED (2018) both published by Disney Hyperion. Recently, Molly wrote and presented a conference paper on queer theory at a national conference. Visit her on twitter @mollygbooth and on her website mollybooth.com.