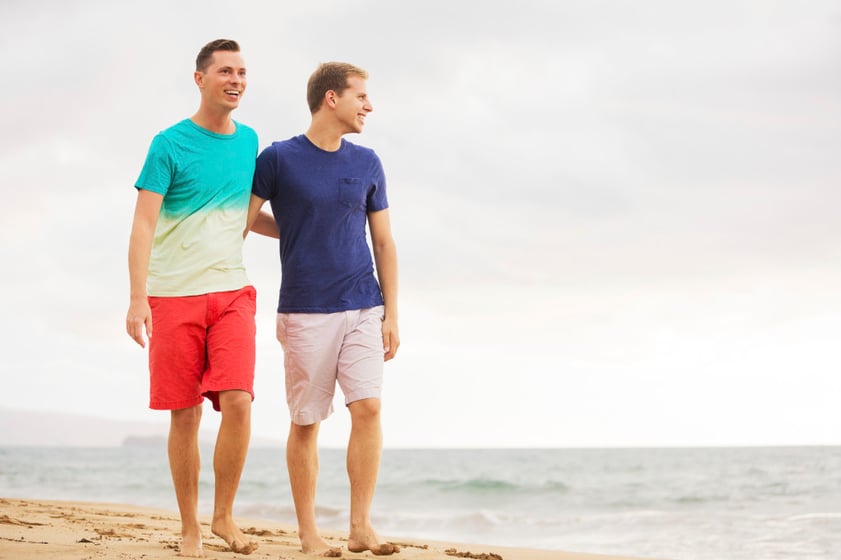 Biological Parenting in the LGBTQ Community
All of us at Triangle Community Center (TCC) are looking forward to our continued collaboration with GayParentsToBe (in partnership with Reproductive Medicine Associates of CT (RMACT)), and to our event on May 30th, Biological Parenting in the LGBTQ Community. For many in the LGBTQ community, the concept that - we too may settle down with our partners in recognized marriages - is new. An even newer concept is the idea of building a biological family with our spouse.Growing up, I came to expect a typical answer when asking my friends where their families were from. I often heard, "My parents were both raised in NYC, but they decided to move here to CT when they were ready to build a family." In this way, it was ingrained in me from a young age that Fairfield County was a wholesome and nurturing place to raise children, unlike the raucous streets of one of our world's largest cities. However, like a large portion of Fairfield County's children I was also raised Catholic.
Among the many noble teachings I learned from my religion, I was also taught that there was only one way to "build a family". As I began to mature, I soon realized that my identity did not fit the requirements my religion had for being a father. I was heartbroken to say the least as I had always envisioned myself with a family of my own. This was in 2004, around the time when the "Marriage Equality Movement" had just started to become a common reference in news and media. There was still little understanding of LGBTQ identities and even less understanding of LGBTQ families.
Eleven years later, many in our community now realize that this idea, which we were taught to believe, is indeed untrue. Not only is our love and marital bond as strong as any other person's or couple's might be, but we have many options when it comes to building a family. The ability to have biological children is among those options.
LGBTQ Parenting Informational Event
This is why I personally believe in the partnership that's been forged. Educating the LGBTQ community about the services that GayParentsToBe offers is an honorable and gratifying mission. Seeing the faces of my peers light up as they begin to understand that they too are capable of creating human life with their loved one is reward enough. I am grateful for the partnership RMACT provides to both TCC and our community. Few organizations go as far as they do to ensure their clients' needs are met at every step of their journey through family building.
On May 30th at 1:30 PM, LGBTQ individuals can access the tools they need to start family planning. It's an informational panel discussion and reception here at the TCC. Get the facts on getting started with Biological Parenting in the LGBTQ Community. RSVP here.
It is my hope that those in the LGBTQ community begin their journey to becoming parents with the educational programming we are able to provide.
Learn more about Triangle Community Center at: www.CTgay.org