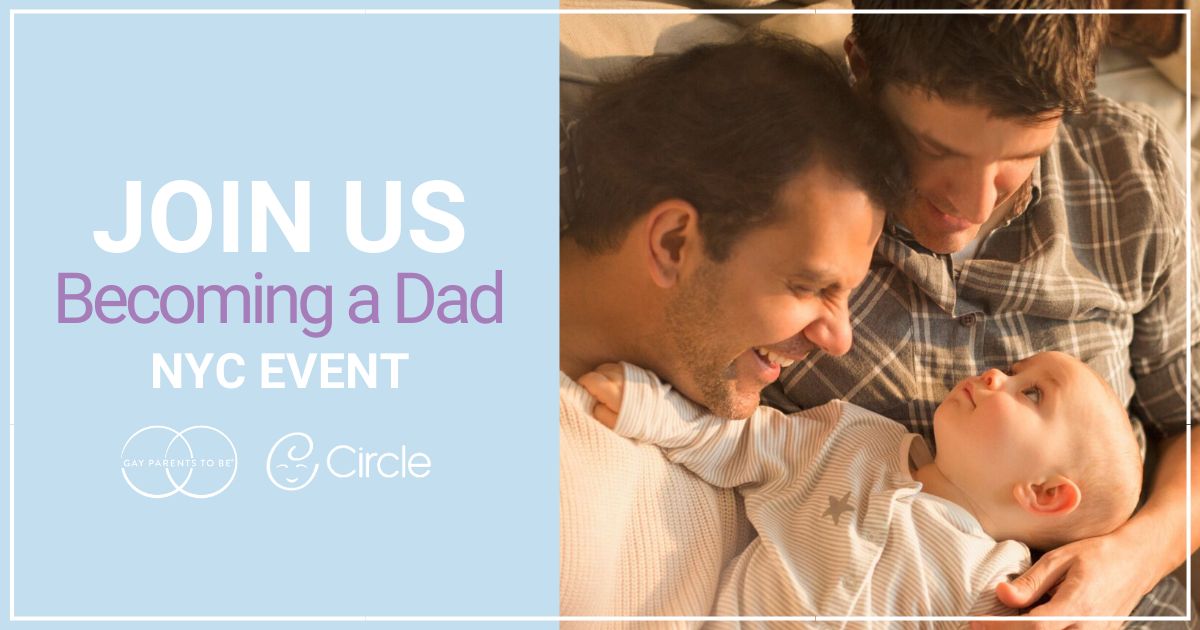 Have you ever dreamed about building your family but are unsure how to make your dream a reality? Join our Gay Parents To Be team along with our friends at Circle Surrogacy for a FREE event in NYC to learn about how surrogacy and IVF can help make your biological family building dreams come true!
Gay Parenting Event: Family Building Options for Gay Men
On Wednesday, February 26th, 2020, Dr. Mark Leondires (Medical Director of Gay Parents To Be and RMA of Connecticut) will join forces with a team of surrogacy and egg donation experts to help you understand the steps on your journey to becoming a biological dad.
During this event you'll have the opportunity to:
---
---
Gay Family Building Speakers and Topics
Dr. Leondires is a board-certified Reproductive Endocrinologist (fertility specialist) who explains the medical aspects of biological family building to intended parents every single day. Dr. Leondires and his husband also created their family through IVF and surrogacy, so he understands the process on a personal level.
"Married in the state of Connecticut to my husband and going through the process of choosing an egg donor, working with a wonderful gestational carrier and having two children has dramatically changed my life and my perspective on family building." - MPL
Dr. Leondires' perspective creates a balance that makes the experience of becoming a biological dad realistic, understandable, and relatable. Dr. Leondires feels that if you desire to have a family, the hurdles are surmountable and the joys, boundless.
Understand Your Biological Family Building Options
Dr. Leondires will provide specific information on the procedures involved with IVF (in Vitro Fertilization), including genetic testing to promote a healthy pregnancy, the rigorous medical screening for surrogates, as well as the number of embryos to transfer to ensure a healthy pregnancy for your surrogate and your future child.
We will also be covering the topics of surrogacy, egg donation, HIV+ services for dads to be, as well as cost and legal considerations.
Whether you're just thinking about your future family, or ready to start your journey, we will be happy to answer your questions. We hope to see you there!
---
Limited tickets available. Reserve your free spot now!
---