How to Choose a Surrogacy Agency
January 16th, 2020 | 7 min. read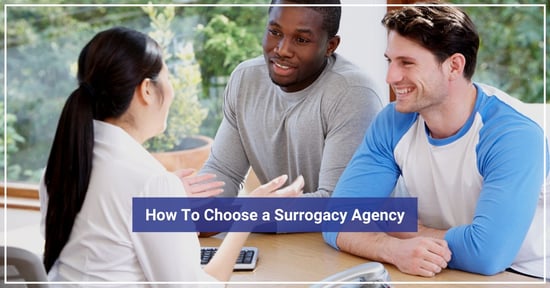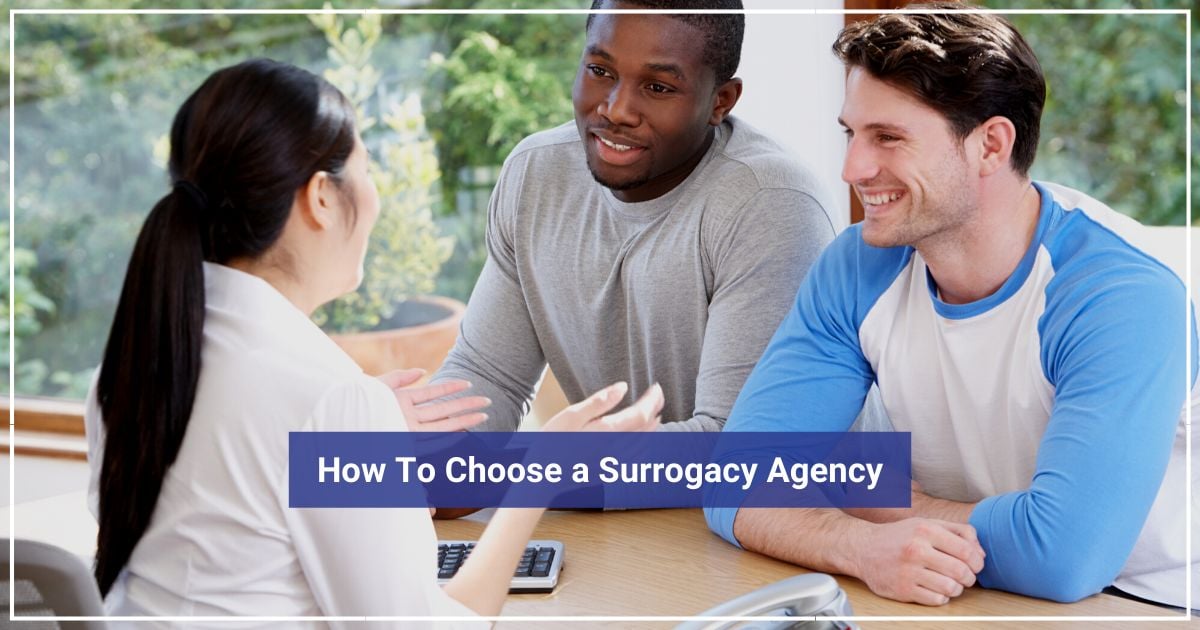 At Gay Parents To Be, we have a team dedicated to helping LGBTQ parents-to-be with surrogacy journeys, so we know first-hand how complicated and confusing this process can be, especially given that it includes some of the biggest decisions of your life. So, whether you've decided to use a surrogate (yay!) or are still in the research phase of your journey, we're here to help you navigate the path ahead.
You might be feeling anxious, stressed, and excited, and the last thing we want to do is to add another worry to your plate. In fact, we want to do exactly the opposite. That's why we went ahead and did the research for you. From which questions to ask a prospective agency to how to determine that company's reputation, this blog will walk you through u how to choose the best surrogacy agency for you.
Do I Need To Use Both A Fertility Clinic And A Surrogacy Agency?
While a fertility clinic takes care of the medical part of your surrogacy journey (including egg retrieval, IVF, screening, and embryo transfer), it can't connect you with a surrogate.
That's where the surrogacy agency comes in. These organizations are responsible for finding surrogate candidates, matching you with a gestational carrier, taking care of her (and your) emotional health, and coordinating medical processes and services with your fertility agency.
They're also responsible for guiding you through the legal jargon associated with surrogacy.
---
Learn more about why you need both a fertility clinic and a surrogacy agency here👇
---
How Do I Choose A Surrogacy Agency?
Once you and your fertility doctor have determined that your family building journey will include a surrogate, the next step to growing your family is choosing the right surrogacy agency. With so many on the market, determining whether one agency is better than another can be daunting.
In addition to offering quality matching services and help with the mountains of legal work, a good surrogacy agency should make the process feel both professional and seamless. Their costs should be transparent and competitive both when it comes to fees and surrogate compensation, they should have good relationships with fertility clinics, and they should offer psychological screening and counsel for both you and your carrier. Also, their staff should be kind and understanding, as you will rely on them for support throughout this process.
What Should I Consider When Choosing A Surrogacy Agency?
For intended parents, the smoothest path to parenthood involves a surrogacy agency that is a one-stop-shop for all your surrogate needs. From screening the surrogate to linking you to a lawyer, the agency should take care of most of your surrogacy needs.
When considering an organization, it's important to determine which services are included by the agency. If they don't provide certain services (i.e. legal work), the agency staff should be able to refer you to well-qualified experts they know and trust.
Here are a few things to take into consideration:
Surrogacy agency costs. How much are the fees and what do they include?

Does the agency have legal services in house?

Does the agency have someone to help deal with escrow management?

Will they help connect you with a lawyer or escrow specialist if they don't offer these services on site?

How many years have they been in business?

What is the screening process for the egg donor and/or surrogate?

Do they help you to choose an insurance plan for your surrogate?

Can they provide reviews from former clients and surrogates?

What does your fertility specialist think about the agency?
How Much Does A Surrogacy Agency Cost?
Like most things in life, you get what you pay for at a surrogacy agency. At agencies with lower fees and minimal "up front" costs, you may have to wait longer for everything from administrative answers and emails to matching with your gestational carrier.
While we're not suggesting you cough up hundreds of thousands to the most expensive surrogacy agency on the market, it is important to balance your expectations for these services with your budget.
Depending where you go, agency fees can range from $22,000 to $50,000, not including the donor and surrogate compensation. Legal fees and IVF costs are not included in those, so you can expect additional costs on top of that. Read more here about surrogacy costs to learn more.
Here are some questions to ask about a surrogacy agency's costs before making your decision:
What is included in their agency fees?

Are there any hidden costs?

Is the pricing structure easy to understand?

What types of payment schedules are offered?

What will you be required to pay a lump sum up front?
How Do I Determine An Agency's Reputation?
You wouldn't buy a car without reading a ton of reviews and taking it out for a test drive. Nor should you blindly jump into a relationship with a surrogacy agency without first assessing its reputation.
Talking to your fertility specialist is the best way to start your investigation, as agencies and clinics work together on a regular basis to make LGBTQ family dreams a reality.
Here are a few questions to consider asking both the fertility clinic staff as well as the agency:
Does the agency fully screen its surrogates (both physically and emotionally)?
This screening ensures that your surrogate has been chosen for the right reasons, and that she's mentally and medically fit to carry your child.
Does the agency adequately compensate its surrogates?
The better the agency treats its surrogates, the more likely you are to have a happy and healthy gestational carrier. They should be treated with respect and compassion, as well as be well compensated. The best way to learn the truth is to talk to a surrogate herself. See if the agency can put you in touch with a former surrogate, or if their site or social media has video testimonials.
What is the agency's match history?
Has the agency completed many successful matches, or have there been issues in the past?
What is the agency's typical match time?
No one wants to wait years for a baby, especially considering the amount of time you've already invested in your fertility journey. That said, you want to be sure your agency is making a good match for your family, and these things do take time to come together.
Does your fertility clinic enjoy working with the agency?
Poor communication, slow response times, and disorganization can not only affect your personal level of satisfaction (or frustration), but it can wreak havoc on your clinic's ability to work effectively with the agency. Extra points if your clinic has used the agency before, although this isn't necessary.
Is the agency too big? Too small?
Just as you don't want to go for the cheapest surrogacy agency, nor do you want to choose the largest. As a general rule, the bigger the organization, the slower the response times. Sometimes, though, the opposite is true. A larger agency will boast more staff, meaning you'll have greater resources for care when you need it most (i.e. during a crisis or when you have a time-sensitive question).
How Successful Is This Surrogacy Agency?
A surrogacy agency's success is measured a bit differently depending on who you ask. While the number one marker of success is a healthy baby, a surrogacy agency may also consider itself successful on other levels. For instance, how many surrogates have a baby after the first transfer versus the third? Ask the agency staff how they determine "success" and to outline their overall success rate.
How Do I Match With A Surrogate?
Once you've chosen an agency, your next major step is to find a surrogate match. The agency staff will help guide you through a pool of surrogates based upon the criteria you're looking for in a gestational carrier.
---
For more information about choosing your surrogate
---
Dr. Mark P. Leondires is the Founder and Medical Director of Illume Fertility, an inclusive, award-winning fertility clinic with five locations in Connecticut and New York. Dr. Leondires is board-certified in both Obstetrics and Gynecology and Reproductive Endocrinology and Infertility. Dr. Leondires is also the Founder of Gay Parents To Be, a leading family-building resource for the LGBTQ+ community - a passion project created after undergoing his own journey to parenthood as a gay dad.