How The Marriage Equality Ruling Legitimizes LGBT Families
June 26th, 2015 | 2 min. read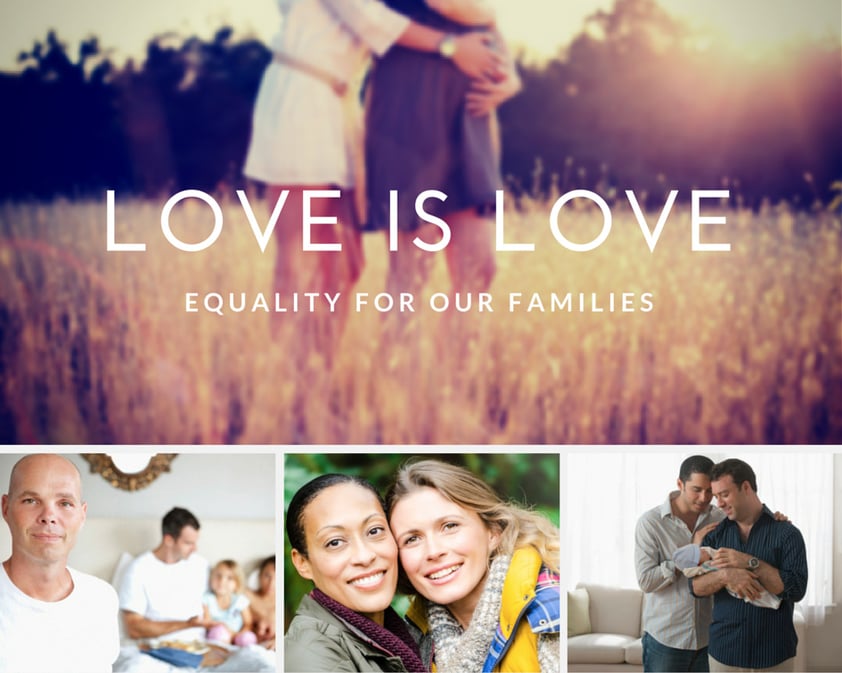 Today is a good day for children and families. The Supreme Court ruling will have huge implications for children of same sex parents who want to marry. For the children, this ruling legitimizes their family. No longer is there a shadow of unease knowing that a state can declare that their family is different from others. This ruling speaks across state lines and directly to the children of same sex parents that what matters in the law is that two people choose to marry. No caveats, no limitations. Someone else's opinion has no sway or recourse with your family.
Legal Implications of Marriage Equality For Same Sex Partners
Without this ruling, same sex parents were putting together a patchwork of family building practices. Same sex partners, and even spouses in some states, were advised to adopt their own children. In contract, no opposite sex couple was ever advised to adopt their own child if the partner was not the genetic parent (with the exception of some surrogacy situations) because the law presumed to hold forth the intentions as part of the basis of being a parent. If gender changed, that presumption went away. In other words, if a husband and wife needed a sperm donor then the husband was both the presumptive and legal parent. If that husband was married to his husband, then that presumption and legal recognition went away because only his husband could be a father/parent given by his genetic link.
Children No Longer Have to Feel That Their Family Is "Less Than"
Children miss nothing. If parents cannot marry because they happen to be the same sex, children absorb the message that their family is "other" or "less than" in the eyes of the law. And that can have long ranging impact on children's feelings. This unintended message was never a set up for the children having pathological problems. It was just a set up for more burden for children to carry and manage and all so unnecessary. Not once did an opponent to same sex marriage ever directly answer where the harm was by allowing same sex couples to marry. Yet so many who supported same sex marriage articulated the harm in not allowing same sex couples to marry and a great deal of that harm was the burden carried by their children.
Marriage Equality Opens Doors For LGBT Family Building
Today's ruling opens the doors for same sex couples to have children with an easier pathway. Less cost, uncertainty, and variability because same sex couples will be afforded the same respect for their family building choices as their opposite sex counterparts. Respect for integrity of the family moves to the forefront because same sex parents have the same choice to marry - or not - as they want. And their children knowing the solidity of their family because it is recognized across all the states.
Andrea Braverman is the Program Director of GayParentsToBe. Read more about her here.
Dr. Braverman specializes in fertility counseling and third party reproduction issues. Her research has focused on the psychological aspects of infertility, third-party donors, attitudes of parents of children born with the use of ART, and issues involved in the decision to end treatment.