Why is Counseling Required for LGBTQ Parents-to-Be? An Expert Explains
February 21st, 2023 | 4 min. read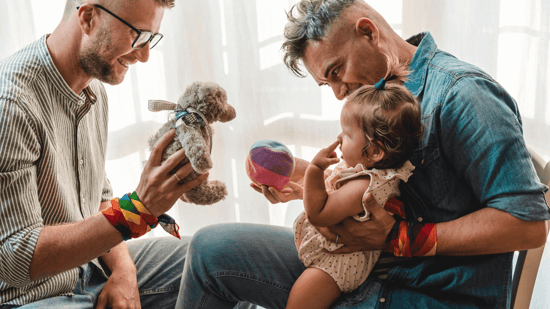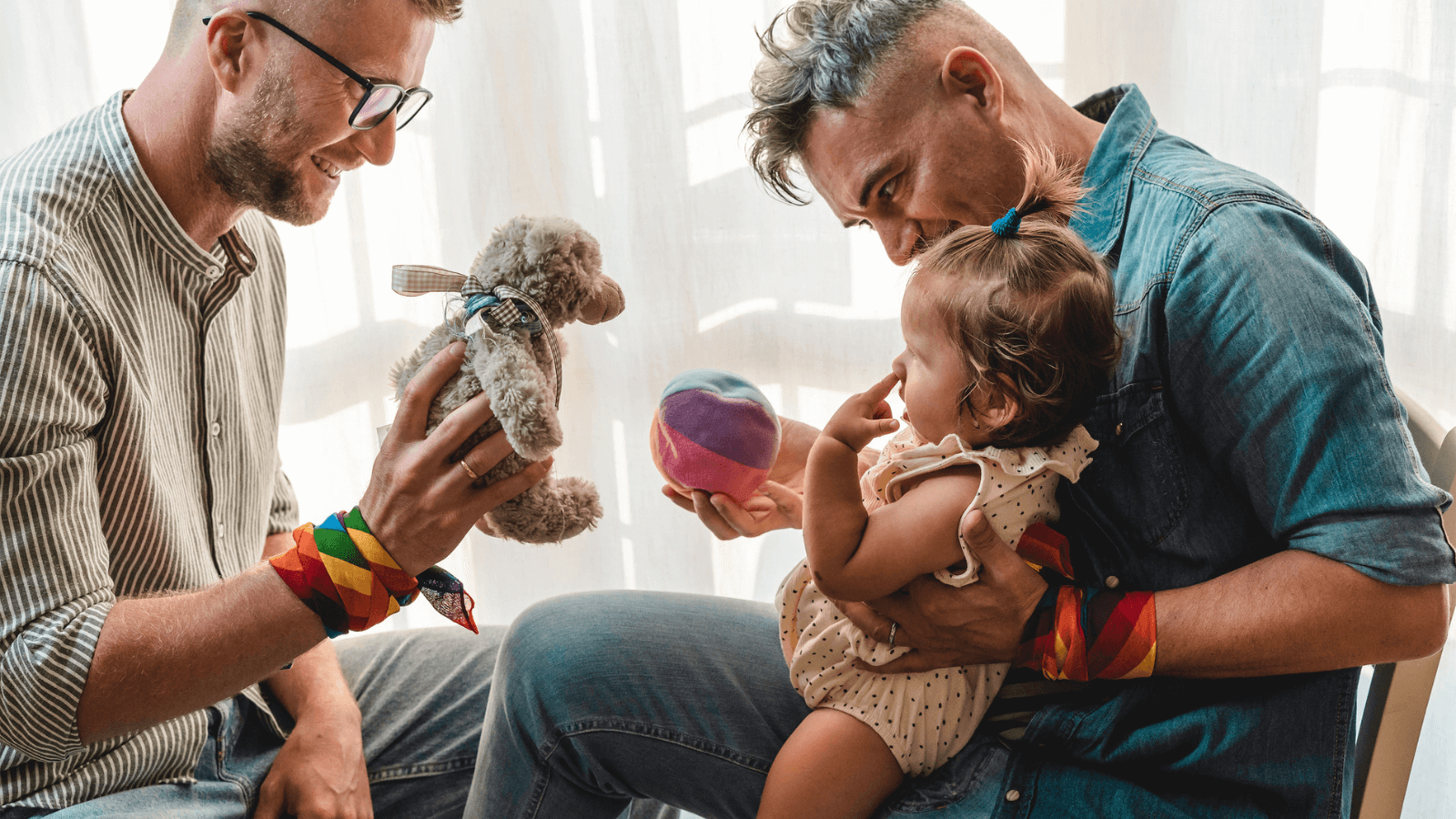 Many LGBTQ+ parents-to-be are surprised when they are referred to a mental health professional for a consultation during their family-building journey. Here's why fertility clinics recommend or require special counseling for families pursuing donor conception and surrogacy, and how you can take advantage of the opportunity to learn and process your own emotions.
In this article:
The Truth: LGBTQ+ Family-Building is Complex
Whether you are two hopeful dads pursuing surrogacy with an egg donor and gestational carrier or a queer couple looking for a sperm donor to help make your dream of a baby come true - it's no secret that family building is more logistically and emotionally complex for those in the LGBTQ+ community.
With that in mind, let's explore why additional counseling can be so helpful, what to do if you feel uncomfortable about counseling, and what you can expect from a session with a licensed mental health professional.
Why is counseling required for LGBTQ+ parents-to-be?
Patients are referred to a licensed mental health professional for a psycho-educational consultation whenever they are using donor gametes (i.e. donor egg or donor sperm) or donated embryos to create their family.
While patients are informed of the medical aspects of the process by their physician and Care Team, it's important to provide special education on the psycho-social implications of using a donor.
If you feel anxious or uncertain about this appointment, remember that it is simply an opportunity to talk through the process of donor conception, a chance to ask questions and a safe space to become better educated.
---
Get a crash course in family building:
---
What does counseling typically involve?
It's natural to experience some uncertainty or anxiety before meeting with a new mental health provider. Let's talk about what you'll discuss with them so you can feel more prepared ahead of your consultation.
Typically, a counselor will help answer any questions a patient may have about how to choose an egg donor or sperm donor and what required screening these donors undergo to become eligible candidates for donation.
There is also a discussion about how to tell your future child about their donor, as well how to communicate your family-building story to family and friends, however you choose to do so. For some parents-to-be, there may be questions about how it feels to be a non-genetic parent who isn't biologically related to their child.
Education is also provided around choosing a known donor versus choosing an anonymous donor - a very important decision.
Where to Find Donor Conception Resources
There are many trustworthy resources to explore if you wish to expand your knowledge about donor conception after your consultation with a mental health professional. Keep in mind - a single mother by choice will have different needs and questions regarding using a sperm donor than a gay male couple using an egg donor.
The counselor you speak with will be able to suggest books, support groups and other resources that are specific to your personal situation, so don't be afraid to ask for their recommendations!
Talking to Your Child About Their Story
A proactive approach to familiarizing yourself on how to talk to your child about their donor and/or gestational carrier will be beneficial when the time comes. Want to start building a library for your future little one? Some great children's books to start with are:
---
Check out our LGBTQ+ book list!
---
Use This Opportunity to the Fullest
Building a family with the use of an egg donor, sperm donor, a donor embryo and/or gestational carrier is a time of excitement and happiness, but can also be a time of increased stress. There are many short and long term decisions to consider, and far-reaching implications for your future family.
Look at this consultation with a knowledgeable mental health professional as the perfect opportunity to help you find the resources you need, process the mixed emotions you may be feeling, and be better prepared for the next steps ahead of you.
Ready to take the next step towards growing your family through donor conception? Talk to an expert!
Melissa Kelleher is a licensed clinical social worker at our partner clinic, Illume Fertility. She works closely with LGBTQ+ intended parents on surrogacy journeys, egg donors, and those pursuing donor conception to help them navigate the complexity of these experiences with expert guidance.