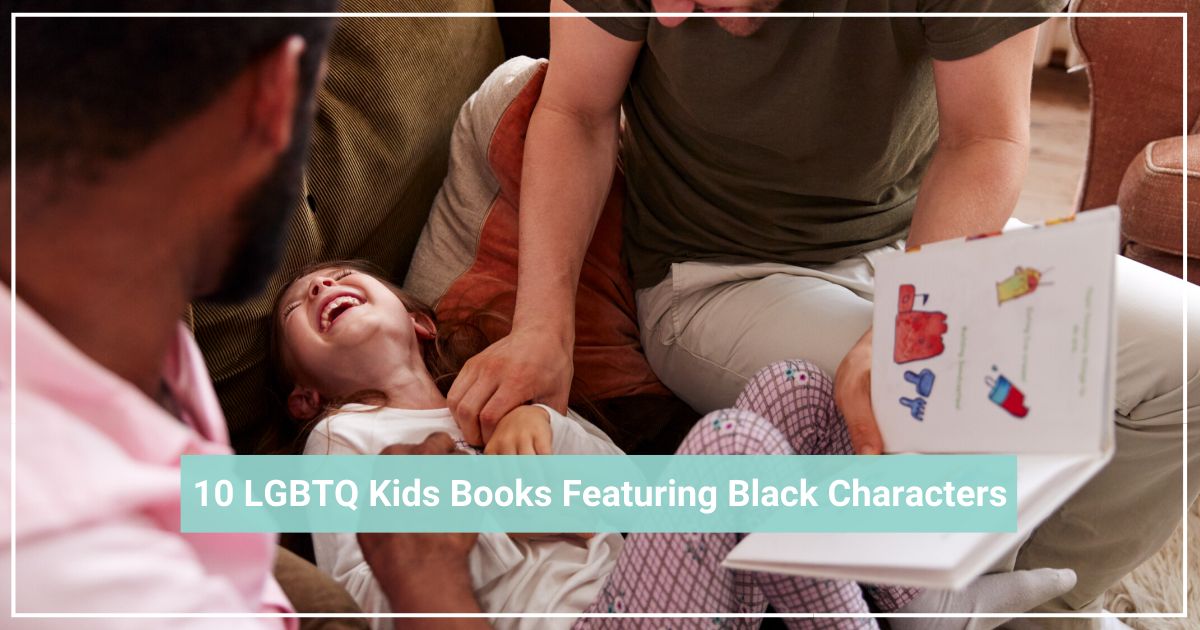 As parents (or parents-to-be), you may know that it is not always easy to find books, TV shows, and movies that represent diverse families. Last year, in its annual Where We Are on TV report, GLAAD announced that representation of LGBTQ characters in mainstream media was at an all-time high, but that it was still only at 10.2%. Ten percent! At the same time that we continue to push for more inclusive character representation on our screens, it's also important to showcase families of all shapes, sizes, and colors early in our children's lives. We've pulled together a list (in no particular order) of our favorite LGBTQ children's books featuring Black characters for you and your child to discover together.
Why Do I Have Two Mommies? | Janai Akerele


This book follows Angel as she asks all the important people in her life, "Why do I have two mommies?" The story explores themes of inclusion and diversity for a young audience.



Umi & Uma

|

Nyesha and Samantha Davis-Williams




This tale of two moms raising a baby was actually written from the perspective of two moms, raising a baby - making them uniquely qualified writers for this story! The book follows their adventure to motherhood in the fictional land of Astrin.



Two Moms and a Menagerie | Carolyn Robertson


This story is about two moms, their two adopted sons and their ever-growing animal family. With it's fun text and the lively illustrations, this one is an entertaining read for all ages.




Zak's Safari

| Christy Tyner




In this book the reader learns about how Zak's two moms met, fell in love, and wanted more than anything to have a baby—so they decided to make one

using a sperm donor

. Zak's Safari is a good read for families hoping to help slightly older readers learn more about sperm donation in a simple way.




Papa, Daddy & Riley

| Seamus Kirst




When one of her classmates asks Riley who her "real dad" is, she is confused - and doesn't want to have to choose between the two special people in her life! This book really drives home the message that, while all families look different, the love in them makes them the same.




Baby's First Words

| Stella Blackstone & Sunny Scribens




This board book (for tiny readers) features a baby whose parents happen to be two dads - a biracial couple. The book follows the trio around the city and helps little ones understand that a family with two dads - or two moms - is the same as any other loving family.




Two Dads

| Carolyn Robertson




This story about a two-dad family

built through adoption

really celebrates the diversity present in all families. This proud story is told from the perspective of an adopted child who happens to have two dads.




Julian is a Mermaid

| Jessica Love




The illustrations in this book take center stage. Julian sees a group of "mermaids" on the subway one day with his grandmother, and can't help but be inspired to dress like them. We love that this book celebrates individuality and self-expression almost as much as we like the classic New York references.




They, She, He easy as ABC

| Maya Christina Gonzalez




In this rhyming story, characters in a dance all have different traits, clothing, and gender identities - and all are accepted. Plus, you'll get to practice the alphabet while you celebrate gender inclusivity!




When Aidan Became a Brother

| Kyle Lukoff & Kaylani Juanita




This book has been on many editor's choice lists for children's books, and we can understand why. From the

acceptance of a trans child

to the lessons about becoming a big sibling, every family can find something to take away from this heartwarming story.





Pride month might be over this year, but here at Gay Parents To Be, we celebrate inclusivity all year round. For more LGBTQ books to read with your little one,

check out this list of the best LGBTQ books for kids

.
Are there any books sitting on your shelf that didn't make our list? Let us know in the comments below!