Thoughts on LGBT Gift Giving
December 9th, 2013 | 3 min. read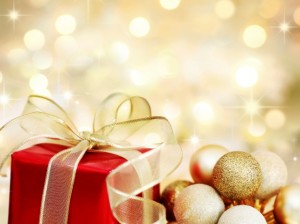 What Does It Mean to Give a Gift?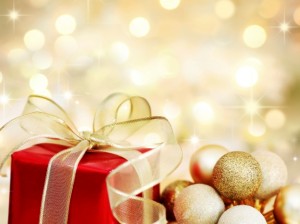 The gift giving season is in full force. It has been over a week since Black Friday and Cyber Monday, but we are still seeing some Cyber week deals. Even today has been deemed "Green Monday" by retailers in their latest attempt to lure shoppers. So, yes, gift buying and giving is in full force!
Take a moment to step back and think: What does it mean to give a gift? Why do it?
We give gifts for different reasons. At this time of the year, it's part of the tradition. It's expected. That's perhaps the most basic level of gift giving. My bet is that you have these gifts covered. So I won't talk much about the gifts that are obligatory or necessary. Of course we put thought and attention into these gifts as well, to please the receiver and to know that we have offered our best.
I'm talking about the gifts that we want to give. The ones that we feel the need to give because the person we are giving them to me means that much to us.
We offer love through our gifts. We make a statement, "you are important to me" or "I'm thinking of you". We make our lists; include those that we are close to, those that we want to thank, and those we want to honor. We make our lists carefully, not to hurt someone by leaving them out, perhaps to surprise someone who doesn't expect anything.
Sometimes there are people so special to us that we almost can't help ourselves when it comes to giving a gift because the joy is in giving, not receiving.
Gifts for LGBT Families, Surrogates, Donors & More
If you've had help having a baby; creating or expanding your family, you may wish that you could find a gift that truly represents how you feel. This is not a polite gift. This is a gift from the heart. From one heart to another. A gift that is pure love.
Your list may include another human being who has shared something precious to them, with you. Perhaps a donor. Perhaps a surrogate. Perhaps a set of birth parents. What greater gift can you receive than the one that allows a child into your home and hearts? How do you thank that person that gives of themselves? In that situation, our gift will never be equal to what we have received. Our gift is a thank you; simply that, a loving thank you.
Do you want your gift to include awareness about how the manufacturer treats the people who has made the product? Is that part of what matters to you? Is this the price the most important point? Do you care about the politics that may be involved? How they spend their money or where they invest? Are those things important as you choose what you share?
When We Give, We Receive
In the next week or so, as gift buying reaches a frenzy, we have some suggestions. Suggestions that include products, services and experiences that are thoughtful and expressive of how you feel, with no reservations. Gifts that you can feel good about giving and that others can feel good about receiving.
When we give a gift in a thoughtful, conscious way, we are giving of ourselves. We are spending our time, energy, brain power and other resources.
And when we give, we receive. We receive the joy of having expressed ourselves. We receive the joy of knowing that we have brought a smile to someone else's face. We receive the sweetness of knowing that we have expressed the feelings that we have in our hearts.
This week, our team will gather together suggestions from LGBTQ friendly manufacturers and offer them to you. We will make it easier for you to make donations if you prefer, places that will make a real difference. You will find experiences that expand the heart and homemade ideas that you can enjoy buying or making.
A gift for those people who are special beyond special to you; the people in your life who have helped build your family.
Working with Gay Parents To Be and our partner fertility clinic, Illume Fertility, as a dedicated Patient Advocate gives Lisa Rosenthal an opportunity to expand her passion and commitment to reproductive health and family building. Lisa is committed to supporting all families in having the families that they desire, in the ways that work best for them.