Thoughts on Fatherhood | Father's Day 2019
June 14th, 2019 | 5 min. read
By James Speer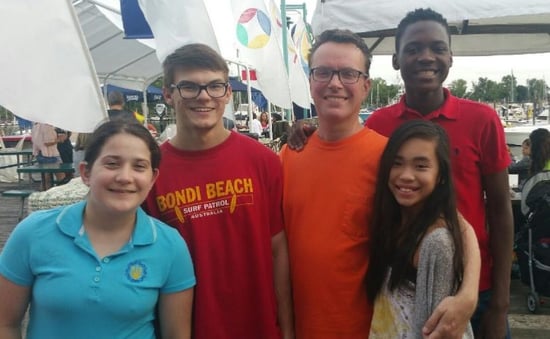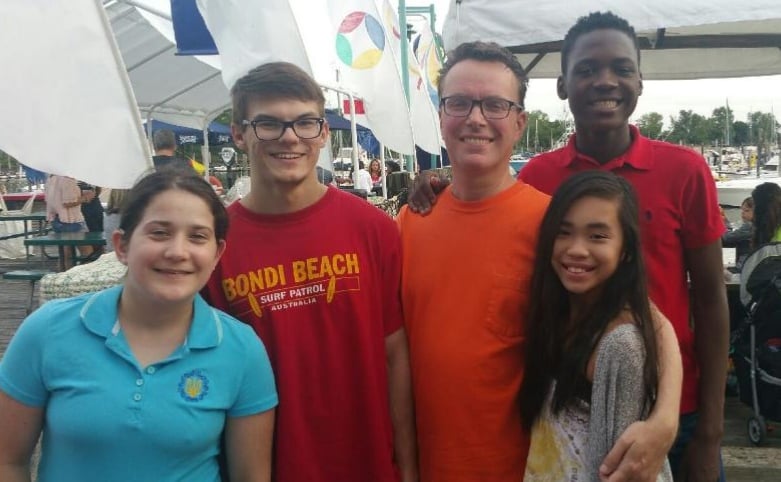 I always wanted to be a father. I know not everyone feels that but I certainly did. One might think I'd have had enough of kids, being raised one of 13 children in a loud and chaotic household, but I always felt I was meant to have kids. I had some good parenting role models. My father was a very honorable man, and doing the right thing was everything to him. Lying was akin to murder in his eyes! He gave me my moral compass. My mother had the patience of a saint. I'll never know how she maintained her composure with all those needy kids around her constantly. She took it all in stride and never even lost her temper. Can you imagine?
A challenge for me was that kids were not destined to come to me the traditional way. I was on my own in my 30s but felt it was time to add a child to my life. A single friend had adopted a beautiful daughter from China and it cemented my decision to move forward with international adoption.
Although they were plenty of bumps in the path, I eventually adopted four children, a son from Moldova, a daughter from Ukraine, a daughter from Vietnam, and a son from the Congo. I didn't exactly plan to have kids from 4 different countries; it just sort of evolved that way.
Around Father's Day I often relive some of the powerful moments associated with my children joining my family.
I remember first meeting my son in Moldova. He was 15 months old, much cuter than his pictures, and full of energy and a fair amount of distrust. As I tried to play and bond with him, he frowned at me with eyebrows raised, as if to say "Who the heck are you and why are you paying attention to me?" He didn't know much attention prior to that day. We spent the day together, and slowly but surely his frown dissipated and was replaced by smiles and giggles. By the end of the day he was running to me with squeals of joy. I picked him up and he gently touched my cheek and stared up at me solemnly and intently. We locked eyes and somehow I think he saw the truth. His look seemed to say "I think this guy is going to be there for me." I had a son!
I remember being in an orphanage in Ukraine. They brought a little girl to me. She was tiny and nearly emaciated. Her hair was matted to her head she had sores all over her face. Her eye contact was very poor. I later learned she had not eaten any solid food and had never been brought outside. I was terrified. The system in Ukraine was such that if someone was shown a child and there were serious concerns the person or couple could ask to be shown another child. The next morning I returned to the orphanage to see her. After a night of turmoil, I decided that if I felt the same way when I saw her again, I didn't think I was going to be able to proceed. They brought her in and I asked them to remove her sleeper, because in it she looked like her feet were possibly clubbed. They removed her sleeper, which was a size 0 to 3 months, even though she was 15 months of age. Her body was thin and frail but there were no clubfeet or other obvious problems. She started shivering in the cold and the orphanage worker seemed oblivious to this. I kept saying "She's cold! She's cold!" The worker continued to clean up the area with the baby under her arms like a football. I finally motioned for her to give me the baby, as I couldn't stand the sight of her shivering anymore. I grabbed her and pulled her to me. She took a quick gaze up at me and proceeded to burrow and nestle into my chest and neck, desperate for warmth. Well, that sealed the deal, and the tears generously flowed. This was my daughter.
I remember riding through the streets of Danang, Vietnam, amazed at the ruins still present from the war so many years earlier. We arrived at a small run-down orphanage and I was presented with a dainty 3.5-month-old-baby girl. She was so precious! I struggled to come to terms with my emotions. I changed her and we traveled to her 'Giving and Receiving' ceremony where I promised to dedicate myself to her care forever. (Gulp!) Later, at a nearby hotel we had some quiet time to get to know each other. I could see instantly there was a sensitive and mature soul behind the big dark eyes. I almost had to look away as she stared into my eyes as it was that intense. We silently gazed at each other for what seemed like hours. With each passing moment it became clearer and clearer. This bond was permanent and unbreakable.
I remember being in Kinshasa, Democratic Republic of the Congo, where I had come to adopt a seven-year-old boy. A seven-year-old boy who had a history, a language, and family memories. This was very different than adopting a toddler or infant. This child knew he was being taken from the life in the orphanage that wasn't ideal but was very familiar to him. Amazingly, he seemed ready to embrace a new life with me. He showed me a stunningly bright smile and some killer Michael Jackson dance moves! I brought him a toy car to play with, which he loved. Later, I was watching him play with the car when a three-year-old boy from the orphanage came up to him, gazing longingly and pleadingly at the car. My new son hesitated for a moment, had a fleeting look of sadness on his face, and then handed the car to the little boy who ran off excitedly. My heart swelled as I thought of this boy who had no toys and very limited food, who was willing to give up something precious to him so another little one in the orphanage could have some joy. It really made me want to shower him with gifts (and I did!)
Of course, some of the early memories of parenthood are not entirely pleasant, including some of the comments that other people feel obligated to insert. When my oldest son was around 2, we ran into a family friend at a store. He said "Wait, that's not your REAL son, right?" Grrrr… All I could think to say back was "Gee, buddy, he's as real as it gets!" When at a store with my Vietnamese-born daughter, I had a guy come up and say "Hey, so how much did you have to pay for that one?" Really? I asked him if he really wanted to have a discussion of the precise financial obligations involved in international adoption right there in the diaper aisle of Target! At a picnic once, a gruff man said to me "You got something against your own country? Why are you going all over the world when there are plenty of kids right here in the US??" Almost without exception the people who make this type of comment have no clue at all about the intricacies of adoption, domestic or international. I happened to feel that ALL kids deserved loving homes, not just kids in the US. Excuse my unpatriotic attitude! Of course these types of things are just little blips, and you have to let them slide. However you can't help feeling some sense of responsibility to stand up and say the right thing on behalf of your kids.
It has been several years since the last adoption. Is everything perfect? Of course not! We are a family like all others and families have their challenges. Messy laundry rooms, sibling fights, teenage drama, zingy sass from formerly sweet children, poor decisions, (not just from the kids!) and a neverending assortment of pull-your-hair-out moments. There is a lot of juggling, with work, family, household issues, pets, soccer games, dance practice, piano lessons and a multitude of other commitments. Sometimes it seems things are relatively balanced and sometimes it seems they're not. All you can do is keep moving forward!
But, these kids and I are on a journey together. We live, we laugh, we cry, we hug, we bicker, we think of the future, we talk about the great things life has in store for them. We're a family. So, to me, fatherhood is everything. Fatherhood is life.
Happy Father's Day!
As a genetic counselor, Speer's role is to obtain detailed health and family histories, identify conditions with genetic components and risk factors, discuss inheritance patterns, and provide information regarding genetic testing options. He empowers patients with non-directive counsel and provide support as they make their decisions.