These Days Surrogacy is All Over the News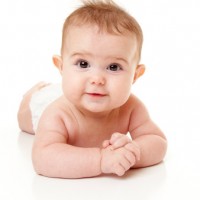 Baby stories are a long-running, surefire best-selling subject for celebrity magazines.
These days, they come with a twist: a back story about the pregnancy itself. And, increasingly, the famous couple explains the role of a surrogate in forming their family. ("Surrogate mother" is the popular term for what in most cases should technically be called a "gestational carrier." Technically a surrogate uses her own egg, while a gestational carrier is not genetically related to the child she is carrying. She has had an in vitro fertilization procedure performed using an embryo formed from different people's egg and sperm.
Surrogacy is a viable alternative route to parenthood for several reasons. Straight couples may choose surrogacy because of infertility or other medical issues. Gay male couples may select surrogacy over adoption because of the genetic link to the child provided by the sperm.
Jimmy Fallon and his wife, Nancy Juvonen, announced last month that their new daughter Winnie Rose was born thanks to a surrogate. Fallon and Juvonen had tried "for a while" to conceive without success.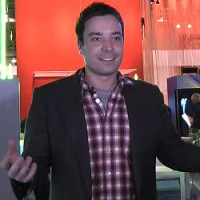 The acknowledgment – even joy – with which celebrities announce the birth of babies with surrogates has had an impact on surrogacy nationwide, USA Today says.[1] In 2002, when Michael Jackson fathered Blanket via artificial insemination with a surrogate mother, the method was rare. Since then, the number of such births has risen steadily in the United States.
Sarah Jessica Parker and Matthew Broderick welcomed twin daughters via a surrogate. The actress had faced "disappointment" trying to expand her family after her son James' birth six years earlier. She calls herself "grateful" for the opportunity to experience motherhood through gestational surrogacy.
Director George Lucas had adopted three children. His first biological child, with his wife Mellody Hobson, was born via surrogate last month.
Nicole Kidman was twice an adoptive parent, with Tom Cruise. Now married to Keith Urban, she delivered a daughter in 2008. Two years later, the couple used a surrogate to have another girl, named Faith.
Actress Elizabeth Banks and her husband used a surrogate after trying to conceive for many years. Their son Felix was born in 2011. Magnus – another son born via surrogate – followed two years later.
Television host Giuliana Rancic could not conceive, after receiving treatment for breast cancer. A year later, she and her husband had a boy, via surrogacy.
Gay Surrogacy: Media Brings Attention and "Adoption"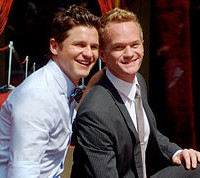 "Gay surrogacy" – that is, arranging surrogates -- is an excellent solution for same-sex couples. Neil Patrick Harris and his partner, actor David Burtka, have two sons, Gideon and Harper. The men used an anonymous egg donor, and a different surrogate carrier.
Elton John and David Furnish also have two children, both with surrogate mothers.
Another gay pop idol, Ricky Martin, has twin sons – Matteo and Valentino – via surrogacy. When Vanity Fair asked him what he would tell his boys about their mother, he replied, "I'm your father and your mother. All families are different. There are families without fathers and some without mothers. There's nothing to feel bad about. Many great leaders grew up without fathers or mothers. Obama, Clinton….I'll tell them the truth. I'll show them pictures of her."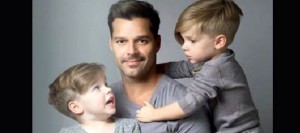 Perhaps he could show them celebrity magazine stories, chronicling their birth.
Although, a few years from now, surrogate mothers may be so common, the news will not be interesting enough to warrant coverage.
Not even in celebrity magazines.
If you're wondering what to tell your children about surrogacy...
Check out the 9th Annual NY Men Having Babies - 2013 Surrogacy Seminar & Gay Parenting Expo.
One of the seminars at the conference addresses this very issue:
A program for surrogacy parents: speaking to your children about surrogacy and gay parenting, 6:00 - 7:00 PM
Join a psychologist, parents of older surrogacy children, writers and other professionals for an interactive workshop about speaking to our kids about their family origins. Learn about age appropriate terminology, dealing with reactions and comments from other children, teachers, family and strangers. We will also discuss the concept of the evolving birth story, decisions regarding the role of the carrier and egg donor in the children's lives, etc. Prospective parents are also welcome! FREE ADMISSION.