Setbacks and Successes for LGBTQ Parents in 2017, With More of Both Predicted in 2018
January 23rd, 2018 | 4 min. read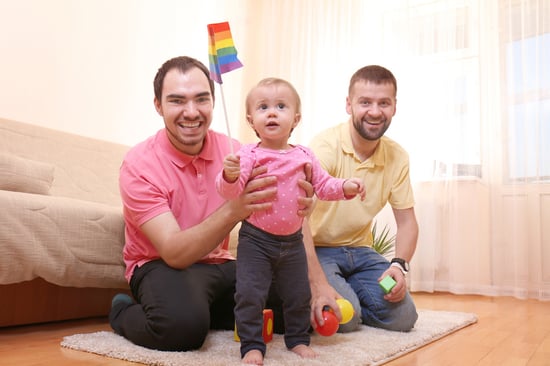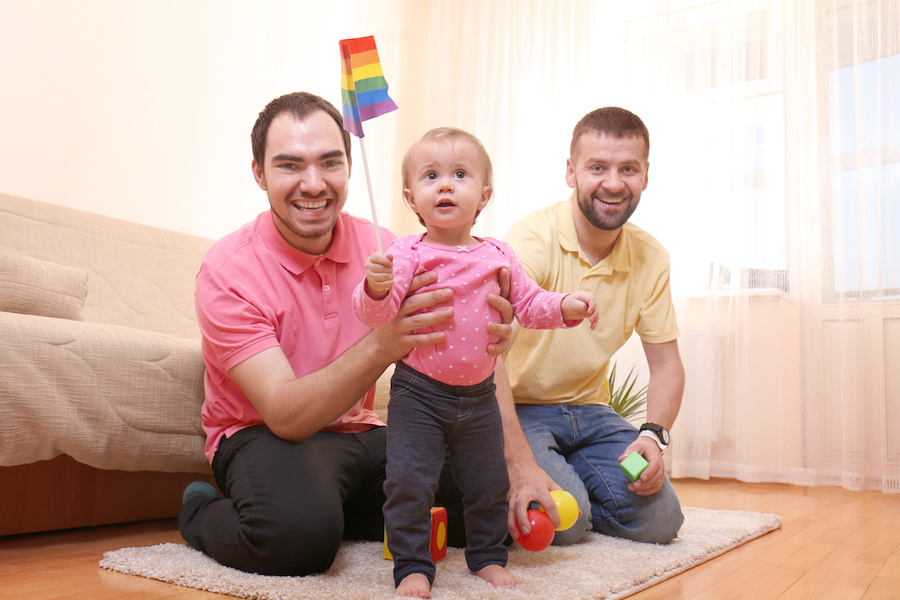 A scorecard of legal victories for aspiring LGBTQ parents will show mixed results from state to state. But homes across the country, where children's laughter is becoming more common every day, reflect a positive trend
Tatiana Quiroga, a regional manager for the Family Equality Council, a New York-based agency that advocates for LGBTQ parental civil rights, said that while the fight is ongoing, the latest generation of couples is taking advantage of advances.
"Despite some setbacks, we're anticipating a baby boom," Quiroga said.
The Family Equality Council, or FEC, is one of several agencies that lobby lawmakers and provide information to advocates of LGBTQ couples who seek to have children through artificial reproductive technology, adoption or foster care.
Amanda Hopping-Winn, the FEC chief program officer, said that in 2017, "license to discriminate" laws were defeated in seven states: Arkansas, Georgia, Minnesota, Oklahoma, Washington, Wyoming and Tennessee.
At the same time, three states – Alabama, South Dakota and Texas – passed laws last year that make it legal for businesses and organizations to discriminate against LGBTQ individuals and families based on a provider's personal moral or religious beliefs.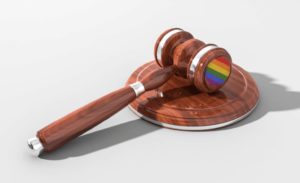 And many states have weak laws that may not protect LGBTQ couples and others, like singles and interracial couples, who seek to start a family through surrogacy, adoption or foster care.
Artificial reproductive technology in those states is often more difficult because the member of a couple who contributes sperm or an egg to a pregnancy probably will have stronger legal parental rights than the partner who has no biological connection to the child. That's why FEC urges LGBTQ couples to make sure the non-bio partner legally adopts the child.
The names of both parents may be on the birth certificate, Hopping-Winn said, but that "amounts to nothing but a state-issued birth announcement." Couples in states that don't recognize both partners as parents might face problems, for example, when the child is taken to a hospital emergency room.
"We highly encourage all our families to cross their T's and dot the I's," Quiroga said. "You've got to be able to protect your family the best you can."
In addition to second-parent adoption, FEC encourages LGBTQ parents to carry relevant papers when traveling with their children between states or internationally.
"You never know what might happen," Hopping-Winn said. "The minute you cross that state line, things could change."
Family Equality Council will spend some of its efforts in 2018 advocating for laws that would ensure LGBTQ rights at the federal level, an effort that promises to be difficult as the Trump administration moves in the opposite direction.
Most recently, the Department of Health and Human Services said in January that it would create a new office to "more vigorously and effectively enforce existing laws protecting the rights of conscience and religious freedom." Media reports said the new rules would be aimed initially at limiting access to abortion, but LGBTQ advocates believe it will also allow providers to curtail medical access in a range of situations.
An FEC press release states:
"Anti-LGBTQ discrimination in health and human services doesn't just hurt LGBTQ people, it hurts our children and families too. Approximately 20% of LGBTQ people are parents, and Family Equality Council has documented numerous instances of harm to our children when health providers are allowed to deny critical services. For example, we have documented the case of a child of a lesbian couple in Texas who was refused emergency treatment by a pediatric dentist who told the parent that 'a child cannot have two mothers.' "
Hopping-Winn said the "next three years will be grueling. But we are optimistic about our partnerships and the work we're doing for our families. We used to fight this battle ourselves, but with the current administration, we are hearing from unexpected allies to support the work we do with our families."
The Family Equity Council's advocacy of family formation will center in 2018 on the Every Child Deserves a Family Campaign. With support from several additional national organizations, the campaign will "promote the best interests of all children in the foster care and adoption system by increasing their access to loving, stable, forever homes, and to ensure safe and supportive care for LGBTQ youth seeking family formation."
The coming months and years will see both setbacks and successes, Hopping-Winn predicted.
"We're a community that has always fought," she said. "This is not new to us. We've had numerous successes in the last few years and unfortunately, we've also had some setbacks. But we're a community that has always had to fight for a seat at the table, and we don't intend to stop now."
Gay Parents To Be stands with the LGTBQ community to fight for the civil rights of our community's parents and children. Let us know which issues you want more information about by giving us a call at (203) 956-2266.

References

Tatiana Quiroga
Tatiana Quiroga is the Southern Regional Manager for Family Equality Council. Tatiana has extensive background in the non-profit sector, mental health counseling field and higher education. She earned her Master of Arts in Mental Health Counseling from Rollins College.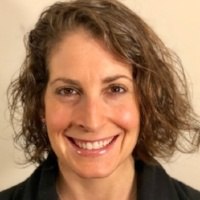 Amanda Hopping Winn
Amanda Hopping Winn is the Chief Program Officer at Family Equality Council. She earned her Master of Arts in Social Welfare from the University of California, Berkley.