Number Of Same-Sex Couples Raising Children Doubles
August 7th, 2012 | 2 min. read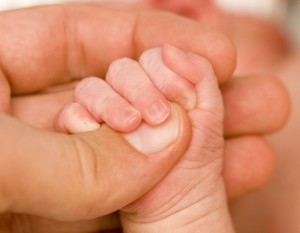 Same-Sex Couples Raising Children Increasing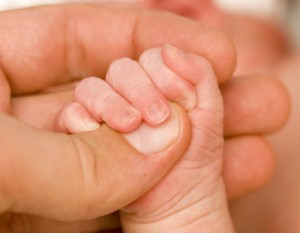 Guest Blogger Lisa Rosenthal of Path To Fertility
The CBS Evening News reported in June 2012 that data from the U.S. Census Bureau indicates the number of same-sex couples raising children is on the rise. In fact, it's more than doubled in the last decade. As a child, I had two loving parents, both of whom I am tremendously grateful to--what loving human beings they were and are. I had two sets of grandparents who were a part of the fabric of my growing up. And then there was Seth. My mother's younger brother. Very bright--very, very bright. Socially conscious. Loved the theatre, opera, arts, musicals, literature. So bright. Drove a motorcycle. Had an apartment in the East Village in New York City. Traveled all the normal places and then all the places that some of us only dream about. Doted on my sisters and me. And we all adored him: my gay uncle.
LGBT Family Building Options
Families are born every day. And children are loved and supported and need more than just their parents. Would Seth have made the decision to become a father if he was young today? LGBT family building options are increasingly selected by gay men and lesbians who want to become solo parents or to create two dad or two mom families. I'm certainly grateful for my uncle's role in my life. He has been an amazing support and influence.
My Memories and Gratitude
I'm not aware that my uncle ever wanted children. We are very close and I think I would know. Or maybe he was just content with the children that he had: my sisters and I. He was hugely influential in my growing up. He was a great champion of me when the typical and normal divisions existed between my parents and myself. He understood things that I was willing to tell him because he was not my parent--or my friend, or my grandparent, or my teacher. He understood all the things I wasn't willing to tell him. He just knew. He was Seth. And he understood everything, including much of what I never had to say out loud.
Seth never had children of his own but we were his children. If he had wanted to become a father, like so many gay men who are building families today, he would have been an incredible one. How honored I have been to be his neice and how lucky I have been to have had him in my life.
Thank you Seth . . . and Scot.
Working with Gay Parents To Be and our partner fertility clinic, Illume Fertility, as a dedicated Patient Advocate gives Lisa Rosenthal an opportunity to expand her passion and commitment to reproductive health and family building. Lisa is committed to supporting all families in having the families that they desire, in the ways that work best for them.