Recent Changes in Surrogacy Laws Important for Gay Parents
October 26th, 2012 | 2 min. read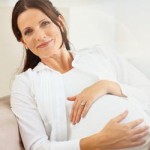 Surrogacy Law Vetoed by New Jersey Governor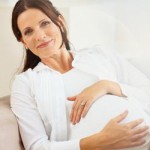 This summer, New Jersey seemed poised to be the latest state to enact a law relaxing restrictions on gestational surrogacy.
But Republican Governor Chris Christie vetoed the measure, which has particular importance for gay parents. It would have authorized written contracts, in cases where a woman agrees to carry and give birth to a child with whom she has no genetic relationship. Those contracts would allow intended parents to accept custody as soon as a child is born, and assume sole responsibility for support.
Christie said there were still "serious and significant issues" surrounding gestational surrogacy. He worried that because – in contrast to traditional surrogacy – the gestational carrier lacks a genetic connection to the baby, "profound change in the traditional beginnings of the family" might follow.
Donald Cofsky, an attorney representing the couple whose case led to the legislation, predicted that Christie's veto would be minor, because gestational surrogacy is legal in New Jersey.
Surrogacy is on the Rise Nationally
Nationally, there has been a 28 percent increase in gestational carriers since 2007, says the American Society of Reproductive Medicine.
"All the governor has done is prohibit intended parents and surrogate mothers from having defined rights and responsibilities under the law," said Rep. Valerie Vainieri Huttle, primary sponsor of the bill. "Ignoring the legal issues that accompany technological advancements, which the governor has done by vetoing the bill, does not remove the challenges."
Huttle added that the courts may be the next step for gestational surrogacy supporters.
New Jersey is one of only a few states that have attempted to address surrogacy through legislation. Across the United States, laws vary widely.
Many states – including Alaska, Colorado, Georgia, Hawaii, Iowa, Maine, Mississippi, Montana, South Dakota and Wyoming – have no provision on surrogacy.
While other states lack specific provisions, according to AllAboutSurrogacy.com, "it appears to be permitted." That's because, in those states, no court cases have been brought.
Still other states – including Florida, Nevada, New Hampshire and Tennessee – permit surrogacy for married couples only. (Texas limits this to "gestational surrogacy contracts").
Then there is Kansas. AllAboutSurrogacy.com says the Sunflower State has no provision on surrogacy, "but contracts (there) appear to be unenforceable."
In Minnesota, while there is no state law, "there have been cases where agreements were upheld in court." Ohio state law is "unclear," though some courts have decided favorably.
Oregon permits only uncompensated surrogacy contracts, while – perhaps surprisingly for a traditionally conservative state – Utah does permit gestational surrogacy contracts.
Connecticut's Surrogacy Laws Are Supportive of Gay Parents
According to John Weltman – founder and president of Circle Surrogacy, and an expert in the field of reproductive law (including surrogacy and gay parenting) – the Nutmeg State is "the best in the country" for surrogacy.
"It's better than California, Massachusetts – anywhere," he emphasizes.
No other state, Weltman explains, has seen its highest court affirm the right of surrogacy for same sex-couples.
New York – and, with Governor Christie's decision – New Jersey are "horrific" states for anyone planning surrogacy.