How Pride Grew from Strife - The Stonewall Riots
June 28th, 2018 | 2 min. read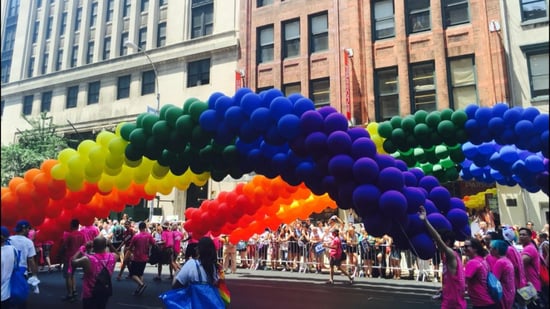 Pride is being celebrated everywhere this month- as evidenced by the many versions of the iconic rainbow flag. Our celebrations of today are reverberations from way back. All the way to 1969.
June 28, 1969 was one more day where intolerance towards the LGBTQ community resulted in yet another violent encounter at the Stonewall Inn on Christopher Street in Greenwich Village, NYC.
Little did anyone know at the time that history was being made, and that the grassroots movement that sprung up would leave footsteps that would forever guide the LGBTQ community.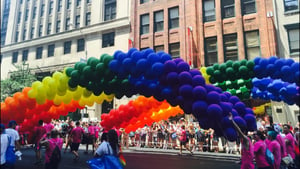 Known as the Stonewall Riots, the political activism in the LGBTQ community changed radically and swiftly. There was a blossoming of color, and a shedding of repression and oppression. There was a feeling of, yes, "Pride".
One year later, there was a march coordinated to commemorate the Stonewall Riots: "All their efforts came to fruition on June 28, 1970, the one-year anniversary of the Stonewall Riots. The march was 51 blocks long from west of Sixth Avenue at Waverly Place, in Greenwich Village, all the way to Sheep's Meadow in Central Park, where activists held a "Gay-in." Borrowing a technique that had been popularized by the Civil Rights Movement, the "Gay-in" was both a protest and a celebration. The front page of The New York Times ran with the headline, "Thousands of Homosexuals Hold A Protest Rally in Central Park."
The official chant for that very first Pride march still works perfectly today, "Say it loud, gay is proud."
It has a nice ring to it, doesn't it?
We are celebrating Pride today by honoring those who fought the fight 49 years ago today, at the Stonewall Riots, and for those who picked up the baton by creating the Pride parades just one year later.
In the video clip above, Dr. Mark Leondires speaks more on what it means to be truly himself, and to be able to help the LGBTQ community in a meaningful way - not only during Pride, but every day of the year.
Working with Gay Parents To Be and our partner fertility clinic, Illume Fertility, as a dedicated Patient Advocate gives Lisa Rosenthal an opportunity to expand her passion and commitment to reproductive health and family building. Lisa is committed to supporting all families in having the families that they desire, in the ways that work best for them.