Nest Egg Foundation Offers 2016 LGBT Fertility Grants for Couples Looking To Start A Family
June 16th, 2016 | 4 min. read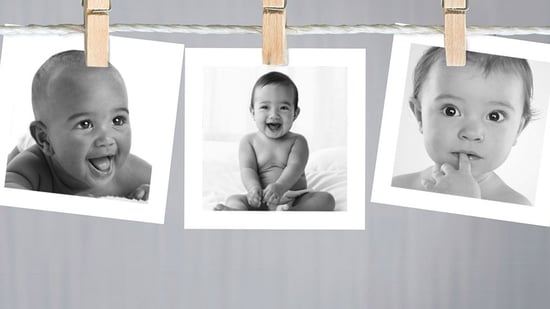 Building a family means bringing a lot of pieces together. It helps a lot to have a generous dose of courage. You know this coming into it. While at the most basic level, you will need to ensure that the three things needed to have a baby are in place, those aren't the only pieces that you need to consider. An egg, a sperm and a uterus. Those are the three most basic biological pieces. To have a baby, we start here.
But this is only the start. How we put the pieces together can make all the difference in the world towards having the family building experience that you are hoping to have.
Whether you can afford to put these pieces together is yet another question. In fact, it can be THE question. The question, that with some answers, stops you from being able to move forward.
Our dreams of having a family aren't akin to wanting a house or a car or a vacation. It's a basic, biological urge. In fact, the strongest urge that we have. And to have to fail because of lack of money?
For those who are at the end of their family building journey because of lack of funds, there is now another chance. A new not for profit organization is offering those that need it, the help they need in the precise way that they need it. It's a collaborative effort that includes two of the top fertility practices in Connecticut, working together to provide for those who are most in need. An effort that has come about because of need, concern and basic human kindness.
We should all be able to have our families. Everyone. Money should not be the determining factor of when you are done trying. Or even more poignantly, needing to begin and not being able to because of the financial issues.
Here's a chance that wasn't available before. See if you qualify and if you do, apply.
We know what it's like to be ready and want our families. We know what it's like to find out that our insurance or financial resources don't cover the expenses that it would take to have the medical treatment that we need.
And we know what's it like to feel like there are no other options because there are no financial funds.
That's why Nest Egg Foundation was created.
For you.
Please apply and see if we can help you. Grants are for individuals or couples that are confronted with primary infertility. Read below for the specifics of how to do just that. This may be your opportunity to start or restart building your family.

Nest Egg Foundation Inc. Offers 2016 LGBT Fertility Grants to Assist Those Struggling to Afford Family Building Treatment
Connecticut-based nonprofit offers grant assistance to individuals and couples to achieve parenthood via IVF
WESTPORT, CT, May 23, 2016 -- This week Nest Egg Foundation, a new, Connecticut-based non-profit organization founded to help those struggling with infertility, will launch their 2016 grant program. Nest Egg Foundation will offer financial grant assistance for in vitro fertilization (IVF) treatment to eligible individuals and couples who have been unable to start their families due to financial need. Applications for the 2016 grant program will be accepted online at www.nesteggfoundation.org/apply from May 22 through July 31, 2016 – appropriately occurring between the holidays celebrating mothers and fathers in the U.S. The final grant recipient will be selected and notified this summer.
Nest Egg Foundation provides grants of financial assistance. In order to be eligible for a grant, applicants must be legal and permanent residents of the US., reside in Connecticut, and must have received a doctor's diagnosis of infertility, among other criteria. Applicants must have an annual income of less than $85,000 if single or $135,000 if married or in a domestic partnership. The number of grants awarded is dependent on review and selection by an independent evaluation panel and fundraising. One grant will be offered during the 2016 summer season. Grants can be used to cover certain expenses associated with IVF that the applicant's' medical insurance company will not cover. This can include an IVF treatment cycle, embryo, egg, or sperm cryopreservation, embryo testing and cycle medications. Grants can be used for treatment at two fertility centers in Connecticut, Center for Advanced Reproductive Services (CARS) and Reproductive Medicine Associates of Connecticut (RMACT). The grant will cover up to $10,000 of treatment.
Nest Egg Foundation is a collaborative effort between medical and financial professionals, attorneys and others who care about building families and want to help those who cannot afford fertility treatments.
"It is a joy to be putting our resources – our time, expertise and money – to help hard working people bring their family dreams to fruition," explains Dana Gilland, President of the Board of Directors for Nest Egg Foundation.
"We know there are men and women who will end their journey to have their families, simply because of money...people who would make wonderful parents, but whose hands are tied because of financial constraints. That's simply hard to swallow and we don't want that to be the end of the story for any family," says Nest Egg Foundation Board Member Mark Leondires, MD who is also the Medical Director for Gay Parents To Be®
and Reproductive Medicine Associates of Connecticut (RMACT).
Created in 2015, Nest Egg Foundation began with generous support and services donated by the following: Harold Levy, The Center for Advanced Reproductive Services, Reproductive Medicine Associates of Connecticut, Miggs Burroughs, CarbonFoot Medical, Morgan, Lewis & Bockius, LLP, Teplitzky & Company, PC, and Information Technology Group.
About Nest Egg Foundation:
Nest Egg Foundation Inc. is a cooperative, Connecticut-based tax exempt 501(c)(3) not for profit organization founded in 2015 to provide financial grants for IVF treatment to those who have been unable to start their families due to financial need. Nest Egg Foundation, Inc., aims to give opportunity to those struggling with infertility via education and access to treatment. To learn more or apply for a grant visit www.nesteggfoundation.org.
Working with Gay Parents To Be and our partner fertility clinic, Illume Fertility, as a dedicated Patient Advocate gives Lisa Rosenthal an opportunity to expand her passion and commitment to reproductive health and family building. Lisa is committed to supporting all families in having the families that they desire, in the ways that work best for them.