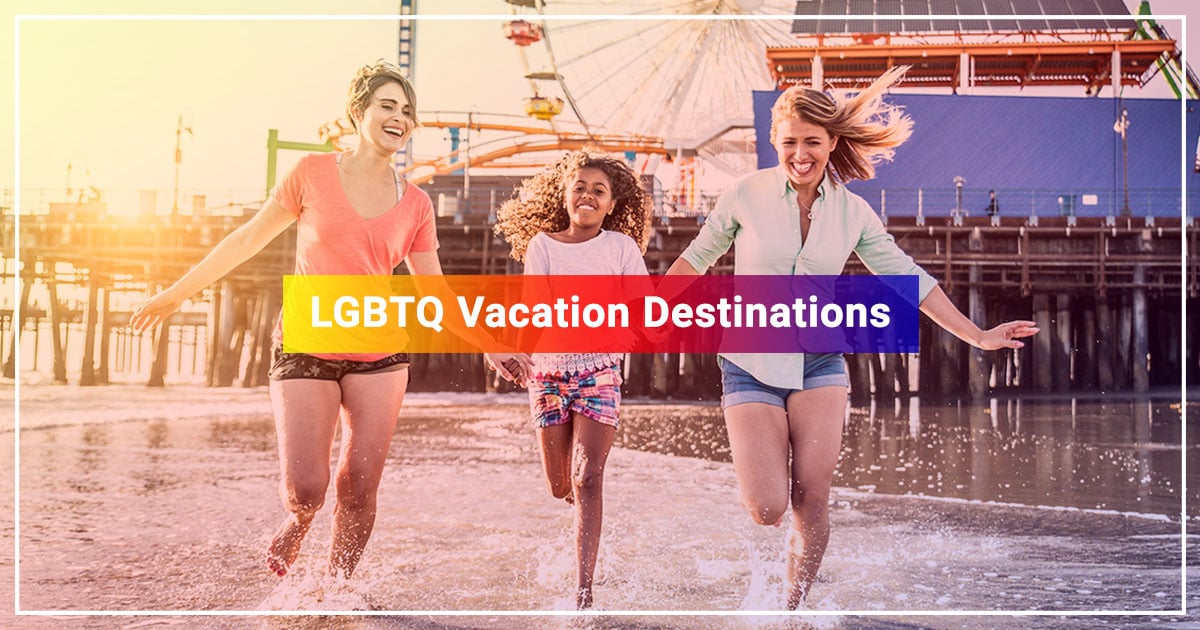 June's over, but for LGBTQ families, it's Pride all summer! Gay Parents To Be has suggestions for celebrating through July and August. Whatever you're looking for -- a trip around the world, a day trip, or a staycation -- we have some ideas for vacations and destinations where you'll feel comfortable and safe while having a blast.
(It was super hard, but I resisted titling this blogpost, "Your Dream Gaycation.")
So where should you and your fam go?
Big, Local Fun
Family Week in Province Town, MA July 27th-August 3rd
Head to P-Town for the largest annual gathering of queer families in the world! This week is jam-packed with activities for you and your kids--from littles to tweens to teens. Connect with other families through the diverse and inclusive gatherings: Celebrating parents of color, single parents' gathering, self-identifying Moms, LGBTQ Muslims and their families, celebrating multiracial families, gathering for transgender and gender non-conforming parents and people with trans parents, gathering for disabled people and their families, etc. I could go on and on about all of the awesome things to do (hint: there's a lot of performing arts), but you should just go check out the incredible schedule!
Cruises and Resorts
R Family Vacations Cruises, July 21-28 & September 21-28
R Family puts together LGBTQ inclusive cruise excursions! In July, LGBTQ families and friends will tour the Caribbean for a week, and in September, there's an adults-only cruise on the Danube, with stops in Vienna and Budapest. There's even more scheduled throughout the year, into next summer, so if you need a little more time to plan, check them out and get going!
11 Best LGBT-Friendly Resorts for Families
Have a sunny destination in mind, but unsure which hotels are fun AND gay friendly? This list from Family Vacation Critic advises where you can find a warm reception in San Juan, Hawaii, Miami, Key West, and of course -- Orlando/Disney World, where your kids are going to need to be for any special Frozen 2 themed rides and restaurants that are sure to pop up in the next year.
Travel in the US
Proud Parents: 6 Best Locations for LGBTQ Families
Planning the classic, gay American road trip? You want to see the country, and you want to enjoy it without worry. Check out Trivago's list of LGBTQ friendly cities to visit in the U.S.! Atlanta, Fort Lauderdale, and San Diego number in some of the must-visit pins on your map.
Travel Around the World
World's Best Place to Travel for LGBT Families
So maybe you're ready to start planning for a Big Trip Abroad -- the kids are finally old enough to enjoy exploring a new city or landscape, and you're looking to get out of the U.S. National Geographic has a slideshow of beautiful, global locations that your LGBTQ family can explore. Whether you've dreamed of going to Spain, the Netherlands, Cambodia, London UK, or Mexico, this list has suggestions for which areas to book your stay.
OK, this one's for the grown ups. Coupled and single parents might be at the point in their life where they deserve a honeymoon. Maybe it's a second honeymoon get away for a partnered couple, a relaxing celebration of friends, or a solo trip to moon over yourself for a minute. Latin American Travel Company has put together a ranking of best places for queer people to honeymoon, the top five include: Canada, New Zealand, Austrailia, Switzerland, and Ireland. Click through for all 31 of their top recommendations, and start daydreaming or planning.
Inspiration
Need inspiration for that special trip? Scroll this list of awesome gay instagrammers, by bloggers The Nomadic Boys, that includes Meg and Lindsay behind Once Upon a Journey, as well as Doug and Sanji who insta and more at The Travelling Gays. Follow all for queer trips and tips.
Staycation for Parents
Top Ten Queer Shows and Movies to Stream This July
Maybe instead of a whole travel plan, you'd rather binge watch a show once the kids have gone to bed. Turn on the subtitles (don't wake the littles!), turn down the lights, and stream one of these queer shows or movies recommended by Them., including Queer Eye season 4, Sorry Angel, and It's Always Sunny in Philadelphia. When the kids are up, Marry Poppins Returns is on Netflix too!
Got the inside scoop on an event, hotel, or staycation idea that's LGBTQ-happy? Let's pool our knowledge. Leave suggestions in the comments!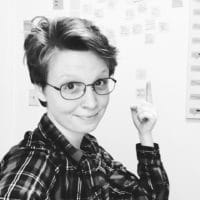 Molly Booth is a queer/bi writer and educator. She holds a Masters degree from UMass Boston, and she's the founder of a Massachusetts LGBTQIA+ educational nonprofit. She's also the author of queer young adult fiction novels SAVING HAMLET (2016) and NOTHING HAPPENED (2018) both published by Disney Hyperion. Recently, Molly wrote and presented a conference paper on queer theory at a national conference. Visit her on twitter @mollygbooth and on her website mollybooth.com.
Molly Horton Booth (she/they) is a queer writer and editor. Her work can be found here on Gay Parents to Be, Wayfair.com, McSweeneys.net, etc. She's also an author of YA fiction, and her work has been featured on the American Library Association's Rainbow List. Her books include: SAVING HAMLET (2016), NOTHING HAPPENED (2018), and TWELFTH GRADE NIGHT (coming Fall 2022) all published by Disney Hyperion. Molly lives on a beach outside of Boston, MA, where she spends her free time with friends and family, obsessively crafting, and doting on her pets. Find her on Instagram @mollyhortonbooth or at mollyhortonbooth.com.