Hot Fun in the Summertime
July 3rd, 2018 | 2 min. read
By Emma Lott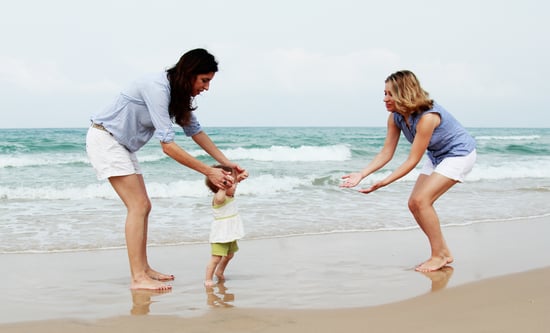 Celebrate Summer 2018 with your LGBTQ Family!

As temperatures hit this summer's record high and the Fourth of July is right around the corner, this is a great time to look ahead to the next two months of fun in the sun! Although it may feel like Pride celebrations are contained to the month of June, there are many ways to celebrate being LGBTQ in and around our local Connecticut community. Whether you're looking for inspiration, a place to be yourself, a chance to get involved, or just some time by the beach, our summer rundown has something for everybody!
In our backyard: Pride Party at the Lounsbury House
The celebration of Pride does not stop with the month of June! Organized by the local Triangle Community Center and hosted at the historic Lounsbury House in Ridgefield, join them for hors d'oeuvres, drinks and dancing the night away.
For the teens: Summer Camp with the TCC
Responding to both a need and a community-driven desire, The Triangle Community Center is hosting its first ever LGBTQ youth summer camp. This is not only an opportunity to make friends within the LGBTQ community, it's a learning experience! Participants will have the opportunity to go on field trips, experience cultural attractions, and all the while feel the support of their local LGBTQ community.
Whether you're a new volunteer, or someone who has chosen to help support the LGBTQ community in our area before, come on down to the Triangle Community Center, conveniently located in the heart of Norwalk. Learn more about the TCC's mission and what you can do to give back in the community. Fun fact – Gay Parents to Be has been a proud Pride in the Park sponsor for years, and we're always excited to see new faces at TCC events!
If you want to get away…Check out Family Week in Provincetown, MA
Family Week is the largest annual gathering of LGBTQ families in the world. Sponsored by the Family Equality Council and Colage, join in the daily events for a chance to build community and become empowered on today's issues – or just relax by the beach with other families! Don't miss Gay Parents to Be's very own Lisa Schuman, who will be leading a parenting workshop on Monday, July 30th.
As the Brand Specialist, Emma is the marketing lead for Gay Parents To Be, helping to build awareness of the brand not only as a direct path to parenthood, but also as a general resource for fertility information in the LGBTQ community. She loves the chance to attend conferences on LGBTQ health and family building, and meet prospective patients.