LGBTQ History: A Look at LGBTQ Families Through the Years
October 29th, 2021 | 4 min. read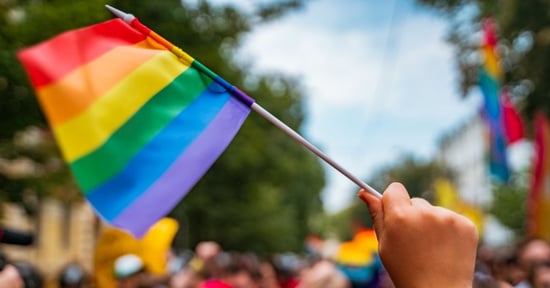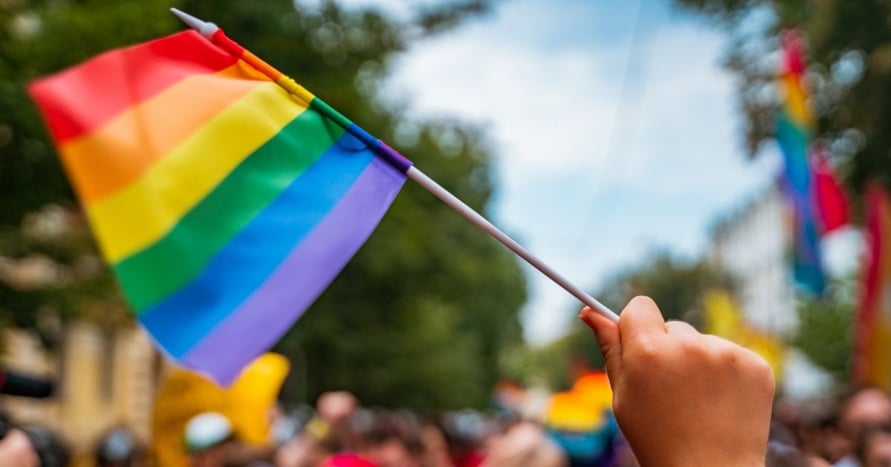 In June, towns across the world celebrate the history of "Pride Month," and we highlight LGBTQ icons from across history. The infamous Stonewall Riots that began June of 1969 have long been recognized as a catalyst for the gay rights movement as we know it today. But, who said education and celebration must stop in June?
Fast forward a few decades, teacher and former GLSEN chapter leader Rodney Wilson recognized the importance of LGBTQ-inclusive curriculum for making LGBTQ students feel safer in schools. In 1994, LGBT History Month was born. We celebrate LGBTQ heroes and events during the month of October, and here at Gay Parents To Be, we're using this time to celebrate the history of family-building and share a snapshot of what our families look like today.
Between the two critical tentpoles of Stonewall and LGBT History Month's inception, there was a growing sense of momentum and support from and for the LGBTQ community. From the establishment of Lambda Legal as the first legal organization dedicated to defending the rights of the community in 1973, to the first National March on Washington for Lesbian and Gay rights, to the first few legal rulings in support of same-sex marriage, LGBTQ families began to gain legal legitimacy amongst the broader community.
The rights of gay parents grew slowly but surely. In the late 70s, states like New York and California began to allow same-sex couples to jointly adopt on a case-by-case basis. However, it took over 30 years (2010) before the last state overturned their adoption ban for married same-sex couples. While these gains were being made, couples began seeking additional legal protection for parentage in the form of second-parent adoptions.
In 2015, the US Supreme Court struck down Section 3 of the discriminatory Defense of Marriage Act, affirming under the law that all couples deserve equal treatment and allowing same-sex couples to protect their families and one another. This was a watershed moment in the history of LGBTQ families and led to further rulings that married same-sex couples have the legal right to both be recognized as parents.
In 2021, the Connecticut Parentage Act passed, which was a huge victory for families in the state of Connecticut. "These critical reforms recognize the diversity of families in Connecticut and ensure that all children can have their legal parentage established, regardless of the circumstances of their birth," according to GLAD.
In parallel, the world of reproductive medicine that helps make modern families possible advanced at its own pace. From the birth of the first IVF baby in 1978, to the development of high tech laboratory equipment that allows embryologists to test embryos for chromosomal abnormalities, to adjacent legal measures such as the legalizing of compensated surrogacy in many of our 50 states, we continue to take strides towards a world in which all families, no matter how they came to life or who the parents are, can grow safely.
And so, we come to the present day. Although there is still much work to be done in this arena, marriage equality has led to greater acceptance of our LGBTQ families. We now live in a world where same-sex moms-to-be can consider a reciprocal IVF journey with joy, and where dads-to-be can consider a surrogacy journey with excitement rather than apprehension. Where adoption, foster-to-adopt, and biological pathways are all viable paths to parenthood for everyone, not just some.
Although marriage and parentage laws remain different from state to state, with the help of a knowledgeable reproductive attorney, same-sex couples and individuals are now able to build their families free from the stigma and fear of the past. Studies released in the past few years reveal that not only are the kids (of LGBTQ parents) alright, there is no significant difference in mental health, and behavioral or emotional functions between children of LGBTQ parents and non-LGBTQ parents.
This week we looked backward to celebrate LGBTQ History Month so we can turn our gaze forward in the weeks (and months) to come! Stay tuned for our LGBTQ Families of the Present and Future Families posts this month, where we'll discuss a recent survey about LGBTQ millennial views on family building, the future of gay insurance coverage, and continued advocacy for LGBTQ families.
If you're interested in taking the next step and starting to plan your family-building journey, feel free to read more on our blog. Interested in surrogacy? Insemination pathways for moms? Click here for our guide to LGBTQ family and parenting terms you should know.
Dr. Mark P. Leondires is the Founder and Medical Director of Illume Fertility, a fertility clinic with 5 locations in Connecticut and New York. Dr. Leondires is board-certified in both Obstetrics and Gynecology and Reproductive Endocrinology and Infertility.