ALL CHILDREN MATTER: The Legal and Social Hurdles for LGBT Parents
March 18th, 2016 | 2 min. read
By Dan Woog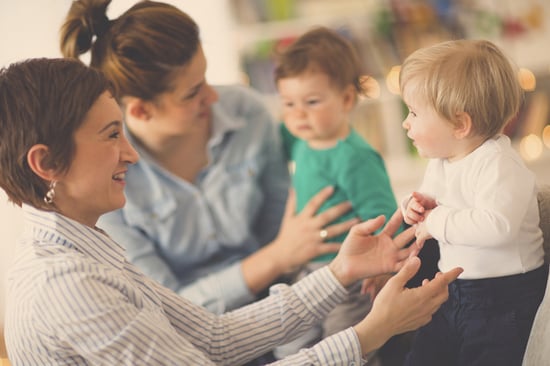 LGBT parents and parents-to-be know a lot about LGBT families.
But there are still some surprises.
Research Shows Positive Outcomes for Children of LGBT Parents
Like this: The state with the highest percentage of LGBT couples raising children is …
Mississippi.
Mississippi?!
In fact, the next nine states after Mississippi are Wyoming, Alaska, Arkansas, Texas, Louisiana, Oklahoma, Kansas, Alabama, Montana, South Dakota and South Carolina.
California, New York, Connecticut -- none of those states cracked the Top Ten!
Those are just two facts to emerge from "All Children Matter: How Legal and Social Inequalities Hurt LGBT Families." A joint project of LGBT leaders and child advocates, it's a wide-ranging look at the 2 million children being raised by gay, lesbian, bisexual and transgender parents across the country.
That's right: 2 million.
And they're not just in the South (!). The study finds children of LGBT parents in 96% of all U.S. counties.
Those families are more racially and ethnically diverse than the general population, the study shows.
Some more interesting facts: Same-sex couples of color are more likely to raise children than white same-sex couples.
Nearly half (46%) of bi-national same-sex parents rear children, compared to only 31% of same-sex couples where both parents are American citizens. And LGBT families are more likely to be bi-national than heterosexual-headed households.
And it reinforces what more than three decades of research has proven: that children of LGBT parents grow up "as happy, health and well-adjusted as their peers."
Summing the Inequities for LGBT Parents
But don't wave that rainbow flag too high just yet. "All Children Matter" notes that children raised by same-sex couples are twice as likely to live in poverty as those who live with married, heterosexual parents.
And there are still a patchwork of laws that govern the relationships between LGBT parents and their children. For example, with children born through donor insemination or surrogacy, some states allow both dads or moms to be named as legal parents. At the other extreme, in some states the second parent must remain a legal stranger to the child.
Connecticut allows joint, second-parent and step-parent adoption for same-sex parents. New York, New Jersey and Massachusetts do too -- and have legalized non-discrimination adoption protection for LGBT parents too.
The multi-group "All Children Matter" study builds on and reinforces others, over many years, which affirm that couples in strong, secure relationships raise strong, secure children -- no matter the parents' gender.
And, it appears, one of the most popular places for LGBT couples to do it is Mississippi.
(Click here for the full "All Children Matter" report: http://www.lgbtmap.org/file/all-children-matter-full-report.pdf. To see the legal status of LGBT parents in your state, click here: http://www.lgbtmap.org/equality-maps)
Dan Woog is a writer, educator and LGBT activist. He has written 17 books. Subjects include LGBT issues in gay education and the workplace, gay male athletes, and the importance of straight allies. He is also a co-founder of OutSpoken, Fairfield County's support group for LGBT youth.