The 3 Pillars For Building A LGBT Community
May 18th, 2016 | 5 min. read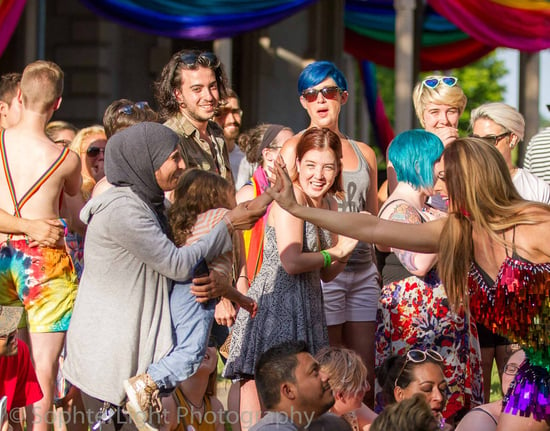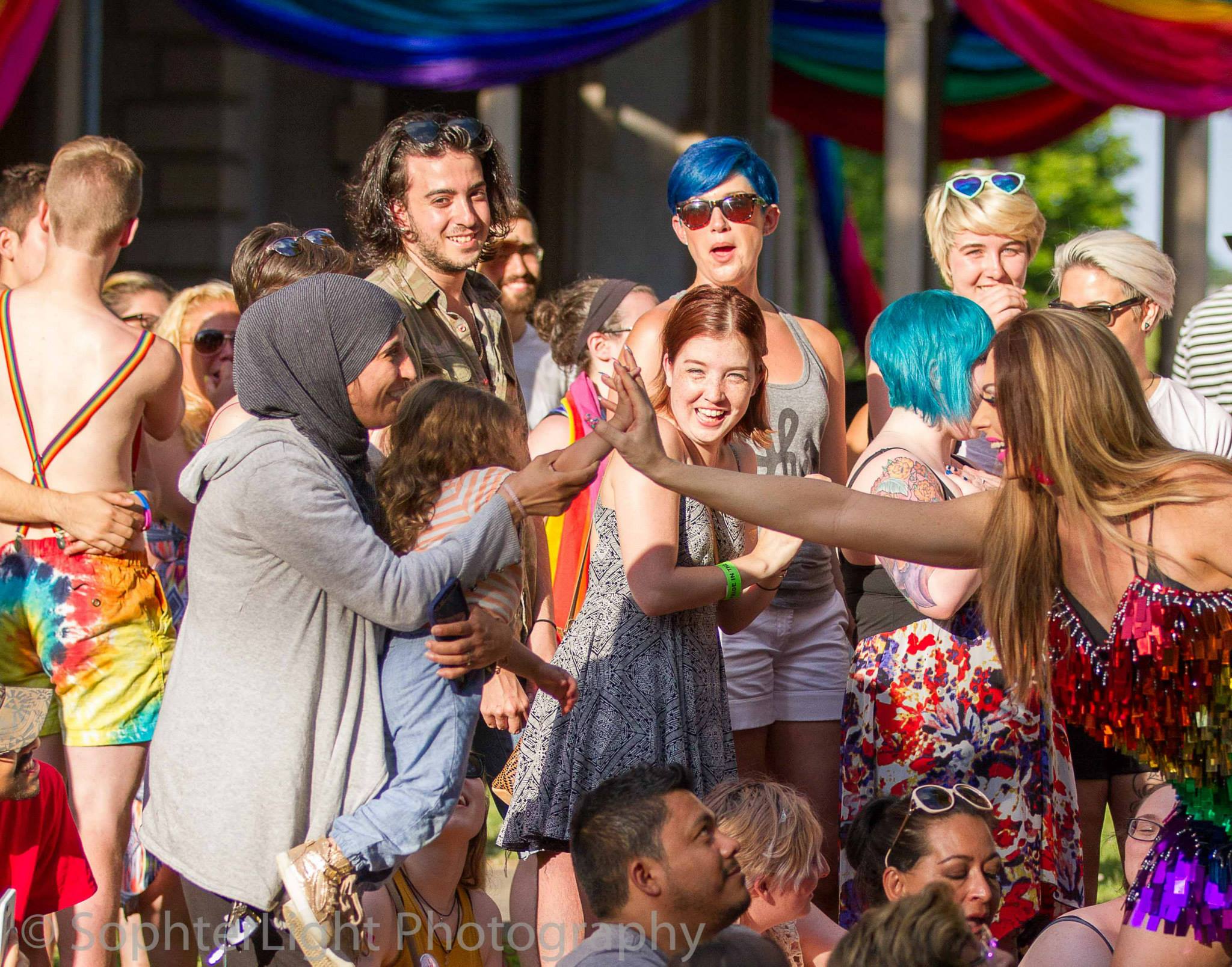 One day while updating one of Triangle Community Center's (TCC) social media pages I was prompted to answer a question. The question read "Triangle Community Center is in the business of . . . . " I paused for a moment, racing through my mind, thinking of all the different programs TCC now has. (Support groups, youth groups, older adult programming, case management, financial assistance, health and wellness, and social events just to name a few.) How could I possibly summarize all of that into a succinct answer that would complete this sentence? At that same moment, I had a realization, which led me to type in just two words, "building community". While more and more LGBTQ families flock to Fairfield County from New York City to lay down roots and raise their children in a "nice suburban community", some may experience a lack thereof. We have all heard the adage that is "take a village" to raise a child and at TCC we know it takes a cohesive, connected and engaged LGBTQ community for our families in the area to feel supported. That is what TCC is working on building. TCC is actively engaged in the process of molding our LGBTQ communities into a single, more informed, engaged and supportive LGBTQ community.
As a community center, TCC is in the business of building community. It is an important aspect that our staff works on diligently every day from morning until night. Programs, events, mailings, emails, websites, and social media all dovetailing into a complex approach to community building. What exactly does building community look like when working with LGBTQ people? To understand the answer to that question you must first understand that the LGBTQ "community" is not one community but dozens of smaller communities bonded together by just one simple acronym, LGBTQ.
The LGBTQ community does not just represent folks who identify with a minority sexual orientation, it of course also includes people who identity with a minority gender identity as well. When you go on to factor in all of the unique identities included under both umbrellas; lesbian, gay, bisexual, transgender, queer, questioning, transsexual, genderqueer, gender non-conforming, pansexual, asexual, intersex, agender, to name a few; you may begin to understand that each of these identities actually represent a community of their own.
How do you go on to create just one community from many? That is a question that many LGBTQ community centers around the country grapple with on a daily basis. Some centers experience a great amount of infighting, others may be labeled as an inclusive place for some parts of the community, but not others. While TCC may have been labeled as either of these categories in the past, today it is persistent in fighting to be an inclusive organization each and every day. I use the word "fighting" because being inclusive is an everyday challenge, which does not end. Organizations must be willing to engage in this everlasting challenge and enter into new spaces to push the boundaries of their own comfort levels. For the sake of giving you a succinct understanding of what tools are used in this somewhat vague, but meaningful task I have narrowed this work down to three main components; Education, Empathic Dialogue, and Celebration.
Educating The Local Community on LGBTQ Identities
Many assume that members of the LGBTQ community are by default more educated and aware of the different identities that exist within our community as well as their needs. This is simply not true, the only way one becomes aware of the different identities within the LGBTQ community, as well as the intersectionality (overlap of multiple minority identities and experiences in one person) of these identities with other minority identities such as race, religion, and ethnicity and the unique experiences of people within our community, is through a persistent and never-ending effort to educate oneself. This education is not something that is limited to people within the LGBTQ community, in fact, it is something anyone can engage in and at anytime. If someone outside of the LGBTQ community is more proactive about seeking this education than someone within the community, while they may have a harder time understanding the experience of an LGBTQ person, they may still be better informed and aware of the composition of our community. I see education as being a first step in building community, because demonstrating the interest and effort to be well informed about other identities and experiences in our community aside from our own shows a level of compassion and caring that is essential when building community with those around us. It also gives members of our community a common language by which to engage in empathic dialogue. TCC has been working to provide this important education through our newly developed LGBTQ Cultural Competency Training Program.
Creating Empathic Dialogue
Once a basic level of education has been achieved and people now have a common language by which to understand each other, empathic dialogue may begin. While dialogue may take place before basic education takes place as well, this may sometimes create confusion, misunderstanding, and hurt when folks do not assign the same meaning to the terms being used. Once we all understand the language of the LGBTQ community, even understanding that it can change quickly, we can go beyond definition of terms and begin to discuss experience. Listening to firsthand accounts of the experience of folks coming from different identities within our community is a practice in empathy. The ability to understand not just the series of events in someone else's experience and how they differ from our own, but the different emotions expressed as well. Empathic dialogue is engaging in conversation while seeking to understand the emotions experienced by others and not assigning judgment to them as "right or wrong" but understanding that difference in experience has conditioned us to react differently to the same situation. This allows us to understand that when experiencing events as a community, members of the community will have different experiences and reactions to the same event based on their own unique identity.
Celebrating LGBT Pride
Celebration is the third component in community building. Once we have achieved a common language and engaged in empathic dialogue, we may begin to celebrate the things we have in common. This is by far the best part of community building and when done correctly allows everyone in the community to engage in the celebration so that they may have similar experiences, all of which are positive. TCC has been working on organizing this kind of celebration for Sunday, June 5th at Mathews Parks in Norwalk, Pride in the Park. Pride in the Park is an event that was created with one very important goal, inclusion. In order to be inclusive of everyone in our community it must first be safe and appropriate. While some Pride events have adult entertainment which may keep families away, Pride in the Park is proud to offer family activities throughout the day and work with our main stage performers to ensure PG entertainment so that all who are attending can enjoy.
When I first started at TCC back in September of 2013, many simply did not believe we had the population density or demographics to achieve a large and vibrant LGBTQ community in Fairfield County. Today, I delight in knowing that just under three years later those same folks will be joining close to 3,000+ guests this year at Fairfield County's highly anticipated annual Pride festival. This is groundbreaking for our small corner of the New York City metropolitan area.
I would like to personally invite you to come out to Pride in the Park this year, and of course please bring your family along. In the spirit of building community I also ask that you come prepared. Take time to read more about the LGBTQ community and the different identities, experiences, and challenges it represents. Come ready to engage in empathic dialogue with new members of the community you may meet, and remember that their experience may differ greatly from yours. Most importantly, come ready to celebrate the diversity of our community and all that we have achieved as well as all we still have left to fight for. With this approach I am sure you will meet new friends and create new relationships that day which will support you as you continue the hard work of caring for your family. The LGBTQ community is by far one of the most, if not the most diverse community in the world and that is indeed something worth celebrating.
Anthony Crisci is the Executive Director of Triangle Community Center (TCC) in Norwalk, CT. Anthony began in his position at TCC in September 2013 as the organization's first ever full time staff in its 23 year history. Previously he worked as an Executive Assistant to the CEO of Bend the Arc.