Introducing Our Notable Contributors
December 29th, 2014 | 2 min. read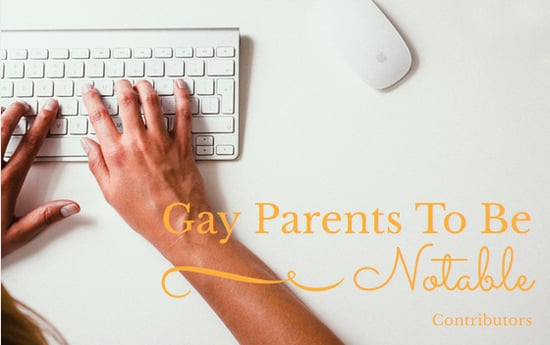 Notable Contributors | What Are They? And Who Are They?
First let me start by saying that there was a lot of time and thought spent creating the name – Notable Contributors. A lot of time and a lot of thought.
The GayParentsToBe team at RMACT, (headed up by Dr. Mark Leondires), wanted to create categories of writers, friends, significant voices, legal minds, parents and members of the medical community to rely on to help create content for GayParentstoBe. A group who we recognize as important, eloquent and significant enough in the community to represent and speak for and about the LGBT community in regard to becoming parents.
Notable Contributors is the term that we came up with as a title for people who have all ready been actively supporting the work and content that you have seen on GayParentsToBe. They are our go-to people when a time sensitive, medical, political or other relevant issue has arisen in the GayParentsToBe community and we would like someone with a depth of experience to comment or advise us about it.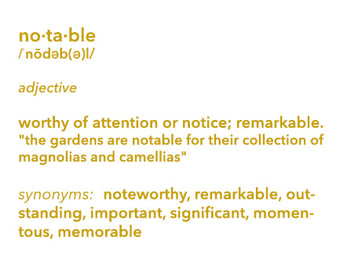 We want to recognize these folks for the hard work that they have all ready done and thank them in advance for the hard work that we are going to continue to ask them to do. And we want you to know who they are because they take time and energy to make sure that what we post here is correct and accurate. And thoughtful. And forward thinking. And educational. And funny. And inspiring.
So we will be introducing our Notable Contributors, one at a time. There are categories, which include medical, psychological, parenting, social, and legal voices. We will be introducing you to each of the Notable Contributors in each category and we will have a place on our website where you can read their biography and see their photo.
We want to give credit where credit is due. We don't do this alone. We don't want to do this alone. We want you to know that we depend on our friends. And we depend on you. Please let us know what you find interesting, entertaining, thought provoking, educational and more. Please let us know what you would like more of. Or less of.
This website is for you.
A warm welcome and thank you to all of our Notable Contributors. We look forward to having your voices be part of GayParentsToBe.
Working with Gay Parents To Be and our partner fertility clinic, Illume Fertility, as a dedicated Patient Advocate gives Lisa Rosenthal an opportunity to expand her passion and commitment to reproductive health and family building. Lisa is committed to supporting all families in having the families that they desire, in the ways that work best for them.