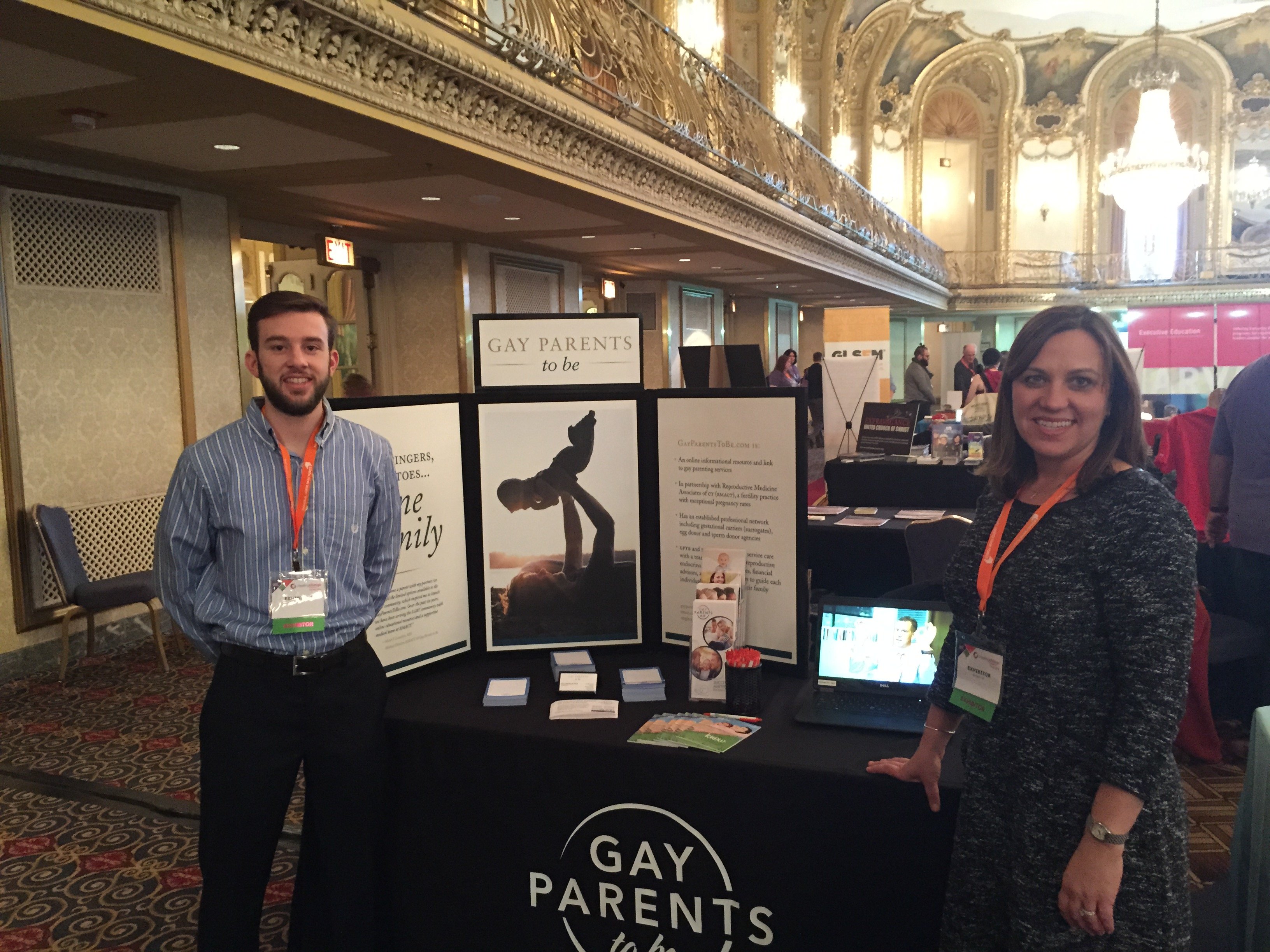 After partnering with the National LGBTQ Task Force in NYC for a successful Family Building event to kick-off the year (over 80 folks came out to join us early January), I looked forward to attending their Creating Change Conference in Chicago.
The experience was eye-opening to me. Let me backtrack a little—most of my time at the RMACT (Reproductive Medicine Associates of Connecticut) office is spent "behind-the-scenes," monitoring campaigns online, working on outreach initiatives, and so on. Most of my daily interactions are done so through the lens of the digital world. The opportunity to connect in-person and to experience and explore themes in real time provided me with a different perspective. I left with more knowledge and a greater admiration for this movement which centers on love and respect—two fundamental human rights and values.
The Task Force's mission is quite clear—to advance full freedom, justice and equality for LGBTQ people – and I believe their Conference exceeded these goals through a wonderful display of passion, activism and inclusion.
Similar Missions | GayParentsToBe + The Task Force
I observed three main pillars of the Task Force, which I found mirror our philosophy at Gay Parents To Be—to inform, support and inspire action. For the Task Force, this means to always stay informed, and keep others informed. Spread the news about recent policy changes and continue to shine a light on existing issues to affect change. Show your support by becoming a Task Force member, joining a local leadership council, or by donating financially if it's feasible for you. Take action by attending activism events such as the Creating Change Conference, and join in on other movements you are passionate about. Take action online by spreading awareness to #StopTransMurders, #RestoreTheVRA and call for #ImmigrationReform. Many, if not all, conference attendees were engaging in these practices.
How are these mainstays – to inform, support and inspire action – similar to our own at Gay Parents To Be? I'll do my best to explain through a series of conversations I had throughout the conference. Conversations that led me to realize that, as an ally, I can be doing more to support and advance this movement.
LGBT Family Building Conversation Recaps
I spoke with a man who was rather cautiously exploring his family building options, as he did not believe there were any available to him and his partner. He told me stories of doctors refusing to treat patients because they were gay. I was taken back because I often forget how this is a truly unfortunate reality for many, due to the fact that the doctors at RMACT and Gay Parents To Be are so open and proud to work with members of the LGBTQ community. He told me his fears of raising children in a hostile world where they may not be included, and may even be discriminated against for having a family that looked "different." As unfortunate and horrendous as this may be, these are real concerns that many LGBTQ families have to grapple with.
I realized that I was being educated on a very real and personal level. And I realized the tremendous courage and fortitude it takes to traverse this journey. I did my best to inform this man of his biological family building options; to support him in his vulnerability and honest concerns, and ultimately, to inspire action—to encourage this man to continue along his family building path because at the end of the day, the hurdles are surmountable. The end goal of having the family you always dreamed of is worth it. And there are people, and clinics, and lawyers out there who are happy and willing to help you navigate all of the options to bring a child into the world.
#ImAnAlly
In another conversation, a single man wasn't aware that having biologically related children was an option to him. He thought that his chance to have children and start a family had passed. He was pleased to hear that biological parenting services for the LGBTQ are out there, but even more so, he was empowered with another option that he did not consider prior to our conversation.
He asked me if I had children. I do not. He asked me if I was considering building my family. At present time, I am not. He asked me if I was "L-G-B-T or Q," and when I responded that I was a straight male, he retorted, "No— you're an ally." It was a profound moment for me. Though I've always considered myself an ally, I wondered why that hadn't been my initial response. Being informed by this man inspired me to take ownership of my position. I confidently replied, "Yes, I'm an ally."
One final moment that sticks out in my mind was when a transgendered individual approached us about our use of language. To start, they thought our name did not make it clear enough that we work with the Trans community. This individual challenged us on our use of language, and encouraged us to look for more inclusive and gender neutral terminology. We whole-heartedly embrace these suggestions, as we are always looking for ways to better support all of the communities and people we work with. After explaining our mission and our family building resources for Trans individuals and couples, such as cryopreservation and specific content written by Trans people on our blog, this individual became full of hope and was thrilled to hear that they had options.
As seen in these conversations and elsewhere throughout the conference, there was a reciprocal effect taking place that exemplified both of our missions. As I was making an effort to inform people of our biological parenting services, support them along their family building journeys and inspire them to take action of their own, I found that I was being informed, supported and inspired all the same. The result was a series of mini-revelations that allowed me to take ownership in my position as an ally of the LGBTQ community; feel proud to work for such a passionate organization like Gay Parents To Be, where we are genuinely committed our mission of providing resources and access to family building options for everyone; and feel honored to work with the LGBTQ community to advance this movement.
My intention for this piece is to create a ripple effect, where other allies and LGBTQ community members come forward and share their perspective and experiences. I encourage you to do so by commenting below.
#ImAnAlly – Are you?
---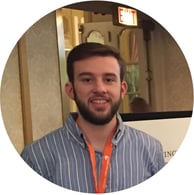 Matt Boley
Matt is the Project Coordinator on the Program Development team at Reproductive Medicine Associates of Connecticut (RMACT) and Gay Parents To Be. He received his undergraduate degree in English from Fairfield University. With minors in Communications and Peace & Justice studies, and prior experience working in nonprofit, he hopes to continue writing social commentary to affect change on key issues that impact our current society.