Part 1 | How Obergefell Changed Adoption for Same Sex Couples As We Know It
August 4th, 2015 | 2 min. read
By Brian Esser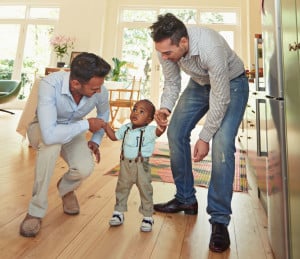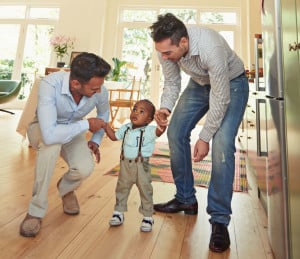 June's Supreme Court decision in Obergefell was a huge victory for our community and brought marriage rights to same-sex couples in all 50 states.
As an adoptive dad myself, I was pleased to see that adoption was at the heart of the marriage cases, which came from Michigan, Ohio, Kentucky and Tennessee. The plaintiffs in the Michigan case were a lesbian couple who adopted from foster care but could not both be the legal mother of their three children, because the law in that state only permitted married couples to adopt jointly. Two of the plaintiffs in the Ohio case were gay dads, who could not get both their names on their adopted son's birth certificate, because the state refused to recognize their New York marriage.
So, let's look at what this ruling means for families who have adopted, or are considering adoption.
How Marriage Equality Changed Adoption for Same Sex Couples
What is the most immediate benefit of Obergefell for same-sex adoptive families?
Many states only permit married couples to adopt jointly. Now that same-sex marriage is permitted in all states, married LGBT couples will be able to adopt jointly. In the past, if you lived in, or adopted from, a state that did not recognize your marriage, only one of you might be legally recognized as your child's parent. If you were to break up, only one of you would have the ability to sue for custody or even visitation. If your partner was the legal parent and he or she died, you would have had to petition for guardianship of your own child. All families will now be able to complete a second-parent adoption so both parents can have their rights protected.
What does Obergefell mean for same-sex couples considering adoption?
The good news is that now adoptive families can adopt from almost any state and not have to worry about finalizing in a friendly state or having to complete a second-parent adoption once they return home with their child. In the past, some adoptive families have avoided accepting placements in states that are perceived to be hostile to their families.
This is Part 1 of a five part series on the effect of the Marriage Equality ruling on adoption by same-sex couples. Look for Part 2 on Thursday.
Brian Esser is a solo practitioner whose practice focuses on building families through adoption, surrogacy, and assisted reproductive technology, and protecting families through proper estate planning.