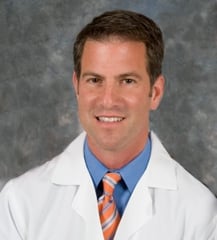 GayParentsToBe is an informational resource and link to gay parenting services. We strive to provide the best care for LGBT couples and individuals as they navigate all of the options to bring a child into the world. To better serve our LGBT community, Reproductive Medicine Associates of CT launched GayParentsToBe to more completely address the unique challenges same-sex couples and LGBT solo parents face when building their family. Our Connecticut and New York locations are supportive of gay and lesbian couples as well as individual parents by choice. Working with an established professional network, including gestational carrier (surrogate), egg donor and sperm donor agencies, we provide full service care to help you realize your dream of building a family.
LGBT Family Building
GayParentsToBe is proud to excel in family building on behalf of the LGBT community who, now more than ever, can more easily exercise their reproductive rights. We maintain active partnerships with experts in the reproductive field, including eminent health psychologist Andrea Braverman, Ph.D. and national IVF leader Richard T. Scott Jr., M.D., as well as select surrogacy agencies and other supportive industry providers. Matching these resources with our own first-class clinicians, caring staff, and state-of-the-art laboratory facilities, we hope to make the family building experience easy to understand, simple to access, and efficient for LGBT community members.
As Medical Director of RMACT, this is both a professional and personal venture. Over the past six years, RMACT has been serving the LGBT community. When I became a parent with my partner, we recognized the limited options available to the LGBT community, which led me to make GayParentsToBe one of my personal projects. As with most new ventures, this will be an opportunity to grow and learn. We welcome your feedback as we continue to support gay and lesbian couples and individuals making family building choices and share in the opportunity to bring children into the world. We are proud to make the field of reproductive medicine more accessible for everyone.
- Dr. Mark P. Leondires
Medical Director