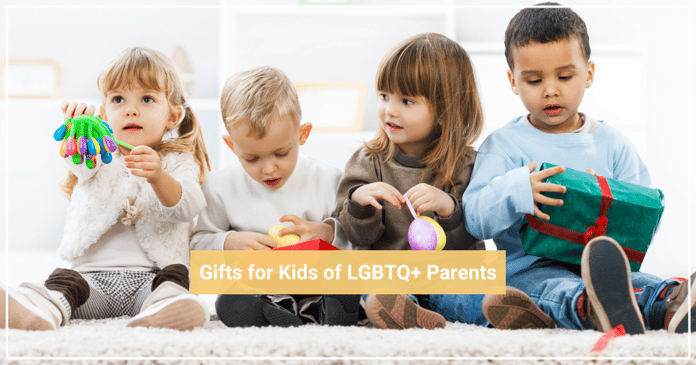 It's official. The holiday season has finally crept up on us. If you're like us, you're frantically shopping for each name on your Nice List. While it's easy to buy toys for each tot on your list, sometimes it can be challenging to find the perfect present, tailored for children of LGBTQ+ families. Not to worry though -- you came to the right place! We've pulled together a list of gifts for kids of LGBTQ+ parents. While there are a few rainbows sprinkled in this mix, our main goal for this list was to make it as thoughtful and inclusive as possible. Whether you're shopping for a newborn, a little reader, or a family with a baby-to-be, we've got you covered.
Read more for the top gifts for kids of LGBTQ+ families: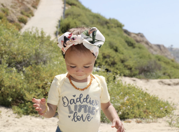 All of these onesies, pacifiers, tees, and more struck our eye because they're absolutely adorable. We're partial to this onesie designed for a brand new pea added to a pod, or this one - "created with love" for any baby whose creation story involves IVF.
However, the premise behind PeaTree Clothing Co. is even sweeter. This small-batch, sustainable clothing company was founded by two sisters after their own gay uncle built his family through surrogacy. When shopping for baby shower gifts, Sam and Jess realized that all of the cutest baby bodysuits were designed with messages specifically for heterosexual couples and knew that needed to change!
Based on their support of LGBTQ+ rights and sustainability, all of their onesies are 100% organic cotton, gender-neutral, and hand-sewn in their local LA area. Don't you love when your gift supports a good cause and is so cute! Click below to shop:
2. Curl up with a Good Book
Everyone is familiar with the Mommy, Mama, and Me series and And Tango Makes Three, but have you checked out our lists of LGBTQ+ children's books and top LGBTQ+ kids books featuring black characters? The books featured on these list have LGBTQ+ characters, and can help little ones explore themes of pride, same-sex marriage, and gender nonconformity. Plus, we threw in some fairy tales for great bedtime reading!
You'll find a new favorite bedtime story here:
Prince & Knight | Daniel Haack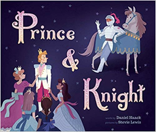 Every bookshelf deserves a good fairy tale – and this LGBTQ-inclusive tale will delight both you and your child. This modern fairy tale includes important key elements like royalty, a quest, a monster, and –of course—true love.
Julian is a Mermaid | Jessica Love

After seeing a group of people dressed up as mermaids one subway ride home, Julian lets his abuela know that he wants to dress up, too! You and your little one will both love this story for its exploration of (and happy departure from) gender norms, individuality, and love above all.
Love Makes a Family | Sophie Beer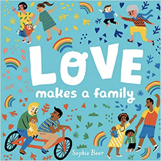 Bring it back to basics with this bright and beautiful book that explores the ideas of love and family. It shows that the most important thing that makes a family isn't the way its built, or how many mommies or daddies it has, but the love that holds it together.
A Day In The Life of Marlon Bundo | Jill Twiss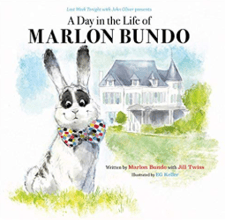 With its message of tolerance and advocacy, this charming bunny book for kids explores issues of same sex marriage and democracy. Sweet, funny, and beautifully illustrated, this better Bundo book is dedicated to every bunny who has ever felt different.
3. For When your Child is a Tiny Revolutionary

"This is your life – don't live by someone else's rules. If you want to have a child, have a child." This is the philosophy behind Tiny Revolutionary, a company founded by two moms, that encourages children to be kind, courageous, and socially responsible. Their t-shirts and onesies are adorable, and there are even some tailored for those families lovingly built through adoption (like this Chosen T-Shirt).Teach the little one in your life to always stand up for what they believe in. Click below to shop a selection of Tiny Revolutionary tees.

4. The Story of My Lifebook

If you're thinking of gifts for a baby-to-be, for a couple who is expecting around the holidays, or even someone with a child already in their heart & home, what better gift than this Lifebook! Created by a social worker who often works with families using a sperm or egg donor, the Lifebook allows parents to weave together a loving narrative about how your child was born in your heart and finally arrived home with you. This gift is one for children of all ages to admire and refer to over the years. Click below to learn more and purchase!
5. Alexa, play "Somewhere Over the Rainbow"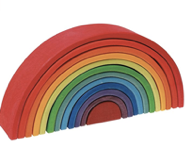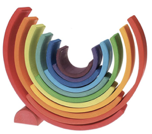 Not to be too on-brand, but this handmade toy stimulates creativity in little (and big) kids of all ages. Grimm's toys makes many sizes of this rainbow toy, but we're partial to this "giant" version. Plus, it can double as a bookshelf or coffee table decoration for parents when the kids are not at play! Click below to purchase.
6. Walking in a Warm Weather Wonderland
This year, most of our holiday celebrations are looking smaller and more socially distanced - which can be challenging with little ones at home.
If you're looking for a gift (or a lovely gift suggestion) that will give children and families something to look forward to, how about a trip to Family Week! This annual gathering in Provincetown, MA, is the largest annual gathering of queer-identified families in the world, with opportunities for children and parents alike to build community, get involved, or just relax on the beach. Family Week 2021 is tentatively planned for July, depending on the progression of the COVID-19 pandemic.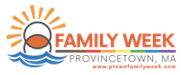 The weather outside may be frightful, but a summer vacation to look forward to can make the months until summer fly by!
Happy Holidays from the Gay Parents to Be Team. We hope you have a wonderful and memorable time with your families.
---
Wondering whether the holidays are a good time to ask - or to offer - a friend or family member about egg or sperm donation?
---