GayParentsToBe in NYC
October 28th, 2014 | 2 min. read

Ready to be a dad? Discover your options this upcoming weekend at the 10th Annual NY Men Having Babies 2014 Surrogacy Seminar & Gay Parenting Expo.
This conference provides prospective gay parents information and resources as they navigate the surrogacy process.

RSVP for a Private Consultation with Dr. Leondires this Sunday
Dr. Leondires and other members of the GayParentsToBe team will be in attendance to answer any of your questions. Private consultations can be scheduled between the hours of 4:00 PM – 9:00 PM. If you have already registered for the Men Having Babies event, schedule your consult here and make sure to select Reproductive Medicine Associates of Connecticut.
Also, don't miss Dr. Leondires during Breakout Sessions starting at 3: 20 PM and again at 3:40 PM.
When: November 2, 2014 9:00 AM – 7:00 PM
Where: JCC in Manhattan, 334 Amsterdam Avenue, West 76th Street, New York, NY 10023
RSVP: Admission is $10 in advance ($15 at the door) and will include lunch and a coffee break.
About Dr. Leondires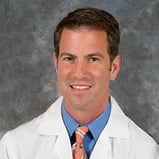 Dr. Mark P. Leondires, Medical Director of Reproductive Medicine Associates of Connecticut (RMACT) and GayParentsToBe.com, is board-certified in both Obstetrics and Gynecology and Reproductive Endocrinology and Infertility. For two consecutive years, Dr. Leondires has been selected through a peer-review process for Best Doctors in America, which represents the top five percent of physicians across the country. He is also a Castle Connelly "Top Doctor" for his work in the field of reproductive endocrinology. Dr. Leondires married his husband in 2011 and has two sons through surrogacy. The combination of his professional and personal experience with surrogacy gives him a unique perspective when working with patients.
"As a dad with two kids through surrogacy, I am proud to share my expertise and insights with the LGBT community."
Can't make it to NYC this weekend? Fill out the form below to schedule an in-person or Skype consult.
[hs_form id="2"]