Thanksgiving Thanks for LGBT Equality
November 18th, 2013 | 2 min. read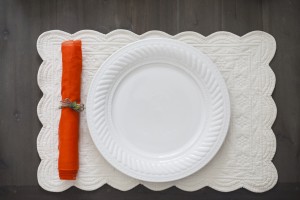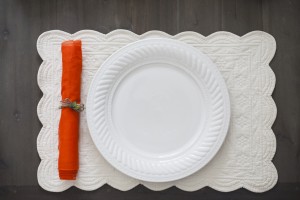 Gay parents give thanks often: When we settle on a reproductive method we feel comfortable with. When one partner, or a surrogate, becomes pregnant. When we welcome a new baby into our family.
But whether we're starting a family, or adding to one, or not, LGBT people have much to be thankful for when we celebrate Thanksgiving this year.
In the courts, and in federal and state legislatures, laws regarding LGBT issues are changing quickly. In the hearts and minds of our fellow citizens, attitudes are shifting even more rapidly.
We Are Thankful For Growing Support
Across the country, for example, the rise in support for same-sex marriage over the past decade is among the largest changes in opinion on any policy issue, says the Pew Research Center for the People & the Press. The Millennial Generation – 70 percent of whom support same-sex marriage – is driving the change. Among all age groups, 49% now favor those marriages. Interestingly, 31% of the "Silent Generation" – men and women born between 1928 and 1945 – support same-sex marriage.
Also of note: 14% of all Americans – and 28% of gay marriage supporters – say they have changed their minds in favor of gay marriage, Pew reports.
Though the reasons vary – from knowing someone who is LGBT to realizing the world is a broad, diverse place – the new legal landscape has had an impact on Americans' views too.
We Are Thankful For the End of DOMA
In a landmark case last June, the US Supreme Court ruled that restricting marriage to straight couples only is unconstitutional. Plaintiffs Edith Windsor and Thea Spyer were married legally in Canada in 2007. When Spyer died, Windsor was barred from claiming a federal estate tax exemption for spouses – a penalty of $363,053.
By a 5-4 decision, the Court ruled that the prevailing law – the Defense of Marriage Act – deprived Windsor of the liberty protected by the Fifth Amendment.
That same day, the Supreme Court issued a ruling that allowed same-sex marriages to resume in California. This month, Illinois became the 15th state to legalize those marriages. It's legal in Washington, D.C. too.
Good news keeps coming. Earlier this month, the U.S. Senate voted 64-32 to approve the Employment Non-Discrimination Act (ENDA). The legislation would ban workplace discrimination against LGBT employees. Including transgender people in that federal legislation marks a major milestone too.
Though ENDA is unlikely to pass in the House of Representatives – where Speaker John Boehner worried it would lead to "frivolous" lawsuits – that in itself is significant. It spotlights the differences between the two legislative bodies, and ignites a debate about the two major parties' views on fairness and equality.
We Are Thankful For Equality
There's much more on the LGBT front. Michael Michaud, a candidate for governor of Maine, announced he is gay – and caused barely a ripple. The US Military Academy at West Point hosted its first same-sex wedding of two men. Again, there was not a peep.
We've got a lot to celebrate as we carve our turkeys with relatives, friends, LGBT families and allies this Turkey Day.
Happy Thanksgiving!