Gay Parenting Studies: What's Real & What's Rubbish?
August 19th, 2014 | 2 min. read
By Dan Woog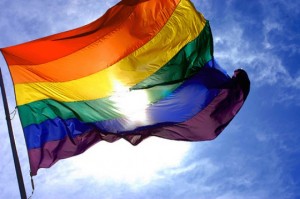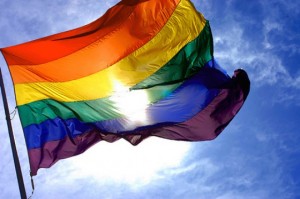 It's astonishing, and frustrating. Though 97% of peer-reviewed papers agree that climate change is man-made, those 3% of deniers squawk loudly enough to get their voices heard, often in mainstream media.
Gay Parenting Studies
The phenomenon repeats itself in the "debate" over gay parenting. Despite overwhelming evidence that, in the words of Johns Hopkins University sociologist Andrew J. Cherlin, "There's not much difference between children raised by heterosexual or same-sex parents," one study is frequently cited to show that gay parenting is harmful to kids.
The conservative Heritage Foundation gave $785,000 to University of Texas sociologist, Dr. Mark Regnerus. His 2012 study claims that children of LGBT parents face "substantial differences", compared to those with straight parents.
However, of his sample of 3,000 youngsters, all but two (!) came from households in which both parents were originally different gender; one later came out as gay or lesbian. Divorce often followed. In other words, Regnerus actually studied children from broken homes – not children with two same-sex parents.
Though the journal that published his paper later issued a formal reprimand, Regnerus continues to be used in court cases, not only to fight same-sex marriage, but also to argue against two-parent, same-gender adoption.
That's as crazy as claiming humans and dinosaurs once shared the earth, another scientifically refuted claim that refuses to die.
Fortunately, the vast majority of scientific studies refute Regnerus, and they do so in unequivocal terms.
The Williams Institute recently surveyed the "proliferation" of studies on LGBT parenting. The findings are consistent. "Despite confronting heterosexism in a variety of social contexts – including the health care system, the legal system, and the school system – LGBT parents and their children are functioning quite well," the Williams report claims.
The studies examined LGBT families formed through donor insemination, adoption and surrogacy. In terms of academic outcomes and relationships with peers, there was "no evidence that children with same-sex parents demonstrate problems." Research on children raised by lesbian and heterosexual parents found "few differences" in self-esteem, psychological adjustment and social functioning (Data on children with gay male parents is limited).
There is also evidence that "the play behavior of girls and boys in same-sex parent families may be less gender-stereotyped", than of children whose parents are of different sexes.
The Williams Institute also claims, "Adolescents and adults point to potential strengths associated with growing up in LGB-parent households, including resilience and empathy toward diverse and marginalized groups."
Two other reviews – including one of, "virtually every available social scientific study on gay parenting," concludes that, "being raised by homosexual parents does not harm children's social development, education or emotional health."
In the words of Karen L. Fingerman, of Purdue University's Child Development & Family Studies department, "Humans have evolved to be malleable and adjustable, and a variety of models can meet children's social needs adequately."
Now, if those kids can just grow up to solve the problem of climate change…
Dan Woog is a writer, educator and LGBT activist. He has written 17 books. Subjects include LGBT issues in gay education and the workplace, gay male athletes, and the importance of straight allies. He is also a co-founder of OutSpoken, Fairfield County's support group for LGBT youth.