Gay Parents To Be Will Participate at the Men Having Babies Conference in Brussels, Belgium
September 20th, 2016 | 4 min. read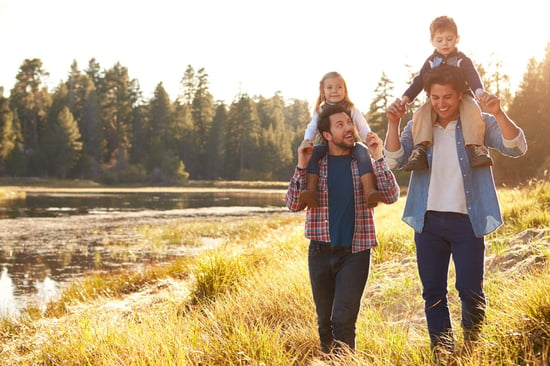 Big news for Gay Parents To Be. Dr. Mark Leondires, Medical Director of both RMA of Connecticut & Gay Parents To Be, explains why he and Gay Parents To Be team member James Speer, M.S, LCGC are going to Europe.
It's news because it's broadening the scope of how families are built by making education and information more easily accessible. Whether the barrier is geographical (because the country you are living in does not allow surrogacy), financial, or is based on the necessity to use third party reproduction, we all deserve to be treated with respect and to have the most up to date information possible.
Many of us dream of having children. For some of us, we see it as only a dream—never to come to fruition. If you are a gay man, know that there are indeed ways to become a parent. As long as the desire is there, the obstacles are surmountable. Come speak with Dr. Leondires and Mr. Speer to find out the steps that you would need to take to make your dreams come true.
— Lisa Rosenthal
Mark Leondires, M.D., and Genetic Counselor James Speer, M.S., LCGC, Will Conduct In-Person Consultations About Surrogacy
Gay Parents To Be at Reproductive Medicine Associates of Connecticut will be participating at the Men Having Babies (MHB) Conference held in Brussels, Belgium from September 24–25, 2016. During the conference, attendees will learn about surrogacy from a variety of speakers and can take part in breakout sessions about the process, how to choose providers, and current laws in Europe. While in Brussels, Mark Leondires, M.D., and Jamie Speer, M.S., both of Gay Parents To Be, will be available for free consultations to discuss surrogacy with members of the LGBTQ community and others based in Europe on September 23–25.
"Under the best of circumstances, surrogacy can be overwhelming for patients because there are so many questions and challenges to consider," says Dr. Mark Leondires, who is a board-certified Reproductive Endocrinologist at RMACT and has two children with his husband. "This is especially true in Europe, where gay men face serious cultural, legal, and financial hurdles. We want to bring hope and answers to anyone considering surrogacy."
What: Consultations and Conference about Surrogacy and Family Building
Who: Biological Parenting Options for European Gay Men and Couples Interested in Surrogacy
When: September 23–25, 2016
Where: Hilton Brussels Grand Place
Carrefour De L'europe 3, Brussels, 1000, Belgium
RSVP required for consultation


Dr. Leondires, Medical Director of Gay Parents To Be, married his husband in 2011 and has two sons through surrogacy. The combination of his professional and personal experience with surrogacy gives him a unique perspective when working with patients. Dr. Leondires has earned numerous accolades, including Castle Connelly "Top Doctor" for his work in the field of reproductive endocrinology.
James Speer, formerly of CT Fertility, is a certified genetic counselor with over 10 years of experience of working with fertility patients and donors (sperm and oocyte) for third-party reproduction. As a genetic counselor, Speer's role is to obtain detailed health and family histories, identify conditions with genetic components and risk factors, discuss inheritance patterns, and provide information on genetic testing options. It is important to understand the genetics of the donor as well as the intended parents to fully understand any inheritance risk factors.
"Representatives of LGBT associations from across Europe will be at the conference to discuss the currently limited fatherhood options gay Europeans have, and to join MHB's call for wider access to ethical and effective surrogacy options," said Ron Poole-Dayan, Executive Director at MHB. "The vision we will present is based on a new Framework for Ethical Surrogacy, which was developed with the assistance of an advisory committee comprised of surrogate mothers, and has already been endorsed by several major LGBT organizations in the USA and Europe."
About Gay Parents To Be at Reproductive Medicine Associates of Connecticut (RMACT)
Gay Parents To Be is an informational resource and link to gay parenting services for the LGBT community. Through its partnership with RMACT, Gay Parents To Be provides full-service care by working with an established professional network, including gestational carrier (surrogate), egg donor and sperm donor agencies to help LGBT persons build families.
Gay Parents To Be patients benefit from the experience and services of RMACT, which specializes in the treatment of infertility, including assisted reproductive technologies (ART) such as in-vitro fertilization (IVF) and Comprehensive Chromosomal Screening (CCS). RMACT, Fairfield County's largest fertility clinic and egg donation center, is one of 11 leading In Vitro Fertilization (IVF) centers nationwide chosen by In Vitro Sciences to participate in its Centers of Excellence program. RMACT has offices in Norwalk, Danbury, Stamford and Trumbull, and affiliate New York fertility clinics serving Putnam and Dutchess counties.
About Men Having Babies (MHB)
With over 4,500 future and current gay parents worldwide, the international nonprofit Men Having Babies (MHB) is dedicated to providing its members with educational and financial support. Each year over a thousand attendees benefit from unbiased guidance and access to a wide range of relevant service providers at its monthly workshops and conferences in NY, Chicago, Brussels, San Francisco, Dallas, and Tel Aviv. The organization's Gay Parenting Assistance Program (GPAP) annually provides dozens of couples with over a million dollars worth of cash grants, discounts and free services donated by over fifty leading service providers. Collaborating with an advisory committee made of surrogates, MHB developed a Framework for Ethical Surrogacy that has received endorsements from several LGBT parenting organizations worldwide. MHB also offers extensive online resources, a directory with ratings and reviews of agencies and clinics, a Surrogacy Speakers Bureau, and a vibrant online community forum.