A Gay Dad's Family Holiday Traditions
December 22nd, 2014 | 2 min. read
By Dan Woog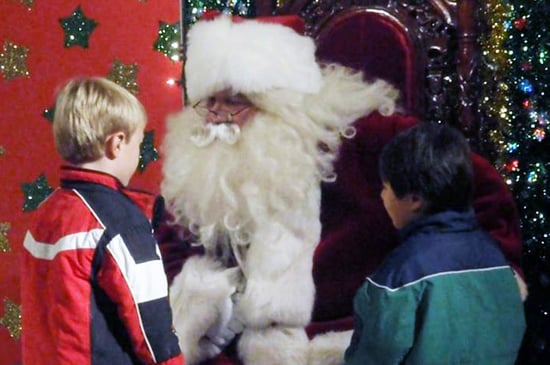 Dan Woog interviews Rob Watson about his family's holiday traditions, from the usual to the unique.
---
Holiday Traditions & Rituals from a Gay Dad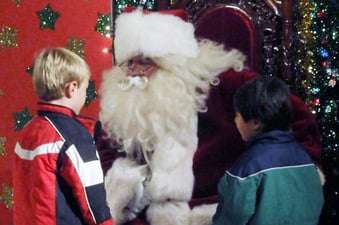 Every December, Rob Watson and his partner ask their two sons to write letters to Santa. Rob then sends them to his own parents. On Christmas morning, the boys find their presents stuffed in extra-large stockings. And the letters appear "magically" on the California family's coffee table.
LGBT Family Planning & Discussion
Those rituals – the letters, the over-stuffed stockings and more – are woven into Rob and his family's lives. But they did not just happen. Like many similar traditions, they're the result of planning and discussion. In the case of gay parents, such rituals carry special significance, because planning plays such an important role in the creation of a family.
"When my partner and I were deciding whether to have kids, I was 42," Rob explains. "We had a lot of issues to consider, like our age then and how old we'd be when our kids were in college. We made a pretty detailed list of pros and cons."
But a casual "pro" comment by Rob's partner – "the look on our child's face on Christmas morning" – overrode every con on the list.
At that point, Rob and his partner were not thinking about family rituals. But as they evolved, they helped create those smiles that the parents-to-be had already considered.
Creating Their Own Holiday Traditions
Those traditions include the usual (leaving cookies and milk for Santa on Christmas Eve) and the unique (Rob uses Photoshop to create pictures of Santa "delivering" presents at the house).
In fact, rituals bind the family together all year. Rob also Photoshops the Easter Bunny and Tooth Fairy at work. There's "Junk Food Wednesday," the one day of the week the boys are allowed to eat fast food. Sundays are reserved for family dinner and games. There are other traditions for birthdays, and Halloween.
The Importance of Rituals
Rob understands the importance of rituals. "We adopted both boys through foster care," he says. "So they needed a bit of structure in their lives." Rituals, he notes, "make them feel their lives are secure." They are also "fun, magical extensions" of daily life.
That's true for parents as well as kids. And, no doubt, for grandparents – er, Santa – too.
Dan Woog is a writer, educator and LGBT activist. He has written 17 books. Subjects include LGBT issues in gay education and the workplace, gay male athletes, and the importance of straight allies. He is also a co-founder of OutSpoken, Fairfield County's support group for LGBT youth.